Description


MAKE DAY
A DAY OF CO-CREATING SOLUTIONS
"The more women who get into programming, the more influence women have over our culture and the more inclusive our culture becomes." - Rob Martin / @version2beta
MAKE DAY is open to students and professionals of all experience levels. Join us for two exciting workshops that will encourage diverse teams to push the limits of their creativity, resourcefulness, and efficiency for the purpose of creating solutions to help women and girls to achieve their goals in software and technology. Let's get together and MAKE a difference! Lunch will be provided! Tickets are $15.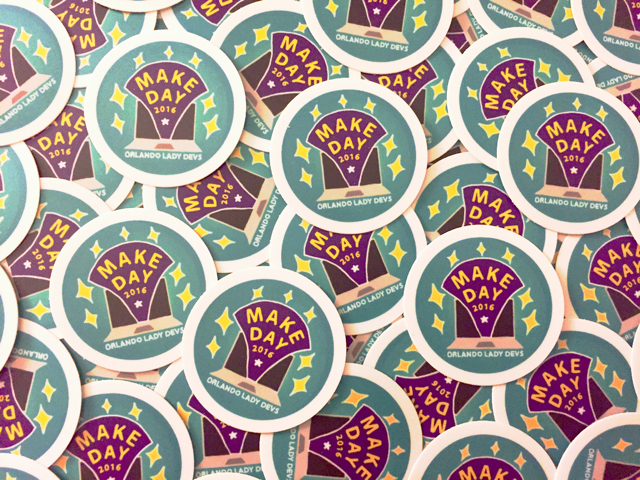 Our challenge is this:
Countless studies have shown the importance and benefits to approaching problems with diverse teams, yet women are grossly underrepresented in tech departments, software development teams, and computer science classrooms across the country.
How might we help to encourage women and girls to pursue greater opportunities with more confidence in Orlando's vibrant and growing tech community.

---
MAKE DAY is not a competition and it's not a free-for-all hackathon. It is composed of two workshops.
The first is the Ideation Workshop, led by Stacey Baldini and Erin Denton, which will guide participants through best practices of designing solutions with a creative team.
The second is the Build Workshop, led by myself, and one of my LadyDevs partners Casey Faist, which focuses on the prototyping stage of product development, in which we will build experiments, based on ideas from the first workshop, that we can use to test our assumptions with actual users.
---
Schedule
Morning Registration
9:00AM
Workshop #1: Ideation
10AM
Ideation Showcase
11:30AM
Lunch
Lunch from Apple Spice Junction will be provided.
12:00PM
Workshop #2: Build
12:30PM
Build Showcase
4:00PM
---
Ideation Workshop
Participants will practice innovative techniques in design and idea generation that help creative teams in finding solutions to difficult problems.
Led by: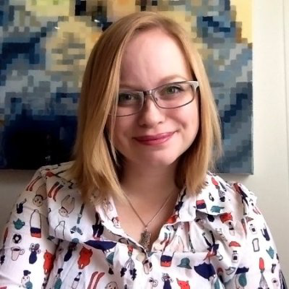 Erin Denton
Freelance Designer, Co-Captain of Code for Orlando, Cat.
Stacey Baldini
Designer // Instructor @ Skillcrush
Build Workshop
Teams will draw inspiration from solutions proposed during the Ideation Workshop to build and prototype resources that can benefit women and girls within our tech community. Participants will get hands on experience in product development best practices, with a focus on prototyping and user testing.
Led by: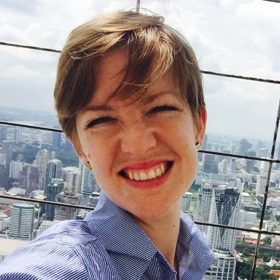 Cassandra Wilcox
JavaScript Developer, Cofounder @ Code Hangar, Instructor @ SkillCrush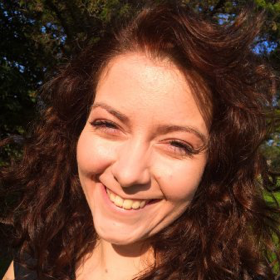 Casey Faist
Data Analyst at Simpluris Inc
---
A Special Thanks to Our Sponsors:
Code School is an online learning destination for existing and aspiring developers that teaches through entertaining content. Each course is built around a creative theme and storyline so that it feels like you're playing a game, not sitting in a classroom. We combine gaming mechanics with video instruction and in-browser coding challenges to make learning fun and memorable. With over 60 courses covering HTML/CSS, JavaScript, Ruby, Python, .NET, iOS, Git, databases, and more, Code School pairs experienced instructors with meticulously produced, high-quality content inspired by our community and network of members.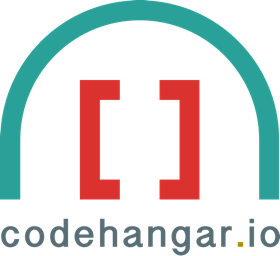 Code Hangar launched in July of 2015 as a knowledge base and repository web development projects and best practices. Our blog is a scratch pad for ideas and a way for us to share what we have learned with others. We are experts in Javascript web application development and we partner with marketing and design teams to release customer validated products.
The goal of Orlando Lady Developers is to make the world a better place by increasing the influence that women have in building technologies that affect our culture, through recognition, connection, and mentorship.