About this Event
Come and join us for OPEN Atlanta's Annual Event on Sunday, December 8th at the Atlanta Tech Village! Our speakers include some of the most influential entrepreneurs, business executives, and transformational leaders. Themes for this year's event include:
"Building Your Life Resume": A life coaching methodology created by Jesse that focuses on three main buckets: 1. Business 2. Mindset 3. Wellness. We put so much emphasis on our traditional resume. What if we flipped that model upside down and focused on building our LIFE resume instead? Jesse shares the key lessons he has learned throughout his humorous, unconventional business journey and life adventures. From the specific habits he practices to the motivating rules he lives by, Jesse will leave you with actionable steps you can take to design your most rewarding life.
Developing High Growth Leadership Skills
How Digital Can Enable Authentic Brand Storytelling
Building a World Class Brand
Check out some of our speakers ⤵️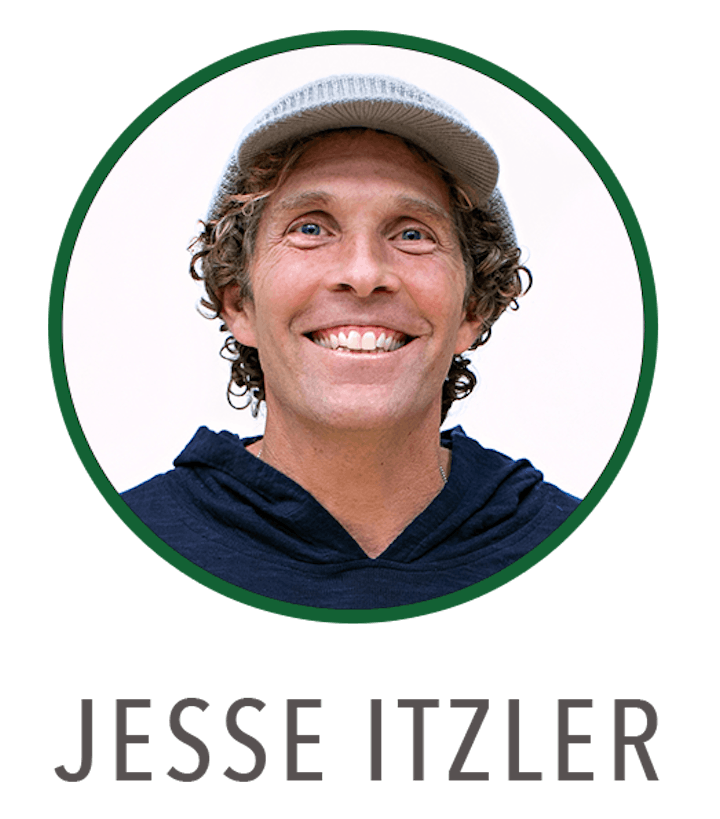 Our opening keynote speaker, Jesse Itzler, doesn't believe in resumes in the traditional sense, he believes in life resumes. Building experiences, creating memories and doing more. What if we could land our dream job or get that promotion we always wanted because of our experiences? What if we could perform better at work and be more present with our family because of HOW we lived our daily lives?
Jesse Itzler only eats fruit 'til noon, loves Run-D.M.C., and enjoys living life "out of the box." In fact, he doesn't even have a box. The author of the New York Times bestseller, Living with a Seal, cofounded Marquis Jet, the world's largest private jet card company which he and his partner sold to Berkshire Hathaway/NetJets. Jesse then partnered with Zico coconut water, which he and his partner sold to The Coca-Cola Company.
He's a former rapper on MTV and wrote and performed the NBA's Emmy Award-winning "I Love This Game" music campaign and the popular New York Knicks anthem "Go NY Go." When he's not running ultra-marathons, eating vegan food or being a dad to his four kids, Jesse can be found at the NBA's Atlanta Hawks games, where he's an owner of the team. He is married to Spanx founder Sara Blakely.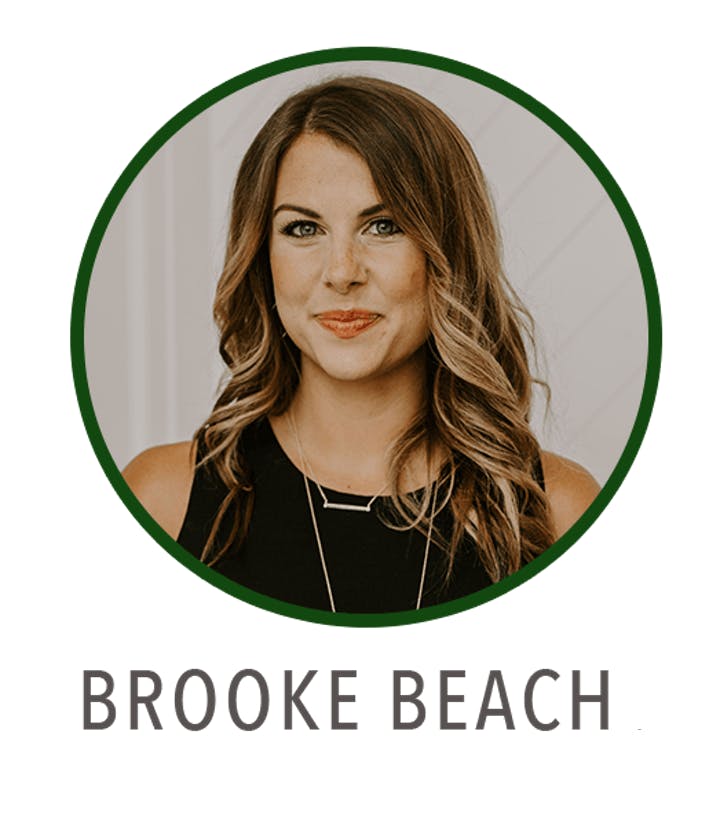 Brooke Beach is the founder and CEO of Marketwake, a digital marketing agency that focuses on sharing stories and building brands. Most recently, she was the CEO of Kevy, a technology company, where she helped turn the company around after a pivot into marketing automation in 2015.
Brooke graduated magna cum laude from the Grady School of Journalism at the University of Georgia. After graduation, she became a spokesperson for Fortune 500 companies and helped lead nationwide PR and marketing campaigns.
She currently sits on the Ambassador Board of the YMCA, is a mentor at the Atlanta Tech Village, and has won TiE's Women Furthering Diversity in Tech award. Brooke has also been honored with the UGA John E. Drewry Young Alumni Award and was named a member of the 40 Under 40 Class of 2019 of UGA Alumni.
A serial entrepreneur and sought-after leader in the industry, Brooke has a passion for helping businesses and leaders grow.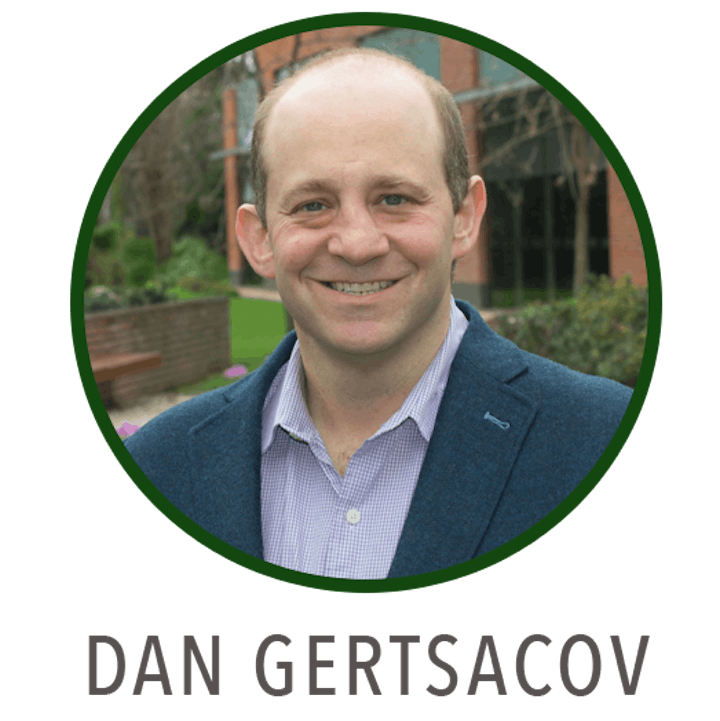 Dan Gertsacov, Global Chief Marketing Officer, FOCUS Brands, twitter @dangertz
As Global Chief Marketing Officer, Dan is responsible to oversee FOCUS Brands' marketing, advertising, menu innovation, digital and mobile commerce initiatives. FOCUS Brands is the franchisor and operator of more than 6,300 ice cream shoppes, bakeries, restaurants and cafes in 54 foreign countries and U.S. territories under the brand names Carvel®, Cinnabon®, Schlotzsky's®, Jamba Juice®, Moe's Southwest Grill®, Auntie Anne's® and McAlister's Deli®.
Dan holds an MBA from Harvard Business School, where he was a Goldsmith Scholar. A former Fulbright Fellow in Chile, Dan earned his BA with Honors in Economics and International Development from the University of Richmond.
Dan played semi-professional rugby over a 15 year career in the top leagues in the United States, Brazil and Chile. Dan lives in Atlanta with his wife, two daughters and their dog, Dulcinea.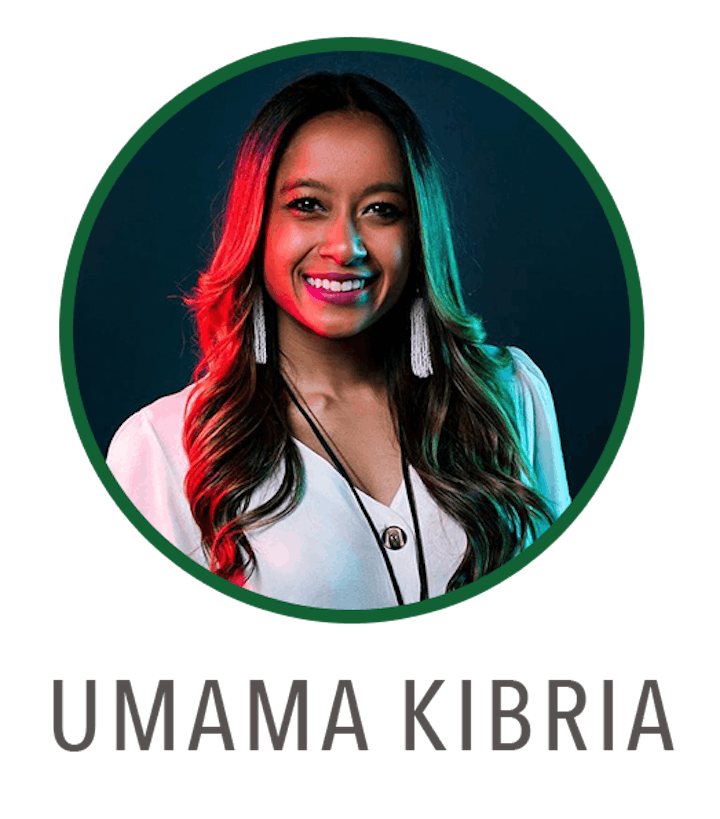 UPDATE on 12/3/2019 - Umama is officially part of the 2020 Class of Forbes 30 Under 30! Congrats Umama! Awesome news and you deserve it!
=====
A highly sought after social media influencer in her own right, Umama knows exactly what it takes to build brand-loyalty, traction and impact. With ~90k followers on Instagam, Umama is passionate about connecting people through fitness. She was named Atlanta Magazine's Best Fitness Influencer, 11 Alive's Community Spotlight Leader, and one of the 39 Atlanta Female Leaders to Follow on Social Media by Startup Sisters USA. She brings her insight on the fitness and marketing industry as a Board of Director for the Cowart Family YMCA.She's a trusted leader in the fitness industry with her client portfolio including Nike, Adidas, Mercedes Benz Stadium, Bumble, Under Armour, Lululemon, F45 Training, Equinox, LA Fitness to the College Football Hall of Fame. After working out at 400+ gyms and playing recreational sports for 10 years, she founded SweatPack. SweatPack is a fitness team for friends! This app connects people to group workouts and sports leagues.Her leadership at SweatPack is thriving under the mentorship of the Atlanta Tech Village Pre-Accelerator and $10k Main Street Entrepreneurship Seed Fund Grant. A first-generation Bangladeshi-American, she is active in the local Bengali community and speaks the language fluently. Follow Umama on Instagram: @smallandstrong.fit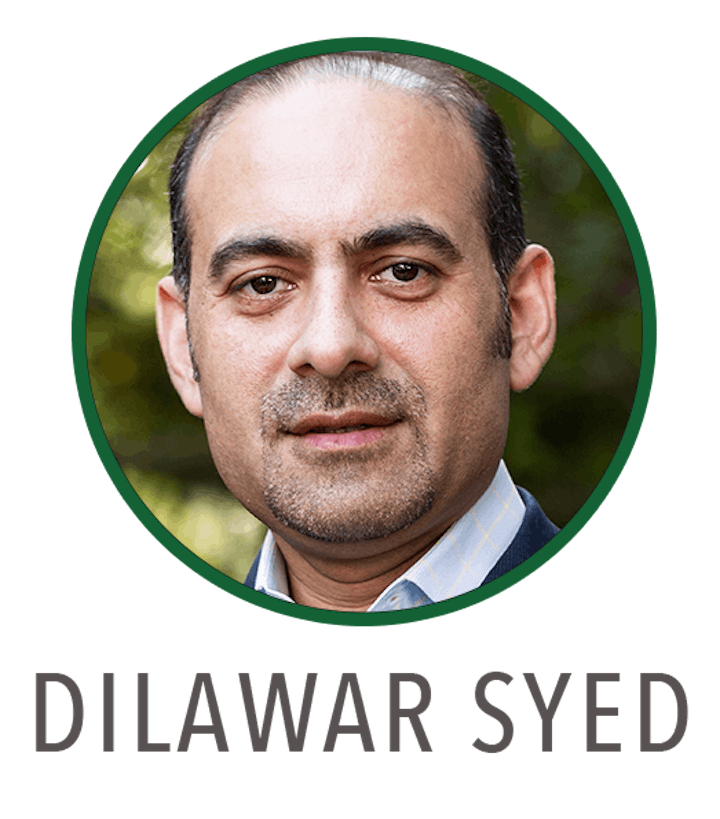 Dilawar Syed is President & CEO at Lumiata. Dilawar is leading the company's growth and transformation as a leader in the AI health analytics market. Backed by Khosla Ventures, BlueCross BlueShield Ventures and Intel Capital, Lumiata provides predictive analytics for managing health costs and risk impacting millions of lives. Prior to joining Lumiata, Dilawar was President at Freshworks where he founded the company's U.S. operations, and helped scale the business to more than 100,000 customers worldwide. Backed by Tiger Global, Accel, Google and Sequoia Capital, Freshworks raised $249 million along the way. Dilawar was CEO at Yonja Media Group and launched digital brands in emerging markets. At Yahoo!, Dilawar led the platform and infrastructure strategy and business operations.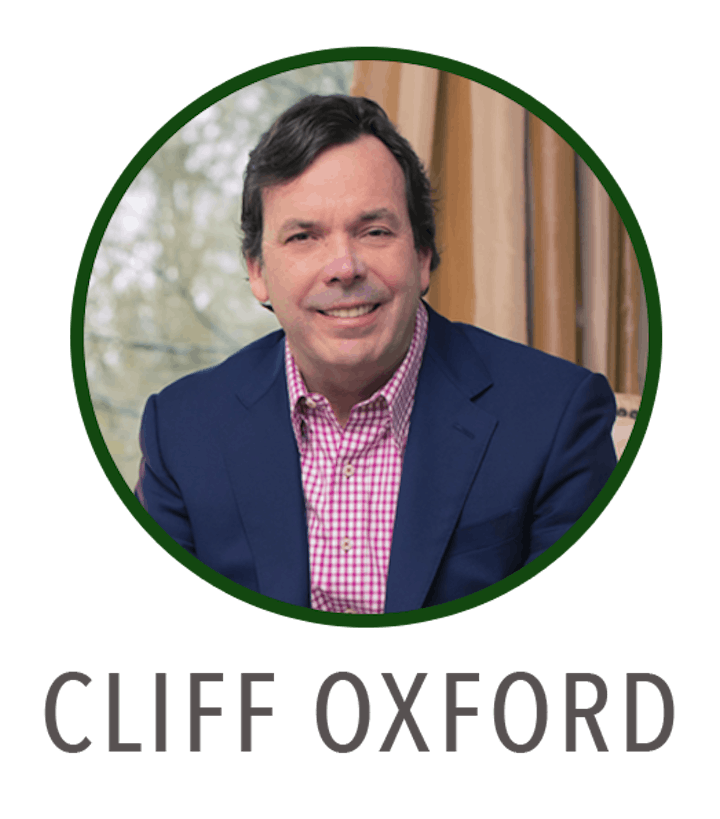 Cliff Oxford's recent launch of his two books, Lambs (Liberal Arts Majors in Business Society) to Leaders and Know, Grow, Exit is a continuation of his 3 unique leadership roles in academia, journalism and real-world entrepreneurship where he started, built and sold two national brands, Oxford Center for Entrepreneurs, sold to Advantage Media|Forbes Books in April 2018 and Sti Knowledge, an INC 13 company sold to Mellon Ventures.
Writing for the NY Times, Forbes and now as a book author, Oxford brings the sunny side, dark side and funny side of what you need to know and how to grow and exit a business, ultimately leveling the playing field for Entrepreneurs in a culture of outside advisors who have their own agenda, putting the Entrepreneur at risk of reward. Consequently, starting Oxford Center while at Emory he completely reformed the exit process for companies under $100 million dollars, allowing a business exit which maximizes the value for Entrepreneurs and employees of the company.
It was a chief reason why he built the Oxford Center into a portfolio of over 500 companies and was named Atlanta's entrepreneur of the year.
Oxford is now founder of CliffCo., an international think tank symposium for a defined 3rd level leadership in living, learning and legacy.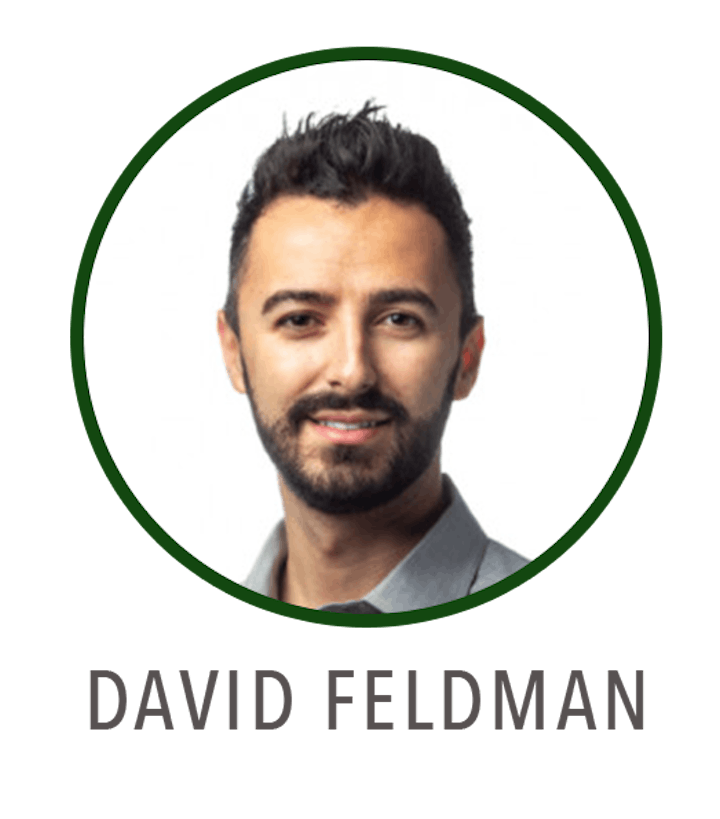 David Feldman is the founder and managing director of 3 Owl, a brand, web, and content agency that creates nimble identities and elegant technologies that equip their clients for success.
3 Owl has helped build the brands and technologies for major Atlanta-based organizations including Mellow Mushroom, Taco Mac, and Center Stage Atlanta. 3 Owl is also the branding and design partner for the music non-profit ATL Collective, of which David was a founding member.
David graduated in 2008 from Emory University's Goizueta Business School with a unique dual degree in business and music.
Along with writing for Forbes, David is a frequent guest lecturer at The New School, Emory Goizueta Business School and General Assembly.