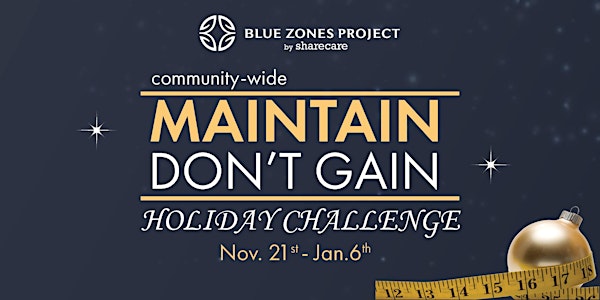 Maintain, Don't Gain Challenge 2022-2023
Blue Zones Project invites you to join the fourth annual Maintain, Don't Gain Challenge!
About this event
Did you know that the average American gains 5-7 pounds during the holiday season? Join us for a 7-week challenge to help you avoid gaining those extra holiday pounds. The goal is for you or your team to maintain your weight within two pounds per person. Sign up for FREE and you will receive weekly emails with healthy recipes and tips to help you stay motivated and fit throughout the holiday season.
Once you register, you will be sent a link to anonymously input your starting weight and identify your team name if you are joining the challenge as part of a team.