Penn Jillette called Peter Samelson "one of the best magicians alive". Learn some of his secrets at Poe's Magic Academy!
About this event
Covering The Phoenix, One Coin, Body Snatchers, The LoveLocks and more! - Practical, Hard-Hitting Magic and the Theory beneath it, that will spread into your other work.
Jamy Ian Swiss: Peter Samelson might just be the most influential magician you've never heard of. He is a modern maestro.
Penn & Teller: You are one of the best magicians alive!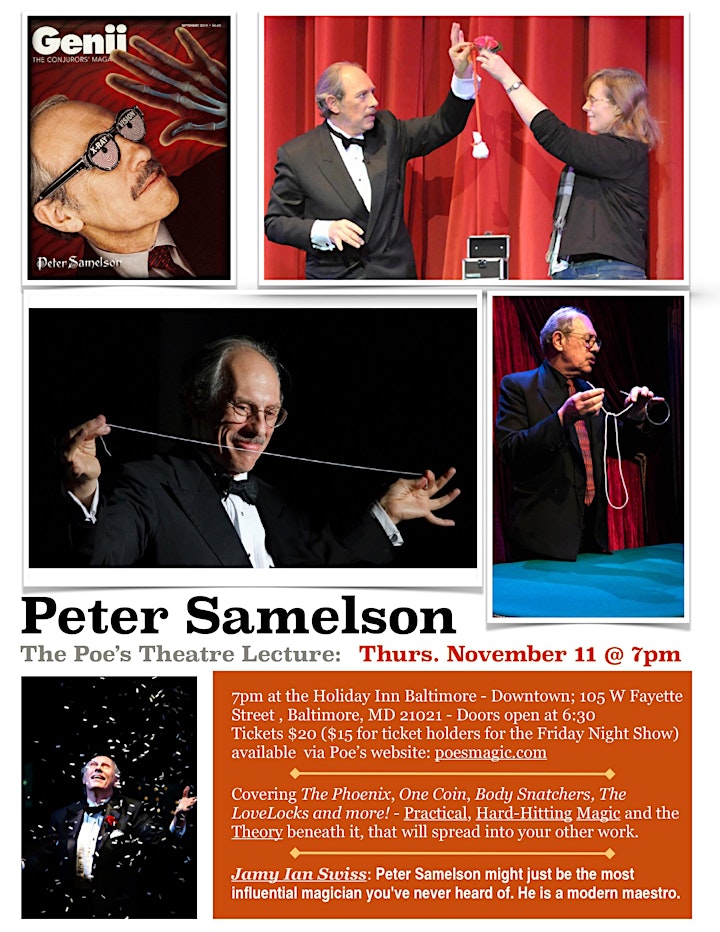 Organizer of Magic Lecture with Peter Samelson
The Holiday Inn Baltimore is proud to present Poe's Magic Theater
Poe's Magic Theatre is Baltimore's home for World Class Entertainment! Every weekend we bring you spooky ghost tours, magic shows and more!
We promise to bring the best and brightest of the World's premiere entertainment and upcoming talent! Come to Poe's Magic to bear witness to remarkable Sleight of Hand, mind-bending Mentalism, hilarious comedians and spooky ghost tours! The Lord Baltimore is the Heart of Entertainment in Baltimore!