Fusion Shows is proud to event Mac Powell and The Family Reunion! This show will sell out so grab your tickets soon!
About this event
Mac Powell And The Family Reunion
Hey Guys! Well…. the Third Day chapter of my career has ended on an unbelievable high note with the amazing response to our Farewell Tour! For all of you who made it to the Farewell Tour or any of thousands of shows we performed over the last 25 years…a huge THANK YOU! Much love!
As many of you know, I have started the next chapter of my music journey with the creation of a new band called Mac Powell and the Family Reunion. If you like music that is a little bit Rock....a little bit Country....a little bit Gospel...and a Whole Lotta Love....then I believe that you are going to dig our new music!
So, I am writing you today from the Third Day email list wondering if you want to join the family? What I am talking about is see if you would sign up for the Mac Powell and Family Reunion email list? You see, this email list that you are on will be going away soon and I may lose touch with y'all if you don't sign up below? You in? Awesome! Click the link below to be taken to the page on my site for you sign up. While you are there, make sure to poke around at my new site and check out some cool items we have up for sale.
Thanks
Mac Powell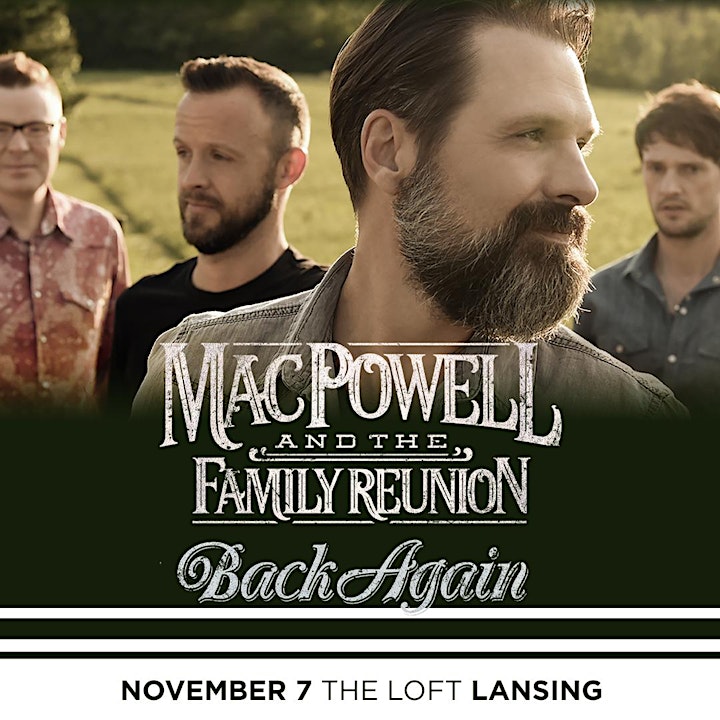 Performers
Date and time
Location
Refund policy