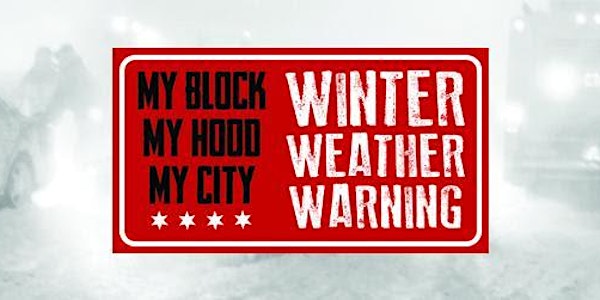 M3 Snowstorm Response
We're dealing with the craziest snowstorm in years! Sign up to help Chicago respond to another layer of snow!
About this event
What's something simple you can do to have a positive impact? Here it is! Help us serve Chicago communities as we respond to our 4th snow storm of the year. We have entire communities that could use your support and seniors all over Chicago that need an extra hand.
All ages welcome.
Wear extra layers, thermals top and bottom if you got 'em!
Shovel In Person
RAGE Englewood
Wednesday, Feb 17th /// 10am - 12pm /// 6608 S. Halsted St.
We'll be helping RAGE Englewood shovel at their community market! Great for those without shovels, or who want to volunteer with family or friends. *Wear your mask and dress for the weather!
Shovel for Seniors - > RSVP HERE
Wednesday, Feb 17th /// 10am - 12pm /// All Over Chicago
This is a remote dispatch, so bring your own shovel and salt and help seniors around the city. Senior assignments will go out tonight and into Wednesday morning. You can request to serve between 1-5 homes, either in your neighborhood or in others. We really need those willing to travel! *Wear your mask and dress for the weather! **Must use the RSVP link above to receive seniors (this link will also be forwarded to those registering on eventbrite)