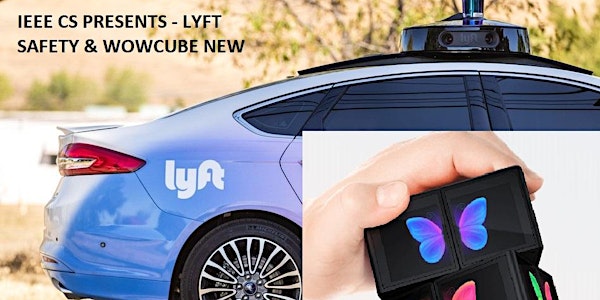 Lyft and WOWCube present: Self Driving Cars Safety, New Way to use Rubik Cube
When and where
Location
Nvidia Building E 2800 Scott Boulevard Santa Clara, CA 95050
Description
Meet Team Lyft and Team WOWCube, Talk about Safety in Autonomous cars, how WOWCube is changing the paradigm of gadgets for children and makes an impact on the STEM.
Date and Time,
Tuesday, February 25 2020
6:30 PM – 9:00 PM PDT
Location
Nvidia Building E
2800 Scott Boulevard
Santa Clara, CA 95050
Agenda:
6:30 pm – 7:00 pm: Registration, Food, Networking
7:00 pm – 7:45 pm: Presentation by Lyft team
8:00 p.m. -8:45 p.m. WowCube - CES2020 - voted one of the 7 best gadgets
8:45 p.m.– 9:30 pm: Q&A and Networking
Abstract for team Lyft:
Does the new technology of autonomous cars raise your interest?
Are you looking at what's next when it comes to automotive and where do you want to work/learn next?
If you answered positively this event would bring you a lot of insights.
One of the biggest challenges in productionalizing and promoting mass adoption of self-driving cars is safety. There are deep deliberations around metrics that will be used to define safety criteria for a non-human that operates in the real world. Autonomous vehicles, apart from their reliance on critical hardware i.e. sensors - camera, RADAR and LIDAR to perceive the world around us, their reliance on software have increased significantly and as a result the complexity of code has also increased manifold. For an Autonomous Vehicle there are increased risks of code breakage or failures which can cause unforeseen safety situations on the road.
What this presentation highlight is different safety pillars that will help us fill the gap from No Automation (L0) to Full Automation (L5).
Abstract for team WOWCUBE:
"This new twist on the beloved analog Rubik's Cube could be the next Pokemon Go. There's something in it for everyone. As if they were paid shills, the two children at the table next to ours were soon testing out the Wowcube. Indy Valles, age 8, called it "video Lego." (Forbes Magazine)
Illya will provide insights on how the idea of WOWCube came about and what it took to be the pioneer. How the the ecosystem for game develops is taking place and more
Speakers:
Talk duration: 60 min
Palak Talwar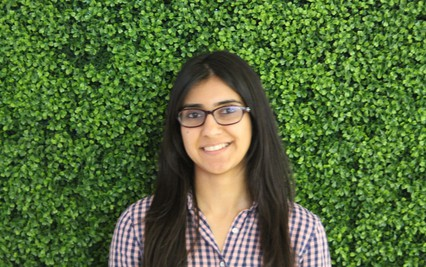 Bio --
I work as a Sr. Safety Engineer at Lyft, Level 5 Autonomous Division, in Palo Alto, CA.

After my undergrad in India, I did my MS in Electrical Engineering Systems from the University of Michigan, Ann Arbor, MI. After that, I worked for an automotive consulting company - FEV for ~4 years working on automotive software development and then on functional safety. At Lyft, I've continued my journey in the safety engineering space for ~3 years now. In this time I've seen the development of a self driving car from design (vision) to a prototype (workable model).
Saiman Shetty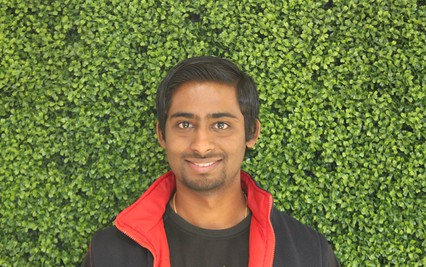 Bio --
Saiman is a Technical Program Manager for Autonomous Vehicles at Lyft's Level 5 Engineering Center. In the past, he worked as a Controls Engineer at Tesla, and also had entrepreneurial stints. He has an MS in Electrical Engineering from Arizona State University. At Lyft, Saiman manages Self Driving Compute development as well as Verification/Validation of Future Autonomous Vehicle Platforms.
WOWCUBE Inventor and Founder - IIlya Osipov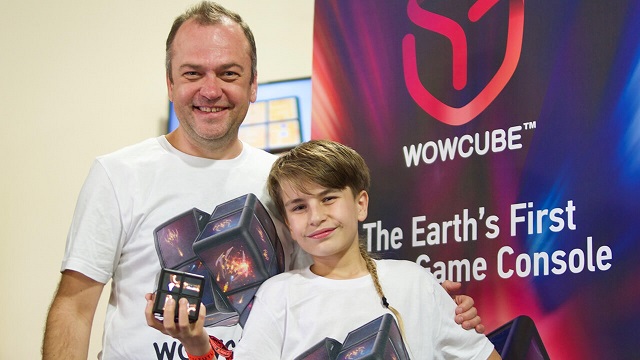 Ilya Osipov is a Cubios Inc. founder and the inventor of the WOWCube Game system. Ilya is a Russian-American computer scientist, entrepreneur, and inventor.
Ilya Osipov is known as a founder and owner of one of the largest websites in Russian, NN.RU, which he later sold to the Hearst Corporation. He was also the co-founder, investor, mentor, and manager of a number of startup projects such as Numbuster, FedSP.com, etc.
Since he was a student, Ilya was fond of coding and in 1996 even won the All-Russian Olympiad in Informatics. Ilya graduated from Nizhny Novgorod State University, and has a Master of Science degree. He is an author of 18 scientific publications and has been awarded four patents. He was nominated for the World Technology Award in IT Hardware for the WOWCube™ Game System in 2018 and became one of the finalists of world-renowned Nob Yoshigahara Puzzle Design Competition in 2018 for his Auzzle A2 puzzle.
Ilya relocated with his family to the USA in 2013. He lives in Novato, California with his wife and two children. In 2017, Ilya together with his son Savva invented the WOWCube™ Game System platform and founded Cubios Inc. to develop his invention.