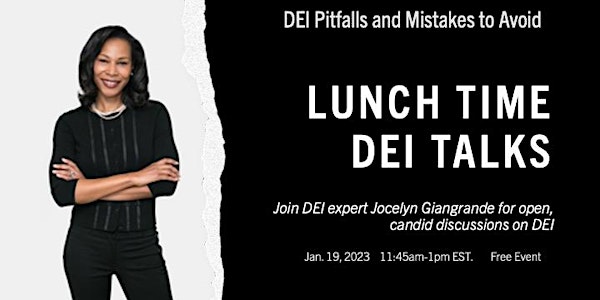 LUNCH TIME DEI TALKS-Join Jocelyn Giangrande to talk on everything DEI
Join DEI expert Jocelyn Giangrande for a live, candid, lunch-time talk on DEI Pitfalls and Mistakes to Avoid.
About this event
LUNCH TIME DEI TALKS
Diversity, Equity, Inclusion
With Jocelyn Giangrande
DEI Pitfalls and Mistakes to Avoid
Let's Talk!
Join DEI expert and bestselling author of "Top-Down Commitment, How Good CEOs Do Diversity and Great Ones Build Culture" for a live conversation on DEI Pitfalls and Mistakes to Avoid .
Every 3rd Thursday of the month from 11:45am -1pm EST, Jocelyn hosts a live lunch time DEI discussion on different topics.
Sharing her expertise and lessons learned from over the 25 years as a consultant, guiding over 100 organizations, Jocelyn invites you to join her for open and candid talks about DEI.
Together we will discuss how to implement DEI strategies, build equitable and inclusive cultures as well as challenges sustaining DEI initiatives.
Jocelyn will also hold a Q & A session to answer participant questions and share ideas about moving the DEI needle.
This event is free and open to those looking to make a difference in DEI.
JOIN THE DISCUSSION!
MONTHLY TOPICS
November 17, 2022: Making Progress in DEI Without Support
December 15, 2022: Picking the Right DEI Metrics
January 19, 2023: DEI Pitfalls and Mistakes to Avoid
LUNCH TIME TALKS ARE VIRTUAL OVER ZOOM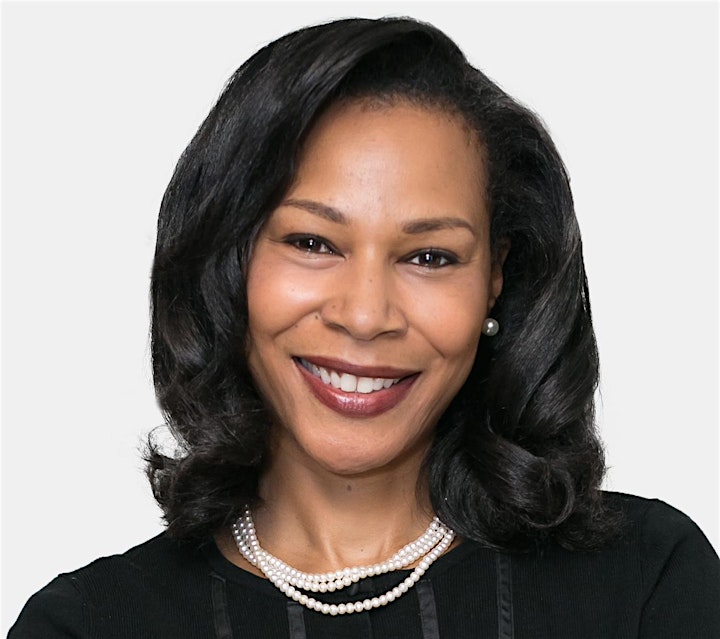 JOCELYN GIANGRANDE, MA, SPHR, CCDP, SHRM-SCP
With a track record over 25 years building award-winning inclusive cultures that attract, engage, develop, and retain talent, Giangrande is a nationally known Cornell University certified diversity expert featured in Woman's Day, HR Magazine, Crain's Detroit Business, Black Enterprise, and the Michigan Chronicle.
The recipient of Crain's Detroit 2020 Excellence in HR Award for Diversity and Inclusion, Giangrande is a sought-after keynote speaker, trainer, and facilitator. She earned a B.A. in Psychology, M.A. in Human Resources Management, and is a certified Diversity Leader and certified Senior Professional in Human Resources. Giangrande resides in Michigan.