Description
Following a proven design process reduces risk in the design of medical devices
No matter where you are in the design of your medical product, it is beneficial to follow a proven design process to reduce risk and have the proper documentation in place for FDA submittal.
During this Lunch & Learn, Simplexity Product Development CEO Dorota Shortell and biomedical engineer and Director of Business Development Scott Jarnagin will walk through the steps of a typical design process for a medical device compared to non-regulated devices. Common steps of the design process will be discussed: initial concept, developing a product architecture, building prototypes, and iterating the design to be ready for manufacturing release. Case studies of devices and products that Simplexity engineers have designed will be explored, from medical instruments and wearables to high volume consumer products. By the end of the discussion it will be clear to the audience how the development of non-regulared devices and ISO-13485 controlled medical devices differ, and which steps they have in common.
NOTE: Lunch will be provided but you must register before October 23rd to receive a lunch.
About the Speakers: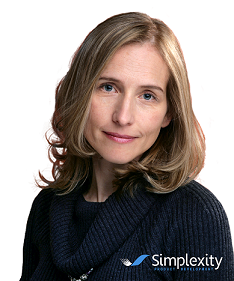 Dorota Shortell has a passion for product innovation and an engineering mindset that is always searching for the simplest solution to complex problems. She leads Simplexity Product Development, a firm of approximately 85 people across four west coast offices. Simplexity has been selected by leading technology and bioscience firms to design their products and equipment. Dorota graduated at the top of her class from Loyola Marymount University and earned a master's degree in mechanical engineering from Stanford University with a focus on design. She is a National Science Foundation fellow, Tau Beta Pi fellow, Institute for the Advancement of Engineering fellow and a US patent holder. Dorota was recognized by the Portland Business Journal as a 2013 Fourty under 40 Award winner and a 2017 Executive to Watch. She is also a featured speaker on topics related to women in technology and leadership.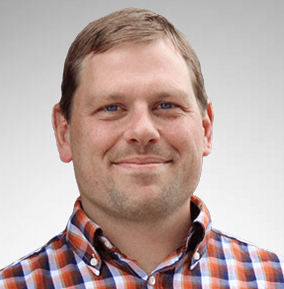 Scott Jarnagin has spent his entire career in product development consulting for medical and consumer device companies. With a background in biomedical engineering and a desire to create meaningful products, Scott pursues medical device development with a passion. With a focus on client interactions, Scott naturally transitioned into a business development role where he works with clients to understand user needs and develop the best approach for solving difficult technical challenges. In 2017 Scott and another Stratos Product Development former colleague founded the Seattle office for Simplexity, expanding the client base and medical expertise for the fast growing company.
Organizer of Lunch & Learn - Best Practices in Medical Device Design
The Oregon Translational Research and Development Institute (OTRADI) is a non-profit research and economic development organization dedicated to growing Oregon's bioscience sector.  In 2013, OTRADI launched the Oregon Bioscience Incubator (OBI), the state's only bioscience-specific incubator, which is now home to eighteen promising startup companies, and supports an additional 60 affiliated startups throughout the state. The OBI is filling a critical and growing need in Oregon's expanding bioscience industry by providing labs, offices, shared equipment, essential support services, entrepreneurship programs, and mentorship for diagnostic, digital health, health IT, medical device, and therapeutics startups. Together, OTRADI and the OBI are fueling Oregon's bioscience industry by helping to commercialize innovative research, grow successful startup companies, and create high-wage jobs in Oregon.