Lunch & Learn: Appreciating the Value of Workplace Diversity
Description
Join us as we welcome Deloitte's Lawrence Blank-Cook to discuss the value of appreciating diversity in the workplace. Tickets include admission and a full-course lunch.
---
Lawrence Blank-Cook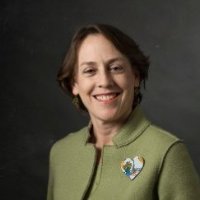 Lawrence Blank-Cook is a Technology Managing Director for Deloitte. She works with business owners in Risk, Regulatory and Office of the General Counsel to develop the technology strategy and leads the digitization efforts for these group. Additionally, Lawrence is an Inclusion Champion and served as the Inclusion leader for the Hermitage office for 5 years. She is the National Deloitte leader for Million Women Mentors, serving also as the Middle Tennessee Co-Captain.
She leads the United Way Leadership Giving Campaign for the Hermitage Office. She also serves as a board member for St. Luke's Community House and Cable Women's Organization and is a reading volunteer at Warner Elementary. She served as a Sunday School teacher with her husband for 18 years, retiring in 2017. Some of her community and corporate roles have included:

St. Luke's Board, Pre-School Committee Chair (2017)

Million Women Mentors Tennessee State Leadership, Middle Tenn Co-Captain (2015-2017)

CABLE Awards Chair (2018)

CABLE Power of Inclusion, Chair (2017)

CABLE Athena Awards Young Professional Co-Chair (2016)

CABLE Athena Awards Logistics Committee (2015)

Impact Day Site lead (2015)

Deloitte's High School STEM Pilot at Glencliff Sponsor and Facilitator (2015)

Deloitte United Way Leadership Giving Committee

Deloitte Hermitage United Way Chair (2013) and Co-Chair (2014)

United Way Committee (1998-2000)

Founding member of ALPFA Nashville and Chair Corporate Development

Deloitte Race for the Cure Captain

Deloitte Mother's Day Store

Deloitte's Hermitage Impact Day committee

Deloitte's Hermitage Greening Committee

Nashville Rotary Club's Principal Leadership Academy
Lawrence holds a Bachelor of Arts degree from Vanderbilt University, a Masters of Arts from the University of Tennessee, and has completed all but the dissertation for a Doctor of Philosophy in American Literature at Northwestern University.