LUMINARY PRESENTS: A LADYDRINKS FIRESIDE CHAT WITH ANJALI SUD, CEO OF VIMEO
About this Event
PLEASE NOTE THE DATE CHANGE TO FEBRUARY 18TH
Research shows that video is becoming THE way that consumers are choosing to ingest their information.
Marketing emails WITH VIDEO increase click-throughs by 200-300% (Forbes)
Landing pages WITH EMBEDDED VIDEO increase conversation rates by 80% (HubSpot)
If a website HAS VIDEO, people spend 88% more time on it (Oberlo)
While good content is still king, video is the future. Video helps consumers better retain information and drive action. January 28th, 2020, Luminary presents a rare front row seat with the CEO of Vimeo Anjali Sud to talk about ways to leverage video for your business. Founder of LadyDrinks Women's Networking Joya Dass engages her i n fireside chat.
About Anjali Sud
Anjali Sud is CEO of Vimeo, the world's largest ad-free online video platform. Anjali leads a global team of over 500 individuals dedicated to empowering creators with the tools, technology and community to tell their stories. Anjali previously served as General Manager and Head of Marketing at Vimeo, where she oversaw the growth of over 150 million members using the platform. Before that, she held various positions in e-commerce, finance and media at Amazon and Time Warner.
Anjali has been included in Fortune's 40 under 40, Adweek's Power List and The Hollywood Reporter's Next Gen Under 35. She is a designated Young Global Leader of the World Economic Forum. She grew up in Flint, Michigan and now lives in New York City with her husband and son.
About LadyDrinks
LadyDrinks is a leadership development platform South Asian women executives. We create programming and events 4 times a month to bring like minded professional women of a certain cultural background so we may create support systems for success. The five-year plan is to host an event in every city of the world.
About Luminary
Luminary is New York City's premier collaboration hub for women and women-identified who are passionate about professional development and expanding their networks. It is a refuge for the curious, the ambitious, the connectors, and the change agents. It is the ultimate career advocate for women-identified providing the professional coaching and social community needed to thrive. We are a diverse collective of women focused on fostering meaningful relationships.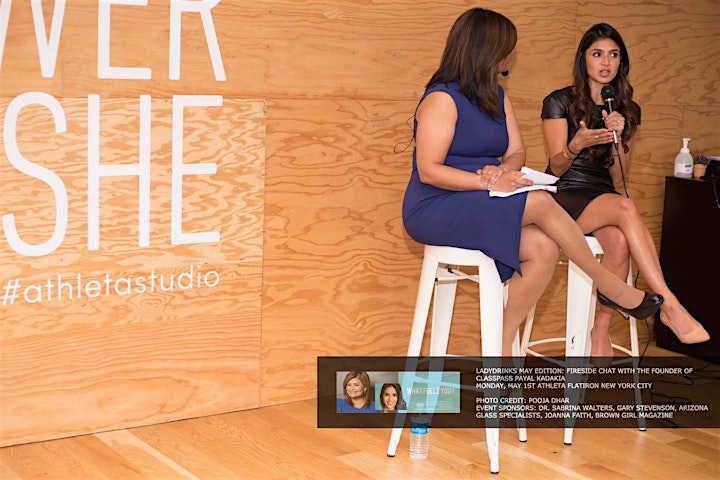 Joya Dass, Founder of LadyDrinks, in conversation with Payal Kadakia, Founder of Classpass, Athleta Flatiron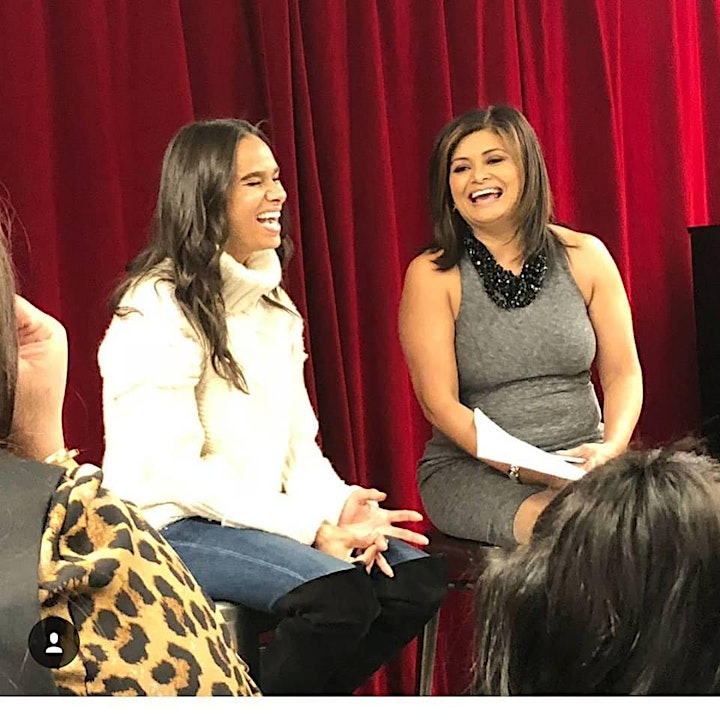 Joya Dass, Founder of LadyDrinks, in a fireside chat with American Ballet Theater's Misty Copeland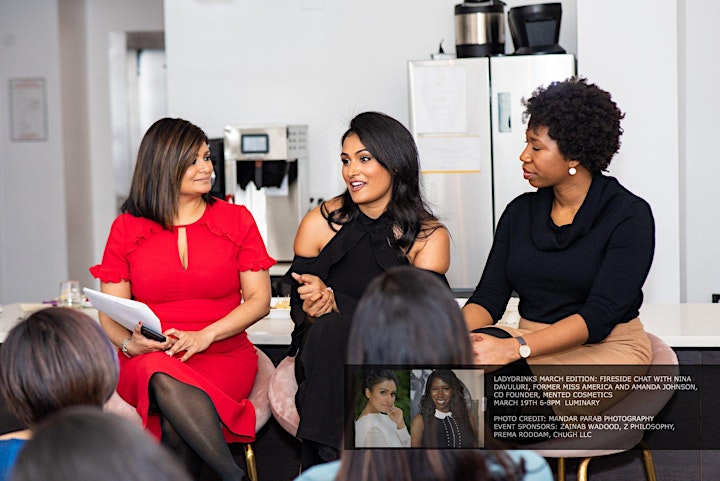 Joya Dass, Founder of LadyDrinks, in conversation with Former Miss America Nina Davuluri and Mented Cosmetics Co founder Amanda Johnson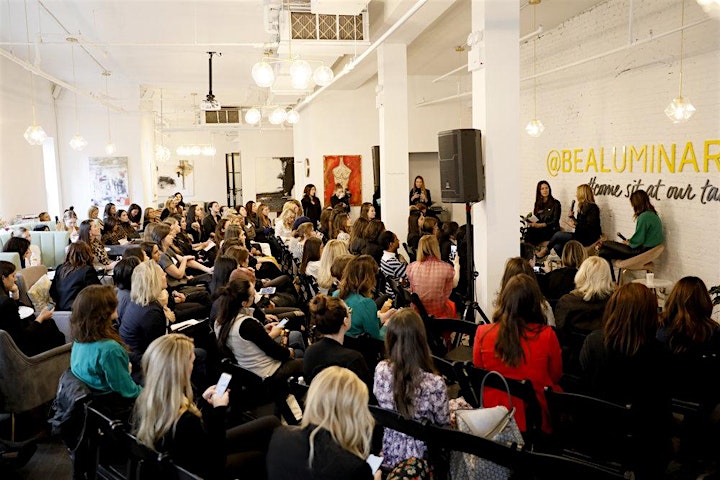 Women's events at Luminary