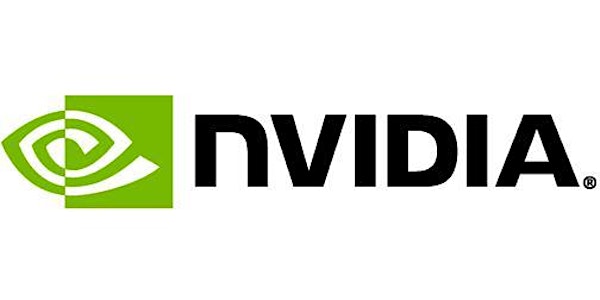 LSU – NVIDIA 2-Day Deep Learning Workshop
When and where
Location
Louisiana State University - LSU Business Education Complex 1615 Baton Rouge, LA 70808
Description
LSU along with NVIDIA are pleased to offer a GPU Deep Learning workshop.

Attend to learn the latest techniques on how to design, train, and deploy neural network-powered machine learning in your applications. You'll explore widely used open-source frameworks running on NVIDIA's latest GPU-accelerated deep learning platforms.
Why you should attend: NVIDIA GPUs are the world's fastest and most efficient accelerators delivering world record application performance. This Deep Learning workshop will introduce students to GPU Accelerated Frameworks such as Caffe, Google TensorFlow, Python and Torch using a Hands-on lab approach. After the course, researchers will be able to use Deep Learning to help solve many big data problems such as computer vision, speech recognition, and natural language processing. Practical examples include:
Vehicle, pedestrian and landmark identification for driver assistance
Image recognition
Speech recognition and translation
Natural language processing
Life sciences
Who it's for: Undergraduate/Graduate students, Postdocs, Researchers, Data Scientists and Professors
Date and Time: Wednesday 5/31, 8:30 am – 4:00 pm and Thursday 6/1, 8:30 am – 4:00 pm
Location: LSU Business Education Complex 1615 Baton Rouge, LA 70808
Agenda:
Wednesday, May 31:
8:30 – 8:45 AM: Agenda, Introduction, Logistics
8:45 – 10:00 AM: Deep learning Demystified and Applied Deep Learning Lectures
10:00 – 10:15: Break
10:15 – 11:45: Image Classification with DIGITS Lab
11:45 – 12:15: Image Classification with DIGITS – Review & Questions
12:15 – 13:15: Lunch
13:15 – 15:30: Object Detection with DIGITS Lab (breaks at students' leisure)
15:30 – 16:00: Object Detection with DIGITS – Review & Questions
Thursday, June 1:
8:30 – 9:00: Day 1 Recap
9:00 – 11:30: Modelling Time Series Data with Recurrent Neural Networks in Keras
11:30 – 12:30: Lunch
12:30 – 13:15: Neural Network Deployment with DIGITS and TensorRT Lab
13:15 – 13:30: Neural Network Deployment with DIGITS and TensorRT – Review & Questions
13:30 – 14:00 Questions and Closing Statements
Instructor:
Craig Tierney is a Senior Solution Architect in the Worldwide Field Organization and a Certified DLI Instructor at NVIDIA. His primary roles are to support high performance computing and deep learning. He is focused on applying deep learning to weather and climate research and leveraging the power of typical HPC technologies to accelerate deep learning. Prior to joining NVIDIA, Craig spent more than a decade providing high performance computing architecture and computational science support to NOAA and several other government and educational organizations including DOE, NASA, DOD and Stanford University. Craig holds a Ph.D. in Aerospace Engineering Sciences from the University of Colorado at Boulder.
Important: Seating is limited to the first 50 people. Please bring your laptop to participate in hands-on exercises.
A GPU in your laptop is not required.

Registration is mandatory to attend. Seating is limited.
Please RSVP as soon as possible.
_____
Coffee, snacks, and lunch will be provided.