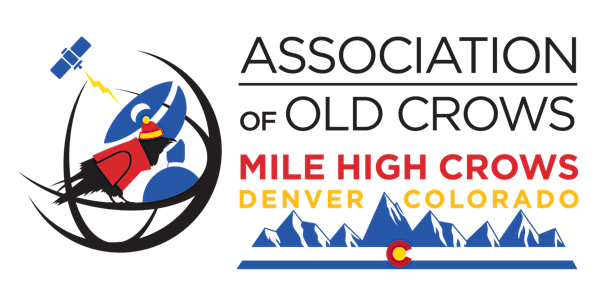 LPI/LPD Radar ELINT Workshop
When and where
Location
Sierra Nevada Corporation (A2) 11551 E Arapahoe Road Centennial, CO 80116
Refund Policy
Refunds up to 7 days before event
Description
Overview
This course provides an introduction to Low Probability of Intercept (LPI) radar systems, their characteristics and performance. This knowledge is then adapted to Electronic Warfare (EW) systems, and how they can be designed to detect and defeat LPI radars. In addition to lectures, student exercises are used to reinforce and demonstrate concepts.
Agenda
Monday August 13
0830-0900 Breakfast (Provided)
0900-1000 Introduction to LPI and EW
1000-1100 ES and ELINT Systems
1100-1200 Antennas for LPI Systems
1200-1300 Lunch (Provided)
1300-1400 Active Antenna Arrays for LPI Radars
1400-1500 Probability of Intercept
1500-1600 Radar Warning Receivers
1600-1700 Direction Finding
Tuesday August 14
0830-0900 Breakfast (Provided)
0900-1000 Radar Waveforms
1000-1100 Antenna Scan Analysis
1100-1200 PRI Analysis and Deinterleaving
1200-1300 Lunch (Provided)
1300-1400 Digital Radio Frequency Memory
1400-1500 Matched Filter and Ambiguity Function
1500-1600 Demo – Vector Signal Analysis
1600-1700 Lab – ELINT and LPI Signals
Wednesday August 15
0830-0900 Breakfast (Provided)
0900-1000 FMCW Radar
1000-1100 PSK and FSK Waveforms
1100-1200 Noise Radar
1200-1300 Lunch (Provided)
1300-1400 LPI Radar Case Study
1400-1500 Detecting LPI Signals
1500-1600 Lab – LPI Signal Detection and the WVD
1600-1700 Conclusion

Instructor
Kyle Davidson, MASc, CD

The Chief Electronic Warfare (EW) engineer for MDA, a Maxar Technologies company, he is responsible for leading the research, development, and systems engineering for all EW projects. Before this he served as a radar and electronic warfare scientist, and head of capability with Tactical Technologies, a subsidiary of Leonardo's Air and Space Division.
However, for the bulk of his career – over 15 years – he served in the Canadian Army as a signals officer, most recently as an Assistant Professor with the Royal Military College of Canada's department of Electrical and Computer Engineering. There he helped lead the Electronic Warfare, Antennas, and Radar (EWAR) research group, where he is still an adjunct member. Since his time as a professor he has developed and taught a wide variety of courses on EW and radar systems for academic and professional audiences.
His current research interests include: space-based signals intelligence, low probability of intercept detection, formation jamming, software defined EW systems, counter-measure development, multi-function apertures, and cognitive EW.
Contact us for group discounts.