Description
Longhorn Startup at the University of Texas at Austin invites you to
Demo Day
where we will showcase the undergraduate startups from our Spring 2016 class.
The evening will begin with an exclusive interview of Silicon Valley Venture Capitalist Mike Maples, Jr. by our very own Dr. Bob Metcalfe, Professor of Innovation and inventor of Ethernet.
Each startup will have 4 minutes to present on stage followed by a reception where each startup will have a table set up for demos. It's always a packed house - a few years ago the security guards had to escort Mark Cuban out because he stayed so late!
There is some surface parking at the Library for those who arrive early, and the nearest UT garage is the San Jacinto Garage (SJG).
Longhorn Startup Lab Class of 2016

1. BeepBeep Advertising: A service that connects advertisers with drivers who are paid to carry car wrap advertisements on their car. Drivers are paid for the driving that they already do, and companies enjoy a cost-effective and unique advertising method.
http://beepbeepadvertising.com/

2. Cal-Me: A text message alarm clock that notifies students of upcoming assignments. Our service allows students to keep track of their academics just by texting us a picture of their syllabi.

3. Coil: Coil is a communication application that allows users to collaborate within private groups. It brings the daily activities involved with being a student into the student's hand, and allows professors to be able to immediately communicate with their entire class.

4. ConcertCam: A solution that dubs professionally recorded audio over mobile device footage taken at concerts. ConcertCam upgrades your live concert experience. We make your concert videos sound better.

5. DelegateIt: A web service that allows you to delegate any task or delivery through a simple texting conversation. Your personal concierge: on demand assistance with tasks, delivery, and advice.

6. Driven: A solution to provide hard-working, homeless individuals an opportunity to work for their money with tasks provided by local businesses.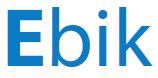 7. Ebik: Need a better way to go to that far away class? Ebik is your convenient, affordable way of moving around campus. It is like Car 2 Go, just with electric bikes. Simply find in our the app the closest Ebik electric bike available, unlock it, ride around campus, and lock it when you reach your destination.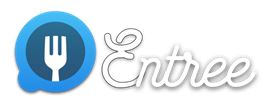 8. Entrée: Order ahead from your favorite restaurants and get recommendations through text! Text "I'm hungry" to 512-520-0133.

9. Hey Athena: A voice assistant cross-platform solution that is 100% free and open-source.Open source allows users to fully customize their voice assistant. By integrating open source into our product, any developer will be able to code a module that can perform a certain task. This puts you, the user, at the helm of your voice assistance experience.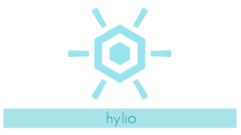 10. Hylio: Product is a hexacopter drone optimized for delivery. With proprietary flight control software and smartphone app, the user can use a drone to deliver a package (5 lbs) up to 5 miles away.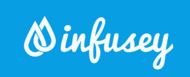 11. Infusey: Product is a shower infuser that allows you to customize your shower with replaceable capsules that contain essential oils.

12. KickIt: A mobile app that lets you see who's free at the moment while giving you the tool to organize a hangout with your friends on the spot instantly.

13. Press Technologies: Uber for dry cleaning. Press Delivery makes dry cleaning fast, easy, and on demand.

14. Sanare Solutions: Sanare Solutions offers premier business services for scheduling and automation of spreadsheets. Our product and graphical user interfaces allow schedulers to achieve workflow effectiveness and meet cost-reduction targets.
http://www.sanaresolutions.com

15. Texas Guadaloop: Hyperloop is a new form of transportation that takes passengers (or goods) through major cities via a partial vacuum tube system at the speed of sound. Texas Guadaloop is a team of students at the University of Texas have been selected by SpaceX to design and build a working half-scale model of the Hyperloop transportation pod.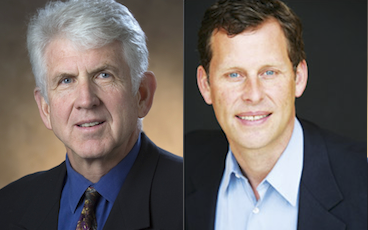 ABOUT MIKE MAPLES
Mike Maples Jr has been on the Forbes Midas List since 2010 and was also named one of "8 Rising Stars" by FORTUNE Magazine. Before becoming a full-time investor, Mike was involved as a founder and operating executive at back-to-back startup IPOs, including Tivoli Systems (IPO TIVS, acquired by IBM) and Motive (IPO MOTV, acquired by Alcatel-Lucent.)
Some of Mike's investments include Twitter, Twitch.tv, ngmoco, Weebly, Chegg, Bazaarvoice, Spiceworks, Okta, and Demandforce.
Mike is known for coining the term "Thunder Lizards," which is a metaphor derived from Godzilla that describes the tiny number of truly exceptional companies that are wildly disruptive capitalist mutations. Mike likes to think of himself as a hunter of the "atomic eggs" that beget these companies.
ABOUT DR. BOB METCALFE
Bob Metcalfe has 23+ years of successful experence in science, engineering, high-tech entrepreneurship, and venture captial. He is UT Austin Professor of Innovation and Murchison Fellow of Free Enterprise, directing the Innovation Center in the Cockrell School of Engineering. He is also Professor of Electrical and Computer Engineering in the Cockrell School of Engineering and Professor of Information Management in the McCombs School of Business.
ABOUT LONGHORN STARTUP
Starting your own company is a great way to change the world. You've heard how Steve Jobs changed the world with his insanely great products from Apple Computer. More examples: James Truchard changed the world with National Instruments, Bill Gates with Microsoft, John Mackey with Whole Foods Market, Michael Dell with Dell, and Mark Zuckerberg with Facebook. All these founders and their teams are still changing the world, with impacts measured into the millions of jobs and billions of dollars.
Three of these entrepreneurs are still running their companies in Austin. One started his $60B company in a dorm room at UTAustin; another started his $10B company after dropping out of UT; and the third got a PhD here before starting his $1B company. These students want to follow in their footsteps.
Learn more about Longhorn Startup Lab at http://longhornstartup.com/
SPECIAL THANKS TO