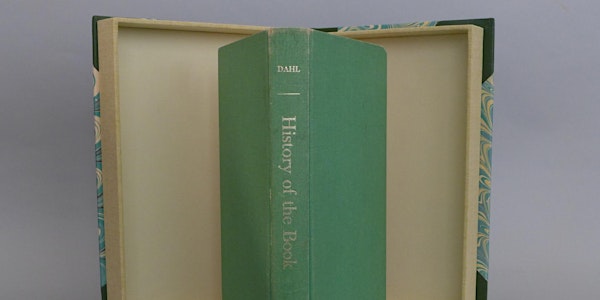 Long Live the Book! Lecture Series: Generations: Legacies of Five Influenti...
Location
The American Bookbinders Museum
355 Clementina Street
San Francisco, CA 94107
Description
Why do you save every piece of an original binding and study the original binding's structure to recreate it? Why does design binding reference the text in the cover design or sculptural boards? Find out where many of the practices we take for granted today originated and who championed and taught these practices to today's bookbinders. The recent passing of five influential hand-binders, Christopher Clarkson, Faith Shannon, Philip Smith, Maureen Duke, and Bernard Middleton, is the inspiration for this retrospective on their work and influence. Join Juliayn Coleman, member of the American Institute for Conservation, the Guild of Book Workers (US) and Designer Bookbinders (UK), and a participant in the ABM exhibit Long Live the Book!, in a retrospective of these five influential hand binders. Come and be dazzled by illustrated slides of gorgeous bindings, awed by diagrams of inventions, and delighted with stories of a past generation of bookbinding innovators.