Description
When: Thursday 31st May - From 6:30pm
Where: Tableau HQ - 110 Southwark Street SE1 0SU
On 31st May we will be joined by many of the UK Tableau Zen Masters for a number of Talks and a Q&A Panel so that you can ask those burning questions you have about the community, Tableau and DataViz.

From the Tableau community, a select few have risen above all the rest in their mastery of the product, their willingness to share knowledge and most crucially their desire to help improve the Tableau solutions of tomorrow.
You can submit your questions in advance here - bit.ly/ZensQ
Read more at https://www.tableau.com/zen-masters#ZgAgfdIQWJz4i1u6.99
We will have talks from three of the Zens on the evening:
Craig Bloodworth - Mapping and Spatial

Rob Bradburn - Vizzing with Joe

Emma Whyte - Quantified Self in Pregnancy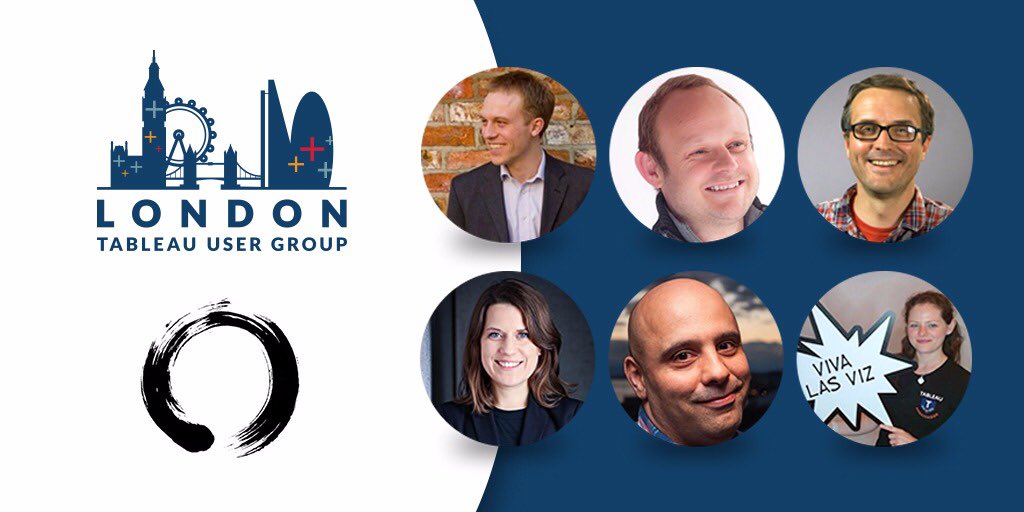 As always there will be pizza and a few drinks to keep the evening flowing.
We look forward to seeing you there!
Sarah, Paul, Nick, David and Pablo