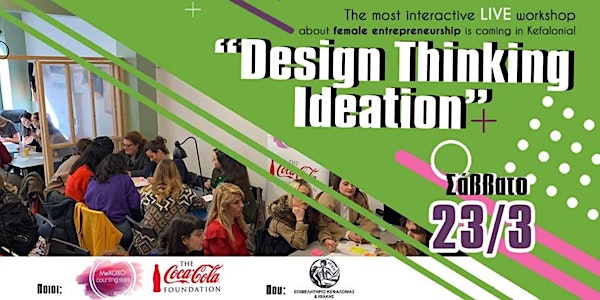 Live Workshop: "Design Thinking Ideation" in Kefalonia
The most interactive workshop is coming in Κefallonia!
When and where
Location
Επιμελητήριο Κεφαλονιάς και Ιθάκης 131 Leoforos Vergoti 281 00 Argostolion Greece
About this event
On Saturday, March 23rd, from 10:00 AM to 4:00 PM, the MeXOXO team continues to support women and innovative entrepreneurship. With this Ideation workshop, you will learn about:
Opposite thinking
Trend matrix
Analogy thinking
Concept development
Pitching examples
...and more!
You want to Identify your purpose and start thinking innovatively whilst expanding your idea?