Live Workshop - LEANING IN to THE FUTURE OF WORK Part Workshop /Part Interview. A LINK to the event will be sent 1 week prior.
About this event
You don't have to learn to code to stay employed or find a job, but you DO need to learn just enough to be data literate to be competitive in the future of work. This half interview/half workshop will get you on your way, even if you "think" it's too complicated. Kirk will simplify EVERYTHING for you.
INTERVIEW FOCUS:
Kirk Borne will deconstruct the world of data science: how it works, what it's worth, and where it's headed. As Borne says, "We are all born curious and want answers to things." Data provides answers by collecting information on every aspect of our lives, from images and words to sounds, everything is data. Even our own faces are data … as we use facial recognition to unlock our phones.
In the interview we will examine how big and small data is shaping the future of work and why becoming data literate and data fluent is essential to our future. According to Borne, "Data is like a crystal ball." By telling us what the patterns are — e.g. how many products we did or didn't sell — we can predict what will come next. And by helping to foretell the future, data adds value to virtually every industry imaginable.
Through simple on-camera exercises, Borne will demonstrate what it means to be data literate, becoming more comfortable with what data is. Starting with a common store receipt, he will teach us how to recognize how we actually interact with data in our everyday lives. He will show us how we sort data differently depending on who we are, and how women, in particular, bring a unique perspective to looking at data.
Bottom line — according to Borne, DATA IS THE NEW OIL. You can reuse it over and over again. If you can bring data literacy to the job, any job, you can replace the HIPPO — The Highest Paid Person — in the room, by staying one step ahead.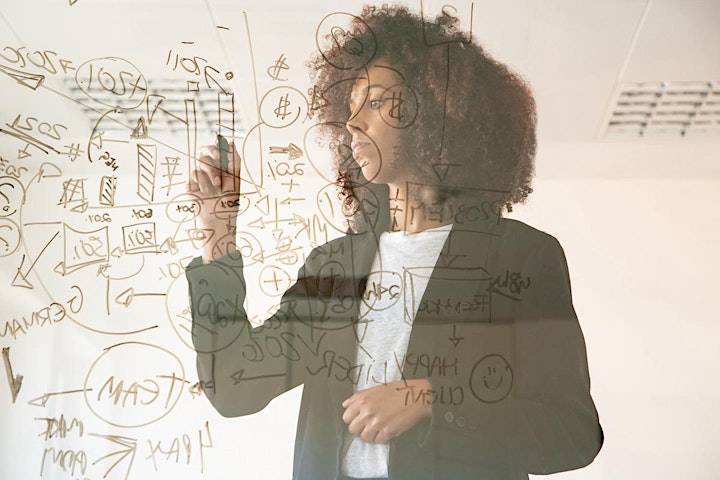 Kirk Borne Bio:
Kirk Borne started his career at NASA working on the launch of the Hubble telescope; became faculty at George Mason University, where he created the first undergraduate degree in Data Science; and was then recruited by the global consulting firm, Booz Allen Hamilton, where he worked as Principal Data Scientist and became the first Data Science Fellow.
For the past 11 years, he has advised Fortune 500 companies on how to collect and utilize data to maximize profitability.
LEANING IN to THE FUTURE OF WORK
is a virtual interview and workshop series hosted by Debra Albert, is a live one-on-one virtual interview series with working professionals who are outstanding in their field or at the forefront of what's to come.
From the struggles and setbacks of remote working to creating connection in a virtual world to examining how technology is enabling a new work culture, this interview series will offer unique perspectives from the THINKERS and DOERS shaping the future of work.
The series will also attempt to bridge the cultural and technological divide between younger and older workers, both of whom can benefit from each other's knowledge and skills in important ways.