Description
Do you feel like you take life really seriously?
Do you feel stuck in certain repetitive cycles and patterns in your life?
Do you constantly feel overwhelmed with life and the pressures of finding happiness?
Do you feel drawn to 'knowing yourself' more deeply, but don't know how to or what to do?
Do you want to feel happier and more free, but have no idea what to do?
Do you feel weighed down by the burden of your life and the people around you?
Do you feel that it is your job to take care of everyone in your life and you always come last?
.
.
.
LIVE with Chloe is for you....
.
.
.
You know the saying, "you choose your parents"? This concept can be both freeing or incredibly painful and frustrating, depending on where you root yourself and how you receive the energy of what this truly means. The embodiment of this phrase comes from a place of deep awareness and understanding of who you are and why you are here. To root yourself in your soul's contract and the understanding that you are in fact a spiritual being, living a human experience here on planet earth. You have come here to learn, expand and shift- and your parents (and others who meet you on your path) are here to support you in that experience, whether directly or indirectly.
We all have shadow. Shadow is a necessary and beautiful part of being human. The spiritual journey is never about being without your shadow, but instead to live with it and see it for what it is. To notice it, with love and understanding. If you are hiding from your shadow or pretending that it isn't there, chances are you have and will continue to experience a lot of struggle in this life. It is never about getting rid of the parts of you, but to embrace all parts of you as teachers. Until we turn to face our shadow, we will continue to feel as though we are being chased by something that we cannot control.
In November's Live with Chloe call, we are going to dive deep into the concept of shadow and look at what shadows you have and where they come from. This is going to be powerful for you no matter where you are in your journey. You can have a solid understanding of shadow, or you might have never heard this term before. We are going to bring your ancestors forward to support you in seeing what you are ready to see, so that you can release the constraints that you hold over yourself- to be free and to do what you are here to do.
Shadow work is a really important part of the path and it is also really important to not get stuck in the shadow work. It is a stepping stone to your truth, it is not the whole journey. We will bring forward a lot of light and truth so that you can feel safe to see and witness what you need to see, to move forward.


LIVE with Chloe is a deep conversation around the truth of who you are. To move past want and desire, so that you can begin connect to the why and the offering of the moment. To be here. To hear the voices in your head and breath into the moment. To connect to a sense of stillness and silence that is infinite. Feeling good is great, until life changes and we react to the motions of humanity. This is a conversation around surrender, inviting you to go deeper and connect to your inner being, so that you can take yourself on a divine journey of your own healing. The joy and bliss that you seek is available right now. Each month we will explore different themes and vibrations of the human experience through the lens of the spirit.
OCTOBER'S CALL THEME: SHADOW (SEEING IT TO RELEASE IT)
Thoughts and messages from LIVE with Chloe participants: (Scroll down to the bottom for more information on the calls):
"For those of you thinking about joining Live with Chloe, let me share my experience with you.
I met Chloe when she was speaking at a women's health entrepreneur event and her energy was so powerful. I had been following her on social media for a while but when I heard her share her story at the event, I could sense all that she has overcome and how hard she worked spiritually to get where she is today.
When she was speaking on the mind voice and soul voice, sharing her experiences as examples along the way to increase our understanding of the concepts, it totally transformed my way of thinking. Since that event I had shifts in my business and life that would not have occured if it weren't for Chloe.
When I saw that Chloe was offering monthly webinar calls, Spirit guided me to register. At first I was only going to jump in for a couple sessions, but I am SO glad I ended up getting the yearly rate because the first 2 sessions were already so powerful and I know they will just keep getting more and more potent as the ascension goes on.
Chloe speaks with such authenticity and vulnerability, which is hard to do tactfully but she nails it. I feel like she is in the room with me giving me guidance that my soul needs to hear. She is extremely knowledgeable and highly intuitive/psychic because she totally sensed things that were going on for me energetically that I didn't fully explain in the chat. She checks in with us throughout the call so we are reminded to be in touch with our emotions and she creates a space that makes everyone feel safe and accepted. If we run out of time, Chloe takes the extra initiative to reply unanswered questions by email - and she answers them thoroughly too.
I am so grateful that our paths crossed Chloe and am very much looking forward to the next year of monthly calls with you and everyone else in the Live with Chloe family" - Shaz (@spiritualshaz)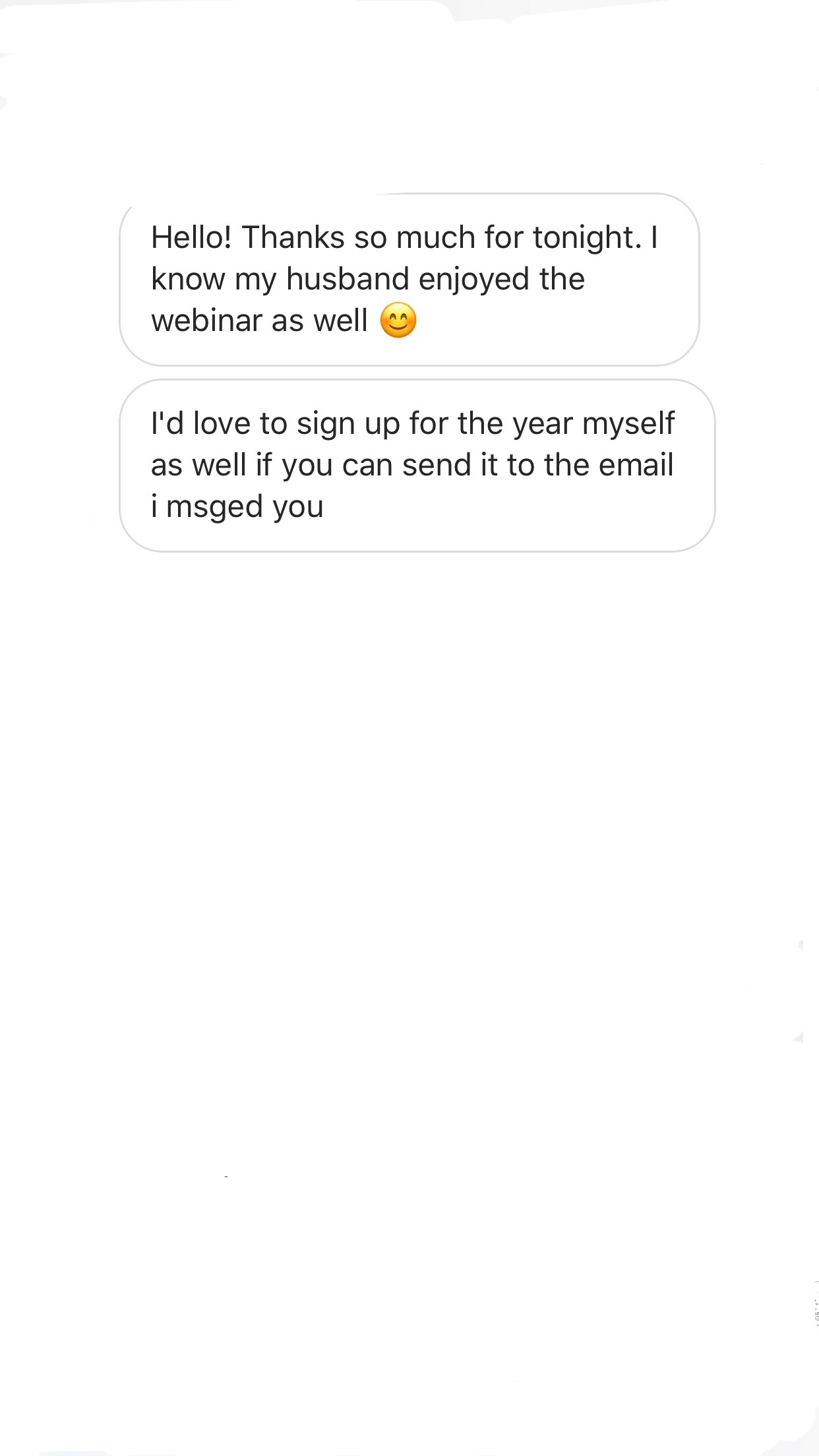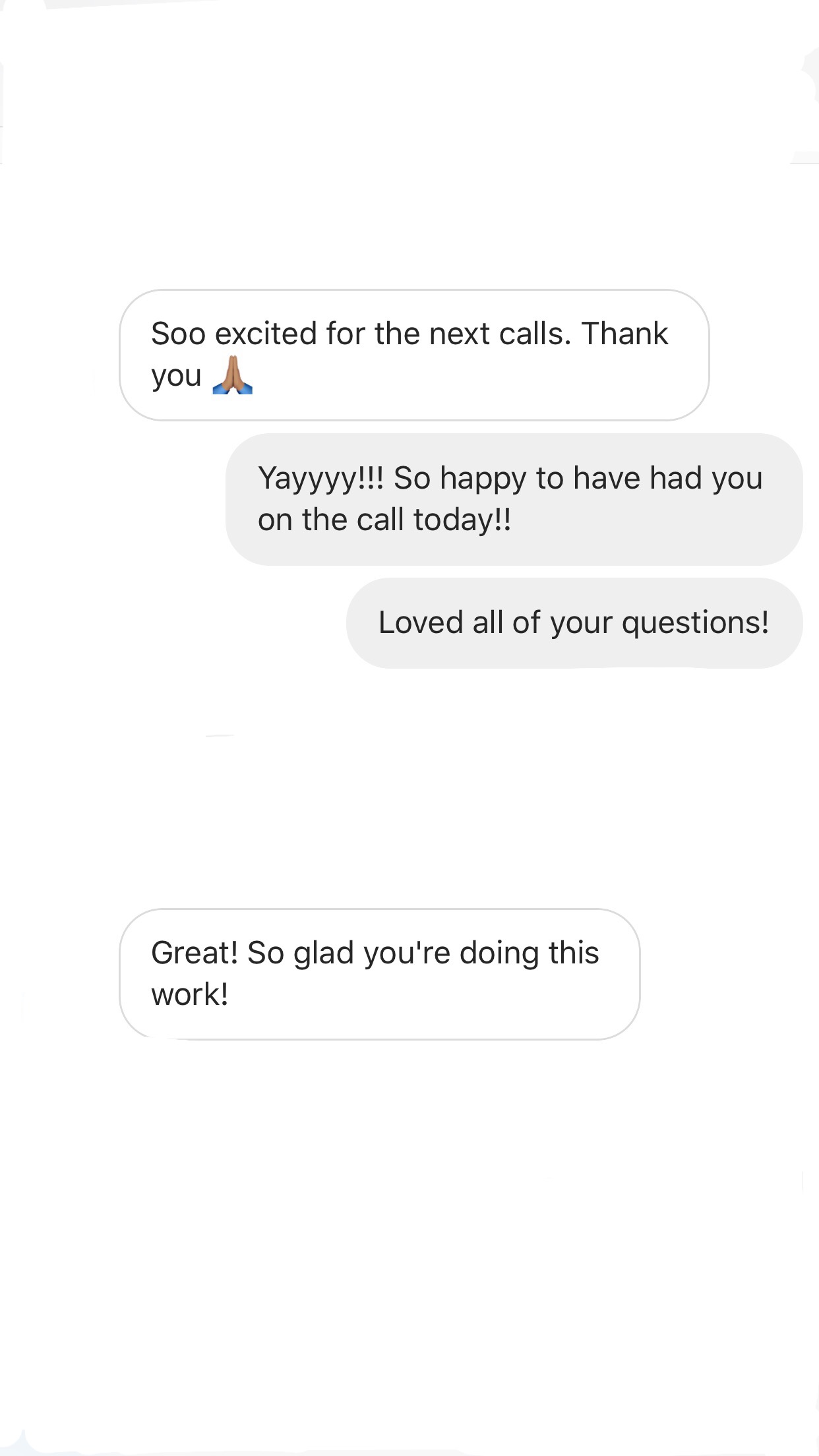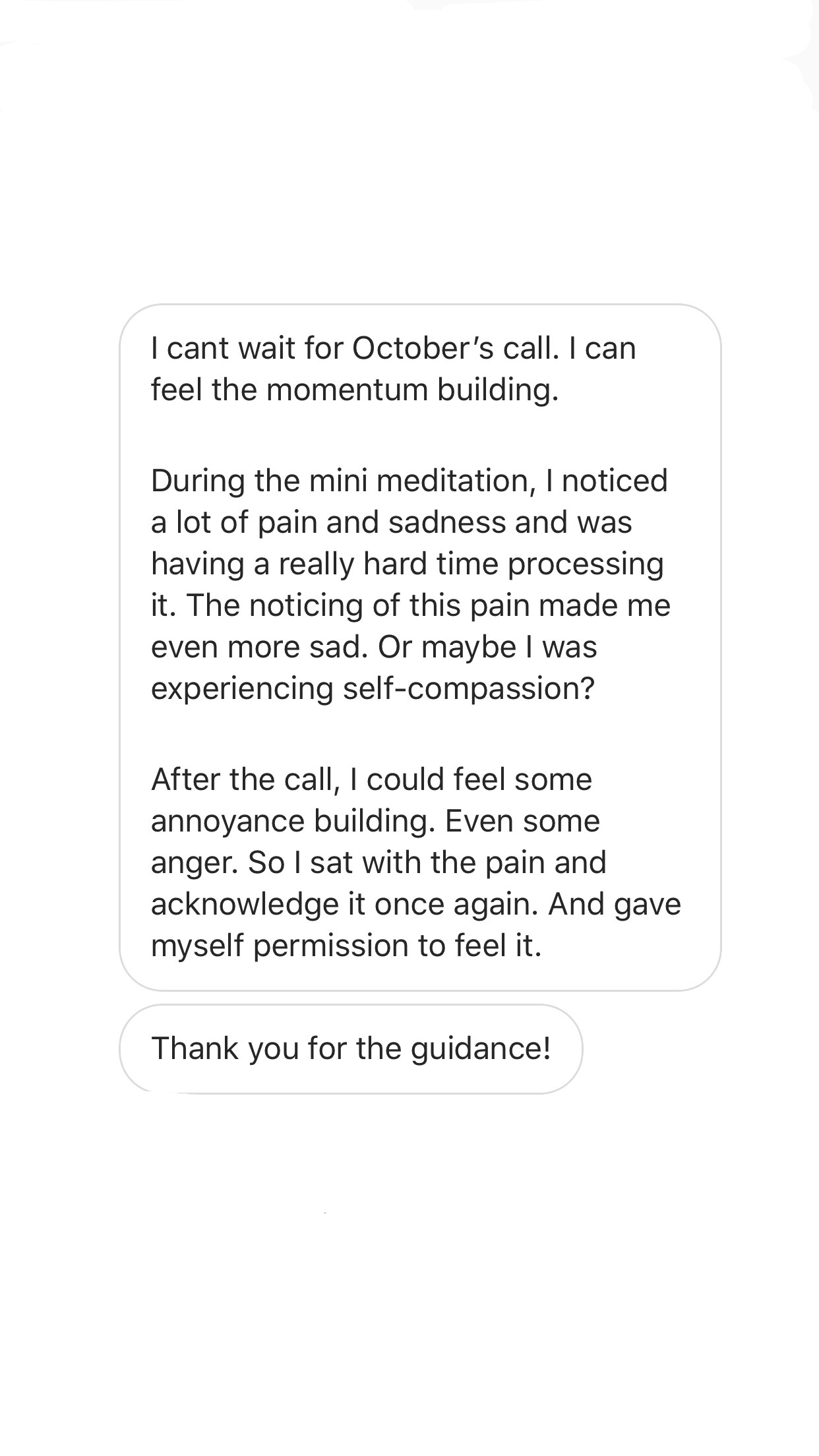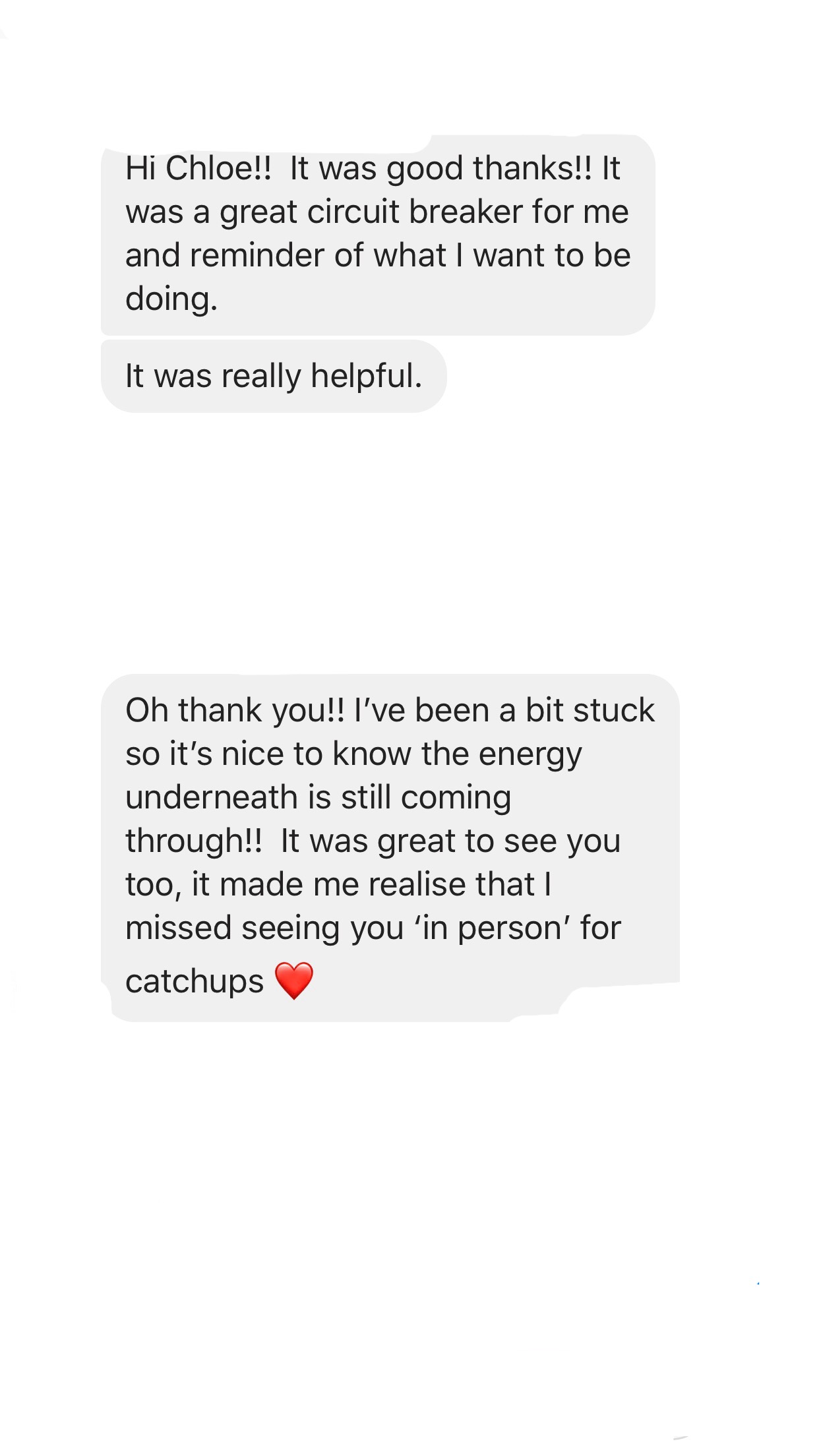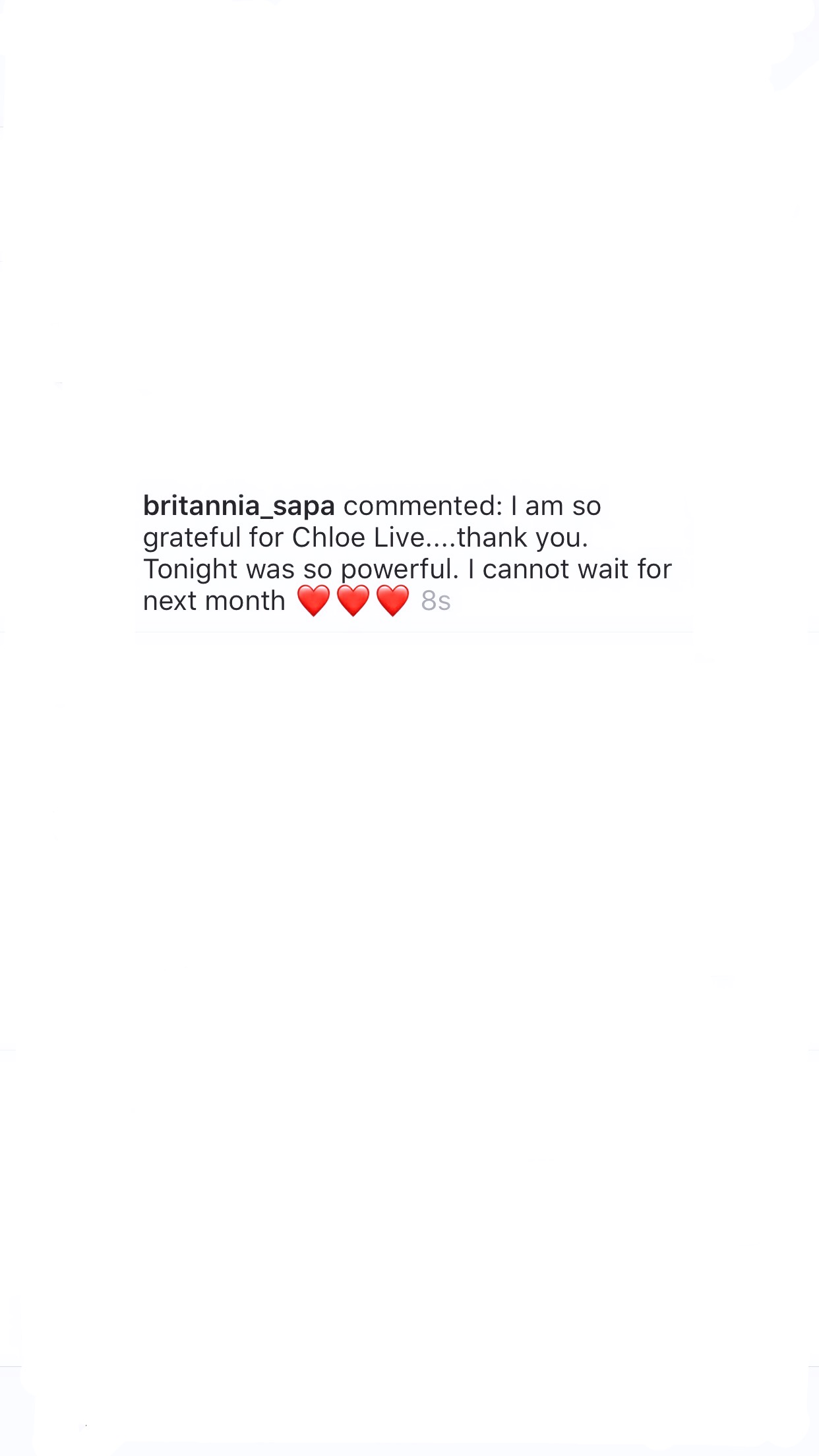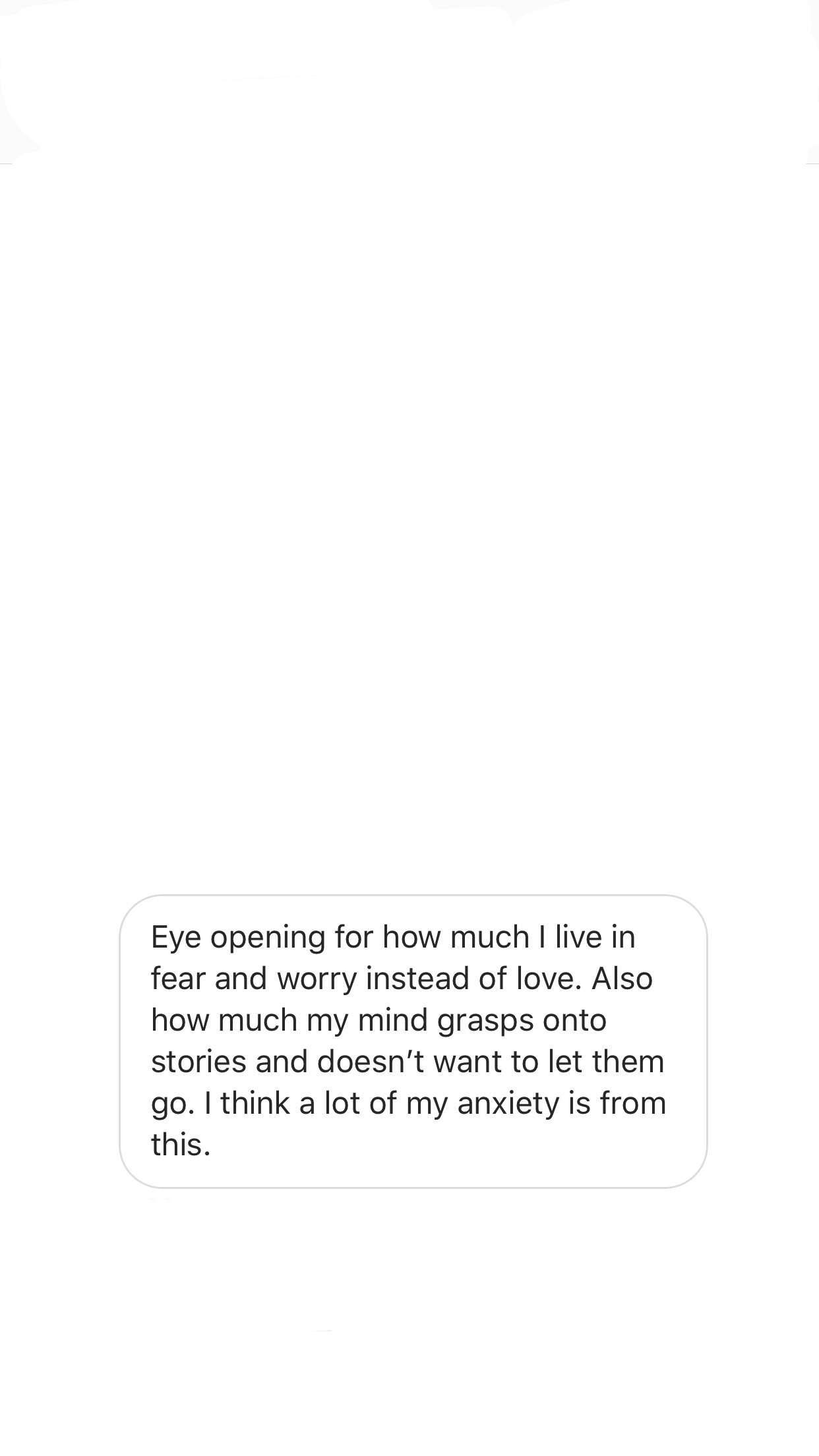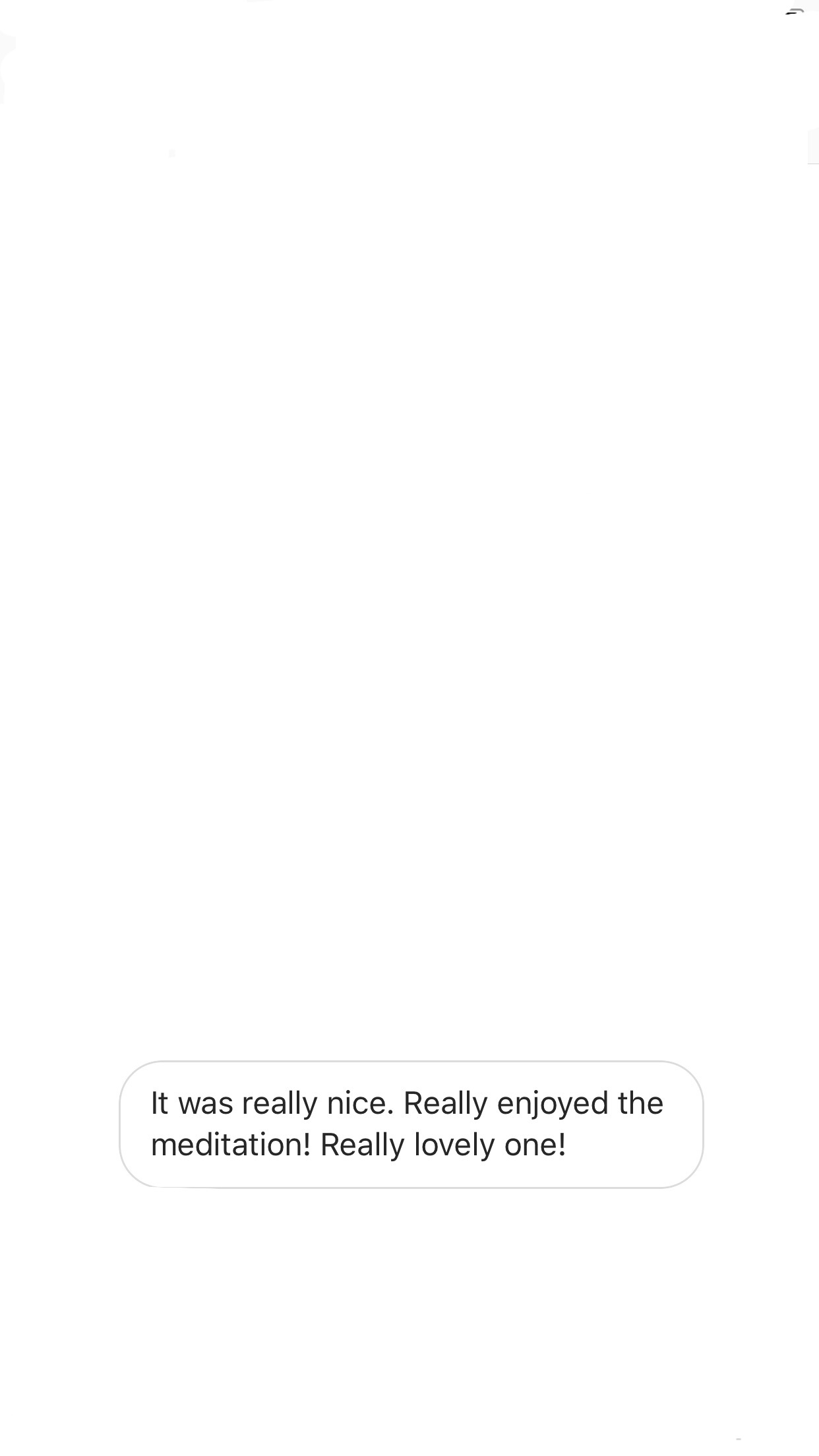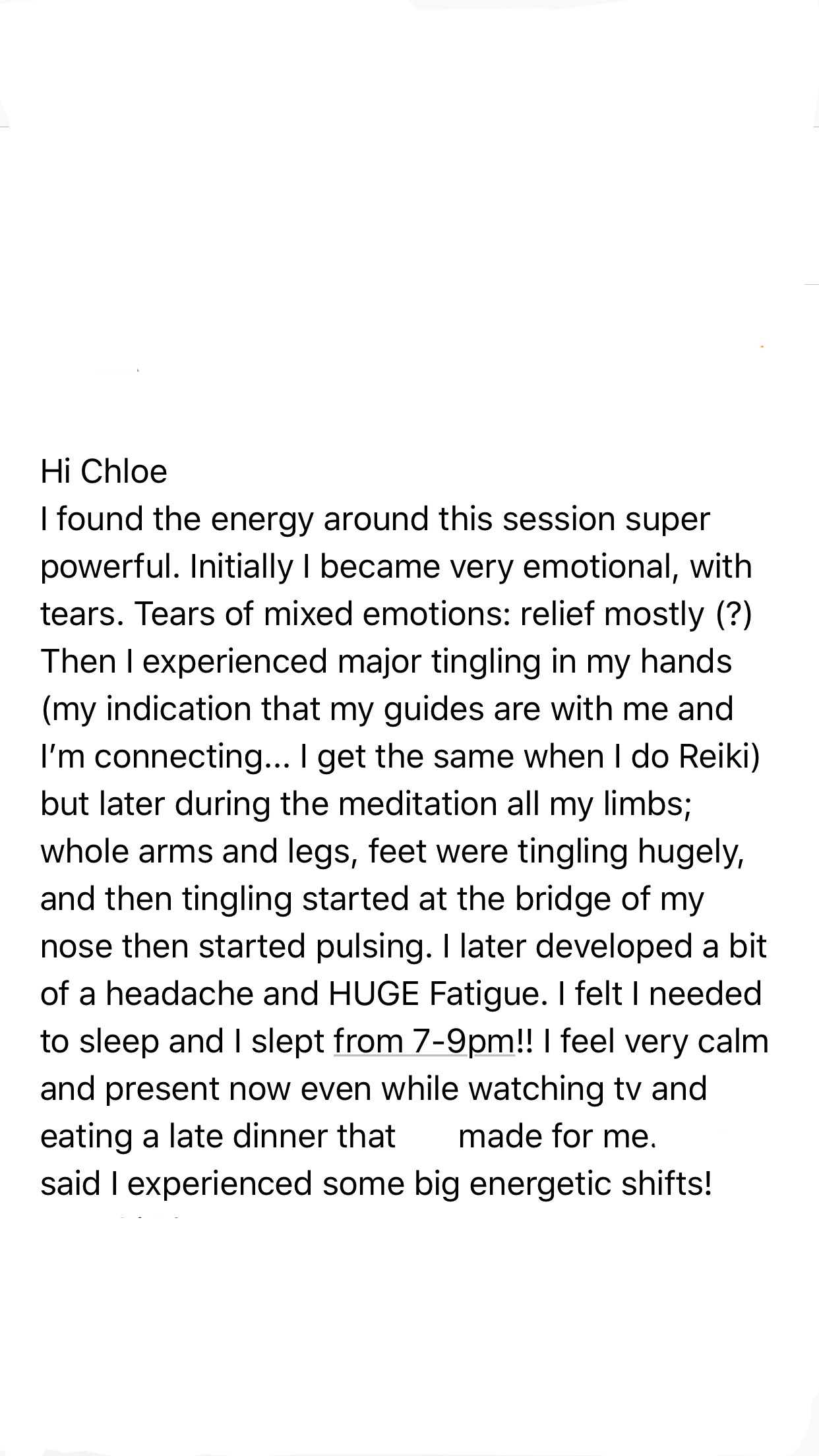 This is for you if:
- you feel overwhelmed and unsure of what direction to take on your journey
- you are looking for more guidance around intuition and connection
- you desire a deeper connection with your body and/or feel trapped, stuck in your physical body
- you have spiritual confusion and want more clarity that is unique to you
- you feel drawn to connecting with more aligned people
- you want to learn how to manage obstacles and challenges with ease
- you want to feel good
- you want to decrease the noise in your head
- you want to work with Chloe and want an introduction to her energy
- you want to access your divine power
- you feel controlled by your darkness

Monthly calls will include :
- channeled messages (on monthly energy and group energy)
- teaching/guidance on a topic
- opportunity to interact and ask questions
- individual & group intuitive readings/messages
- guided meditation/visualisation
- activities/practices during and after to focus on in the month
--------------


FAQs:
How can I contact Chloe with questions?
You can email me directly at chloe@chloescountertop.com (put LIVE with Chloe in the subject)
How will I access the workshop?
You will receive an email with a link to the ZOOM call after you purchase your ticket (towards the date of the workshop) that will give you access.
Will I receive access to the virutal workshop recording?
Yes after the workshop I will send you the audio recording so you can always have it for reference and to reconnect with. If you can't make the live, you will still receive the recording and email me if you have any questions.
*if you aren't able to attend the call LIVE, you will receive a download of it 24 hours after. Although it is wonderful to experience it live and interact, the energy and wisdom of transference will be just as strong in the download after the actual live.
Will I be able to ask questions?
Yes I will leave space towards the end for questions, and throughout the hour (in the Zoom webinar you can ask questions in the chat box and interact with Chloe and the group) and will also be tuning in throughout the workshop to each of you.
Do I need to bring anything/prepare anything?
Have a journal and pencil handy in case you want to jot some thoughts down.
--------------
Calls are always on the first Monday of every month
The monthly drop in fee is CAD 35 OR
Annual Subscription: You can purchase all 10 calls (plus the previous 2 recorded calls) at an exclusive discounted rate of CAD 250 ($170 OFF)

*space is limited, there are limited spots avaialable for the annual subscription and monthly subscription
________________
Date and Time
Location
Refund Policy