About this Event
We're 7 RSVP's Away from 100!!
WOW We set a goal of 100 RSVP's for our first event in 2020 and we're just 7 people away from reaching our goal!! Will you be #100???
We want to show Chris Krimitsos and the Podfest Community that ATL Podcasters ROCK!
If you haven't RSVP'd or checked out the NEWLY updated event agenda, check it out!
Join us for the first event in 2020 on January 22nd for a LIVE Interactive Podcast with Audience! Learn from various podcasters about their journey, stories behind their podcast, challenges, milestones, insider tips and what's next for podcasting in 2020!
Our Keynote Speaker!!
Chris Krimitsos, CoFounder Podfest Expo and author of the new book "Start Ugly" will be our Keynote Speaker!!
If you've attended or heard about Podfest Expo then you know Chris will give some great insight into current trends and news into the podcasting industry. He will also be talking about the story behind his new book "Start Ugly" and sharing updates about the upcoming Podfest Multimedia Expo 2020 happening March 6-8 in Orlando!
We're only providing very light snacks and beverages.
Grab a bite to eat beforehand. All within 2 blocks: Moe's (Mexican), Mambo (Italian), Zeus (Greek) and Duncan (Donuts).
PLEASE Arrive early so we may start on-time with our panel, Thanks!
Feel free stay after for networking and a tour of the event space and podcast studio.
Agenda:
Open Networking
LIVE On-Stage Podcast Moderated by:
Chris Krimitsos and Rich Casanova
Topics we'll be asking our expert panelists:
- Why did you start creating content
- How did get started and on what platforms
- Challenges you experienced getting started as well as along the way
- What topics or subject matter do you cover
- Who's your ideal guest
- Who's your ideal audience
- What's the goal or purpose of your show
- What have been some wins or successes
- Any unexpected experiences
- What did you learn along the way that helped your show the most
- What's your biggest current challenge
- Your 15 min of fame, shame, pain or gain
- What's next i.e. continue to grow the platform or different format etc.
- How would people best find your content
Our Guest Panelist...
Michael Bull, Host of the Commercial Real Estate Show
Active commercial real estate broker licensed in nine southeast states, closed over $6 billion in transactions. Founded Bull Realty a commercial real estate firm with 50 people headquartered in Atlanta 22 years ago. Operates a cloud based commercial agent training company called Commercial Agent Success Strategies.
Executive producer and host of America's Commercial Real Estate Show. Michael has produced a show every week for 9 years. The show is available on-demand from any device via iTunes, YouTube, twelve podcast systems and the show website: www.CREshow.com
Pamela Currie, Host of Franchise Business Radio
The Franchise Business Radio show is a platform to bring together franchise professionals to connect, educate and collaborate to serve the franchise community and those considering franchise ownership. Spotlighting Leaders in the Franchise Industry, experts in funding, legal, marketing and consulting.
The show is available on the Pro Business Channel and syndicated across 20+ platforms as well as the website: www.FranchiseBusinessRadio.com
Joel Byars, Host of the Hot Breath Podcast
Comedian and podcaster Joel Byars combines his passion for educating while entertaining on his award winning Hot Breath! Podcast. With listeners on every continent except Antarctica (for now), Joel has become an educational authority on both comedy and podcasting teaching workshops, leading consultations, and presenting keynotes on the subjects. He is passionate about helping others achieve their true potential by creating their own podcast and finding their audience.
You can find Joel at: www.joelbyarscomedy.com
Thank Our Sponsors:
Sponsored by www.PodcastWorldTour.org and www.PodcastEditorsConference.com
Podcast Editors Conference, Mark Deal with share updates about the event and collaboration with Podfest and some cool announcements!
The Podcast World Tour, the mission behind the tour and how the podcasting community can help share the story of a non profit teaching kids born deaf to hear & speak for life!
Keynote: Chris Krimitsos, CoFounder Podfest Expo and Author of "Start Ugly!"
Door Prizes Followed by Open Networking and a tours of the event space and podcast studio!
Thank You to Our Sponsors:
Podcast World Tour | Global Podcast Studios | Pro Business Channel | Podcast Editors Conference | Rich Hart Global | Podcast Atlanta Meet-Up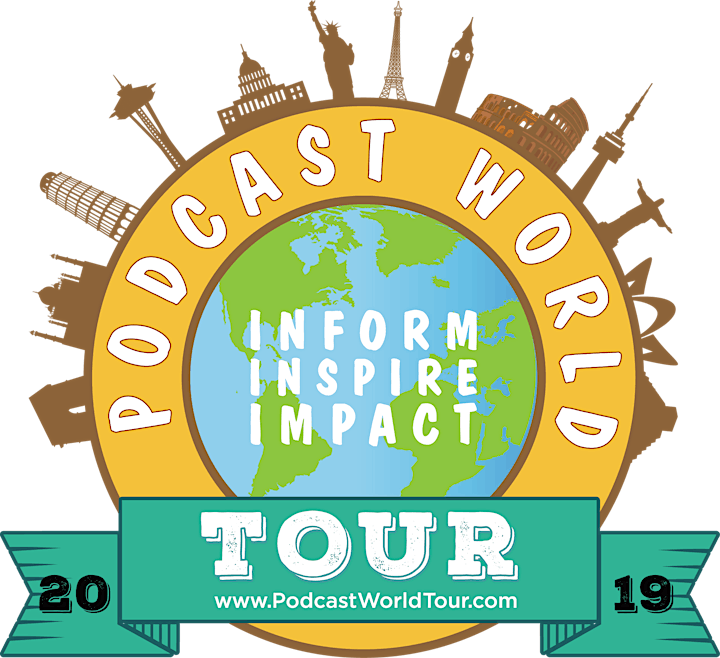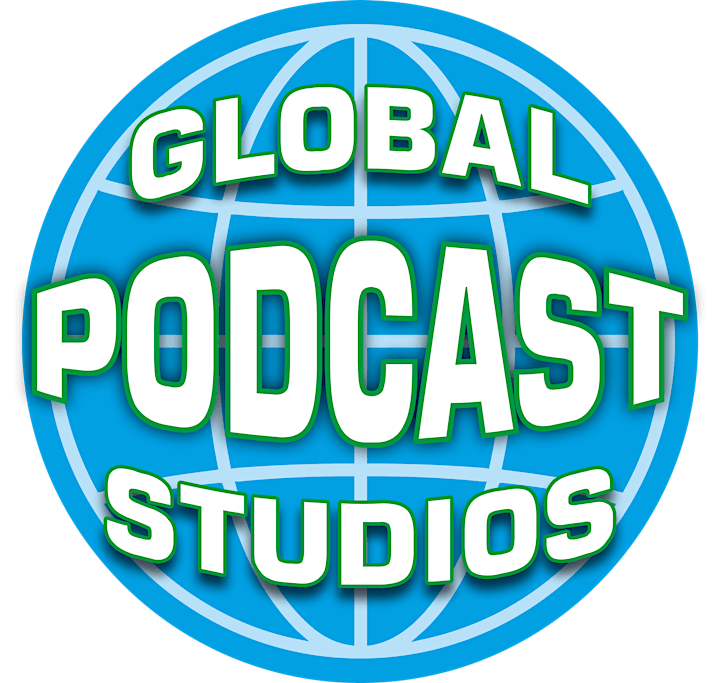 Atlanta Podcast Event Venue!