Monthly Linqto Learn - Investment Opportunities In This "New Space"
About this event
This Month's Topic:
Space tech is a hot ticket - a lot of celebrity frenzy has finally placed space on the investment map. But in fact, in quieter quarters, the core nature of the space industry has been evolving for some time and the increased privatization of space activities has brought about a new generation of space companies that's attracted several billion USD worth of investment. Thanks to a plethora of technological changes such as the miniaturization of components and cheaper processing power, you can expect many new applications both emerging in actual space and here on earth. Space can touch many different aspects of the economy; from agriculture, to shipping, to communications, tracking, logistics, pharmaceuticals. The list goes on. But it's here that most people will find the business opportunity.
In this Linqto Learn, Victor Aguero will talk to us about two opportunity buckets:
1.) Opportunities that bring value to a terrestrial economy by leveraging some aspect of space.
2.) Opportunities that bring value by being in space, which may or may not have a connection to terrestrial economy.
This Month's Guest Speaker: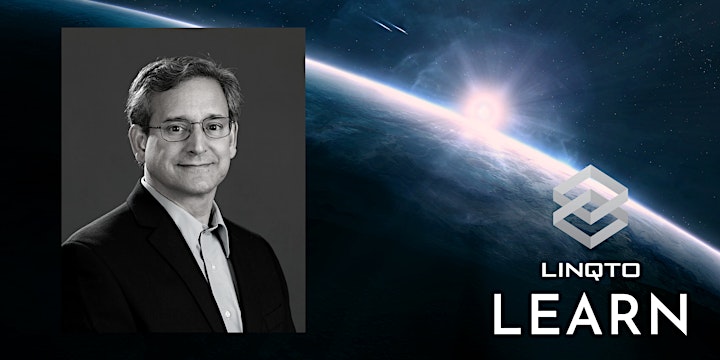 Speaker Background:
Research | Engineering | Technology
Dr. Victor Aguero is the co-founder and Chief Technology Officer of Cambrian Works, an innovative Silicon Valley venture focused on commercial business opportunities in space technology and infrastructure. Before founding Cambrian Works, Victor was a senior researcher and principal investigator at SRI International in Menlo Park, California. For over two decades at SRI, his primary research projects included space systems and advanced technology related to small satellites, satellite constellations, and space missions across a broad array of applications.
Victor's most recent work has centered upon communications and networking architectures for Low Earth Orbit (LEO) constellations, new technology applications in space, and architectures for robotic space capability, cluster operations, and coordinated multi-spacecraft missions.
Dr. Aguero holds Ph.D. and M.S. degrees in Aeronautics and Astronautics, Electrical Engineering, and Physics from Stanford and MIT.
"Catalyst for Clients"
The mission of Cambrian Works is simple, to "accelerate the economic expansion into the solar system."
To do this, they will:
Create infrastructure for a thriving space economy
Transition from space exploration to regular space operations
Focus on economical, technical, legal, and political factors to enable this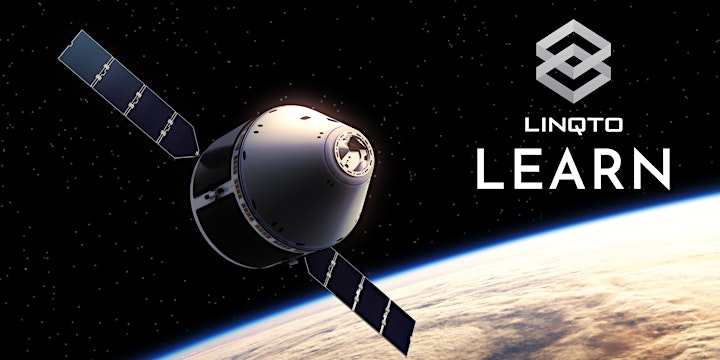 About Linqto Learn:
Join a Community of Investors:
Linqto Learn is a series of educational events designed to keep our community of accredited investors up-to-date with new opportunities, trends, and the information you need to guide you through your financial journey.
Discover New Asset Classes:
We know that learning about new asset classes helps investors diversify their portfolios. Linqto Learn challenges the status quo by engaging speakers who push the margins and use technology and creativity to support investor relationships while introducing emerging asset classes.
Gain New Financial Opportunities:
From the gaming industry and digital assets at large to venture capital and modern e-commerce platforms, Linqto Learn offers the most comprehensive approach to support financial opportunities, and it all begins with education. These sessions are intimate with a maximum of 100 attendees and occur twice a month. Become a Linqto user and join the conversation!
Organizer of Linqto Learn: November - Investment Opportunities In This "New Space"
Linqto is doing for unicorns what Coinbase did for crypto and Robinhood did for public securities. We do this by shrinking the time and costs of a currently manual process using technology and by pre-packaging product so it is immediately available to the investor.
One must validate accredited investor status to purchase unregistered securities. Of the 45+ million people that qualify for accredited investor status globally, only 2% are invested in private securities.
Linqto is democratizing the sale of unicorn shares by opening the market to the other 44M+ accredited investors. Using advanced technology and sophisticated product packaging, Linqto can offer private equity in the most popular private companies in an attractive, affordable and secure process on their mobile phones.