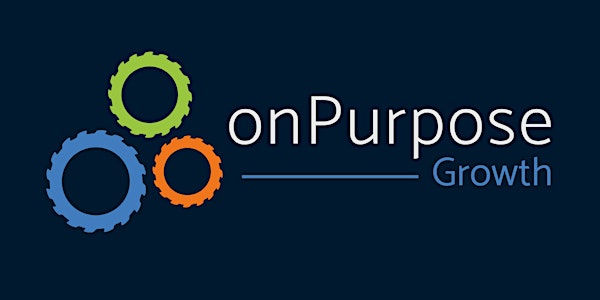 LinkedIn Navigator Masterclass - Actions You Can Take to Find and Add Clients
When and where
Location
Naperville Business Lounge 105 Jackson Avenue #Ste 4 Naperville, IL 60540
Description
In this interactive workshop, you and fellow business owners will learn:
- How to build a top target list using Linkedin Navigator
- What this can be used for, including Prospecting and Email campaigns
- Simple, effective ways to message people on Linkedin without coming off as "sales-ey"
- 3 Key Pieces of Strategy to book yourself solid

More about this Event
Linkedin Navigator is a very powerful prospecting tool. You can get to decision makers very quickly, start conversations with your ideal prospects, and set up face-to-face meetings to add more clients to your book of business.

We are going to login to Linkedin Navigator with you, and show you step-by-step how to get a lot more than your money's worth out of Linkedin Navigator.
If you have ever wondered which companies you should be targeting, who you should be talking to or working with, or if you simply don't have enough current clients and you want to do something about it, then this workshop is probably for you.
Who will be There
Our workshops are for the SMB business community. We typically see business owners, account executives, sales professionals, and entrepreneurs come to our events. Although the primary purpose of this event isn't networking, you will of course meet other professionals like yourself.

The Event Details / FAQs
Location: 105 W Jackson, Ste 4, Naperville, IL 60540
- Can I bring friends/coworkers/colleagues? Yes, please do!
- How much does it cost? Very expensive... $0 (yes, it's free)

- What's the catch? Uhh..we don't think there is one. We will of course try and sell you a timeshare (just kidding, of course). We do these events to help fellow professionals in the community grow their revenue, and we have a mission of doing that for 200+ people every single year. That's why we do these community events.

- Do I need to have Linkedin Premium to attend? No. We will be showing you all of the steps on a screen all of us can see using one of our accounts.

- Does this stuff really work? - Yes, it has worked really well for us and our clients. When part of an overall growth strategy, we've seen companies of 5 people or fewer go from $100K / year in business to $500K+ / year, all by cultivating new contacts and therefore new opportunities using Linkedin. In the way the phone used to be worth its weight in gold many times over, Linkedin has become one of the best places to start conversations with your prospects!
- Can I share this event with others in my network? Yes, please do!
- You didn't answer my question. Can I contact you directly? Yes, of course. You can contact us directly via email at letstalk@onpurposegrowth.com
Thank you, and we look forward to seeing you there!!