LINEAR/ FUNCTION, a fully immersive experience including film, live dance, and photography slices through themes of social constructs.
About this event
Houston Premiere
September 17, 2021 doors @ 7:30pm
Ronin Art House 2
1315 Sterrett St. Houston77002
VIRTUA New Orleans Premiere
LIVE @7:30pm
After having gone many months with performance venues closed, we are ecstatic to kick off the Houston dance season with an intimate in person performance that has been carefully designed to be an emotionally and visually connected experience.
Kayla Collymore & Donna Crump will take the audience through deconstruction and transitory rebuilding as they also examine how the linear function relates to everyday life; exploring the male and female energies along the way, LINEAR/ FUNCTION will deconstruct the hidden internal assumptions that society so loudly screams.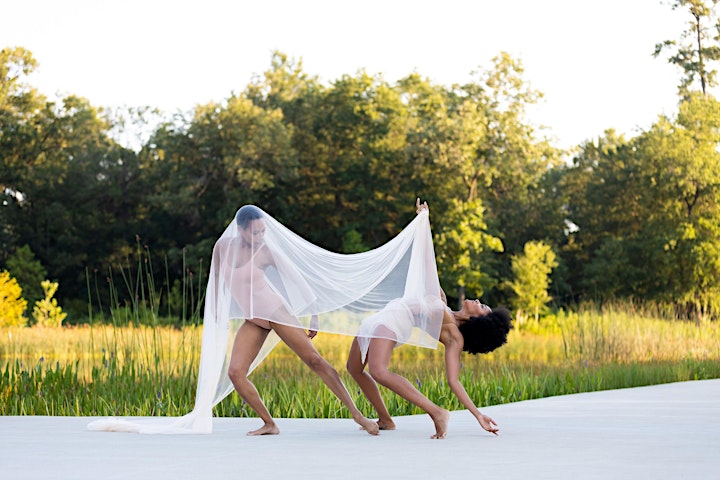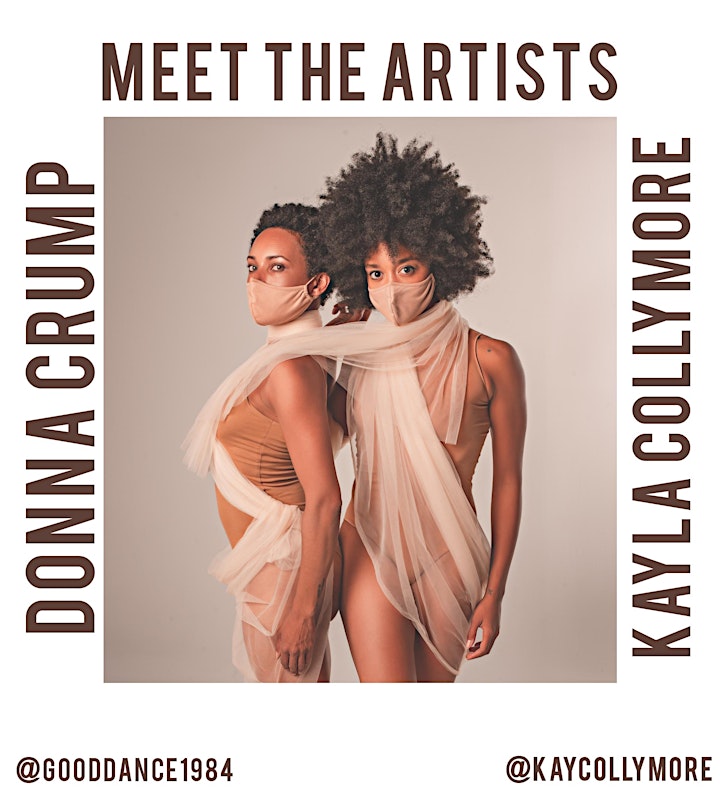 Donna Crump is an award-winning choreographer, actress, and native New Orleanian. She holds a BFA in Dance from Tulane University and has also studied and created work in New York, South Africa, and in Brazil with the country's premier dance company Grupo Corpo. She is a two- time recipient of the Tribute to the Classical Arts Awards for Best Choreography and Outstanding New Work. In 2019, Crump starred in the film "America'' by Garrett Bradley which premiered at the Sundance Film Festival, Contemporary Arts Museum Houston (CAMH), The New Orleans Museum of Art, and the Museum of Modern Art in New York. Most recently Donna appears on the front cover of Southwest Contemporary Magazine- Inhale/Exhale Volume 3. She currently an artistic director, movement architect, and performing artist based in "Cozmic Universe"
Kayla Collymore a New Jersey native, graduated with a BFA in dance from Mason Gross School of the Arts at Rutgers University. Kayla has performed with several dance companies including METdance Company, Hou Ying Dance Theater (Beijing, China), Brian Brooks Moving Company and Stephen Petronio Company. While living in Beijing, she founded the dance department at Limai International English School. She is an alumna of The School at Jacob's Pillow and was voted 2017's Top 25 to Watch by Dance Magazine. Prior to the pandemic Kayla completed an 18 month international tour with Matthew Bourne's Swan Lake. She is currently based in Houston, Texas as a freelance performer, dance educator, yoga instructor, movement designer, and filmmaker.