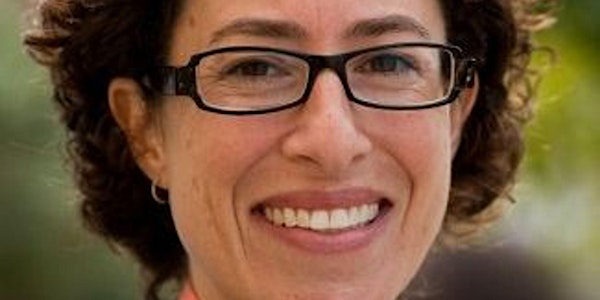 Lilie Lecture: Airbnb: Taking Responsibility, Tech as a Global Citizen
Location
Liu Idea Lab for Innovation and Entrepreneurship
6100 Main Street
Cambridge Office Building, Suite 130
Houston, TX 77005
Description
Join us for a lecture from Laura Spanjian, the senior public policy director for Airbnb for the US West. She will be speaking on Airbnb's responsibilities as a global citizen.
Laura Spanjian is the senior public policy director for Airbnb for the US West. Doing business in 191 countries and 81,000 cities, with almost five million listings, Airbnb is quickly becoming one of the largest online travel platforms in the world. Spanjian has over twenty years of policy and legislative experience working with city, state and federal governments, with expertise in environmental policy and sustainability.
For Airbnb, Spanjian works with cities and states to craft new policies that create smart regulations for the emerging short term rental and online travel business. Spanjian also coordinates Airbnb's sustainability efforts, working on greening Airbnb's operations as well as forming partnerships that foster Airbnb's sustainability goals.
Spanjian joined Airbnb in 2015 from the City of Houston Mayor's Office, where she was the chief sustainability officer for Mayor Annise Parker. During her six-year tenure, she created innovative programs and policies that have transformed and improved the quality of life in Houston.
She was responsible for the launch and/or passage of many initiatives, including energy efficiency programs, leading the City's LED streetlight conversion program; renewable energy projects, positioning Houston as the largest municipal purchaser of renewable energy in the nation; Houston Bike Share and other bike initiatives and policies; Houston Drives Electric and anti-idling policies; waste diversion initiatives and the city e-cycling program; City Gardens and Farmers Market initiatives; Urban Grows; and Go Healthy Houston; among others.
In addition to working for Mayor Annise Parker, her career includes roles as Assistant General Manager at the San Francisco Public Utilities Commission, where she managed four divisions, including sustainability planning and legislative affairs; and Government Affairs Director at the San Francisco Municipal Transportation Agency. She has two BA degrees from the University of California, Los Angeles (UCLA) and a Master's degree from Stanford University. Spanjian and her partner, Susan Christian, have two young boys, Eli and Ethan.