Description
Join Dr. Stephanie E. Vasko for a talk on the history of e-textiles/wearable electronics and an interactive e-textile workshop where you will take home a functioning soft circuit!
In this workshop, you have your choice of creating an e-textiles project with either battery-powered LEDs or a twinkling e-textile project with battery-powered LEDs you'll connect to an already programmed microcontroller. This workshop will be capped at seven participants, so please sign up early. Ages 12+ welcome, sewing experience encouraged, experience with circuits recommended for twinkling project.
About Dr. Vasko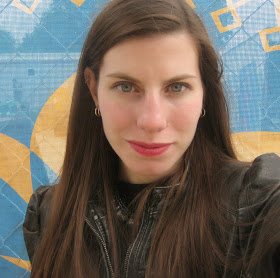 Dr. Vasko is currently a research associate and the program manager for The Toolbox Dialogue Initiative at Michigan State University. She is also an American Association for the Advancement of Science (AAAS) Community Engagement Fellow for 2017. Her current personal research focuses on the intersection of the histories of innovation in chemistry and design. Follow her on Twitter: @stephanievasko
About The Runway

The Runway, Michigan's Premier Fashion Incubator, is an exciting economic development initiative in downtown Lansing, Michigan, in the former historic Knapp's Department Store. This project is the first of its kind in the State of Michigan, serving as a hub for emerging fashion talent. The Runway's primary goal is to support evolving fashion entrepreneurs in establishing and growing their business. Additionally, this project will serve as a catalyst to spur economic development and expand the fashion and apparel industry's presence in the Lansing region, state and nationwide.