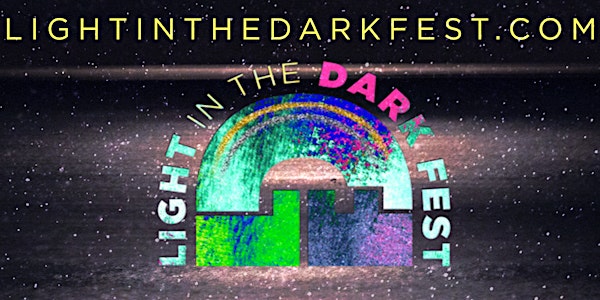 Light in the Dark Fest
Music and Arts Festival headlined by Nashville's Tristen. Also featuring Rachel Goodrich, Kaylan Arnold, Paisley Fields, Wiley Gaby, + More
By Light in the Dark Fest
Date and time
Saturday, January 28 · 1:30 - 6:30pm EST
Location
Craft Beer Cellar 2301 Northeast 26th Street Fort Lauderdale, FL 33305
About this event
Light in the Dark Fest 2023 is headlined by Nashville's Tristen. Tristen has collaborated with artists like Vanessa Carlton (she co-wrote Carlton's latest album Love is an Art) and Jenny Lewis (playing in the Voyager touring band). She has opened to critical acclaim for artists ranging from Robyn Hitchcock to Television. Her music has been featured on television shows such as The Office and Sex & Drugs & Rock & Roll.
Her 2011 debut Charlatans at the Garden Gate earned her praise as "Nashville's best-kept secret" (The Boston Globe) and was recorded at Battletapes in Nashville; while 2013's CAVES, a collaboration with Stephen Hague, recast her as a "synth pop siren" (SPIN). Recorded at home, her 2017 album, Sneaker Waves, was praised for its "Nilsson-worthy power balladry" (Rolling Stone).
Her most recent album, Aquatic Flowers finds Tristen further honing her deft ability to craft "hooky arrangements that tickle the ear and won't leave your brain alone" (NPR). Her own interest in examining the human psyche runs like a current through each track, as if your therapist could distill complex emotions through pop melodies and an electric guitar.
"We have very limited power outside of ourselves, but there's so much power that you have inwardly. There's a psychological revolution that needs to happen within us," Tristen says. With Aquatic Flowers, Tristen crafts an album that confronts the problems that currently plague us while keeping her attention optimistically fixed on the stories of love that have the power to save us.