Life's Subtlest Forms: The Elements in Jainism
Actions and Detail Panel
Life's Subtlest Forms: The Elements in Jainism
Mon, March 27, 2017, 7:00 PM – 9:00 PM EDT
Event Information
Location
Florida International University CBC 232
11200 SW 8th St
Miami, FL 33199
Description
Seventh Annual Mahavir Jayanti Lecture
Life's Subtlest Forms: The Elements in Jainism
Lecture by Dr. Kristi L. Wiley, UC Berkeley
Monday, March 27, 2017 | 7 PM | FIU Modesto A. Maidique Campus | CBC 232


Jains assert that the classical elements—earth, water, fire, and air—are beings endowed with souls. Discussions regarding the various forms of life inhabiting the universe are found in the earliest texts of the tradition. In Jainism, understanding the world of the living and non-living is necessary in order to avoid harm (himsa) to other living beings and to live in a manner that is conducive to attaining liberation (moksha) from the cycle of rebirth. It is possible for us, as ordinary human beings, to understand from observation that numerous types multi-sensed beings are living creatures and to recognize that many types of plants are living. However, we cannot ascertain that the more minute and primitive forms of life are, in fact, sentient beings which are aware of their surroundings through the single sense of touch. Thus, their existence must be accepted as a matter of faith. Various teachings regarding the four element-bodied beings, as well as the minutest form of vegetable life called nigoda, including their similarities and their differences, will be explored in this lecture by one of the leading scholars of Jain philosophy.

Dr. Kristi L. Wiley received her Ph.D. in South Asian Studies from the University of California at Berkeley. Her dissertation was on the aghātiyā karmas and the processes associated with death, rebirth, and embodiment in Jainism. She has been a lecturer in the Department of South and Southeast Asian Studies at the University of California at Berkeley for a number of years, where she has taught Sanskrit and courses on Indian Religions, including Hinduism and Religion in Early India (Hinduism, Buddhism, and Jainism), as well as Religion and Ecology. Dr. Wiley has written a number of articles that focus on various aspects of Jain karma theory. She is the author of the Historical Dictionary of Jainism (Scarecrow Press, 2004), republished as The A to Z of Jainism. She is also an associate editor for Brill's Encyclopedia of Jainism (forthcoming in 2018.)

Please join us after the lecture for a traditional Indian vegetarian dinner.

This event is free and open to the public. For more information, please call 305-348-7266.

Co-sponsored by the Bhagwan Mahavir Program in Jain Studies and Jain Education and Research Foundation.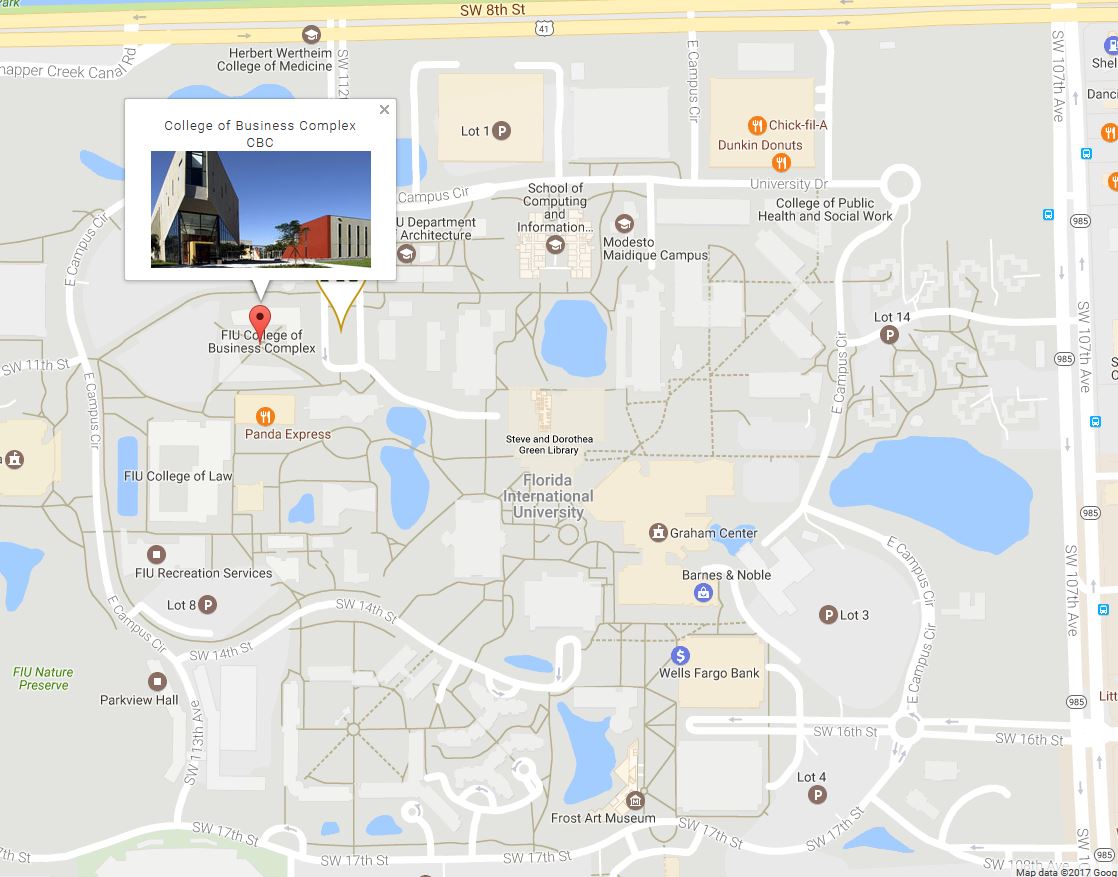 Date and Time
Location
Florida International University CBC 232
11200 SW 8th St
Miami, FL 33199