LIDNUG & Scott Guthrie - Open Q&A

Tuesday, August 4, 2015 from 10:00 AM to 11:30 AM (PDT)
Event Details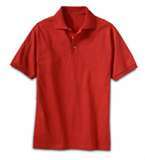 Link to join webinar: https://www.livemeeting.com/cc/usergroups/join?id=CMK3DR&role=attend&pw=bHz%22%21-8GM

Scott Guthrie, Microsoft Corporate VP, has been coming back to LIDNUGs members each quarter for the past couple of years and it's been one of the best sessions to get answers directly from The Gu himself.
In this session Scott answers questions on technical solutions, advices on implementations and draws comparisons between methodologies - all in the span of 90 minutes where his sole focus is to answer whatever question that comes in from the attendees. Its him, isnt?
My name is Scott Guthrie, and I am a Corporate Vice President in the Microsoft Server and Tools Business. I run a development team that works on the following products/technologies:
Windows Azure

ASP.NET

Entity Framework

WCF

WF

IIS

Service Bus

Cache

BizTalk

Visual Studio

Tools for Web, Web Services and Workflow
Organizer
All events organised by LIDNUG are online
Linked .Net Users Group.. 
The official INETA Linked .NET Group! (LIDNUG)
This group is meant to be for professionals using or interested in the Microsoft .NET technologies
Professionals that are using or interested in the Microsoft .NET technologies and the C# language in particular.

The group is for developers, architects, designers (Silverlight), managers, consultants, Visual Studio software engineers, QA and Program Managers and anyone else who is interested.
LIDNUG Home:
http://www.linkedin.com/groups?gid=43315
Unofficial LIDNUG Home:
http://www.lidnug.org
Event Recording Archives:
http://www.youtube.com/lidnug
All of LIDNUG's events are held online.