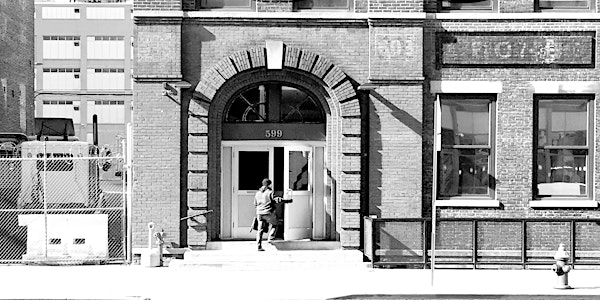 Libraries in the Context of Capitalism
When and where
Location
METRO Library Council 599 11th Avenue 8th Floor New York, NY 10036
Refund Policy
Refunds up to 7 days before event
Description
What does it mean for libraries, archives, and museums to serve the public interest in a cultural environment in which profit is all-important? What pressures do we face in a money-driven world, on an institutional level and as individuals?
In 2018, METRO will host a series of symposia to discuss pressing issues in our field, starting with a day-and-a-half long conversation on Libraries in the Context of Capitalism. Taking place at METRO on Thursday, February 1 and Friday, February 2, this event seeks to unpack the tensions that exist for libraries and archives as cost centers in a neoliberal economic climate.

Thursday, February 1
2:00 p.m. - 3:00 p.m. : Keynote and Q & A
This is Why We CAN Have Nice Things: The radical promise of libraries, presented by Barbara Fister
3:00 p.m. - 3:15 p.m. : Break
3:15 p.m. - 4:00 p.m.: Operating in Context
How Income Inequality Affects Where Libraries, Museums, and Arts Organizations are Located, presented by Miriam Musco, Ed.D.
John Kenneth Galbraith's 1979 Commandments to Librarians: Still Relevant?, presented by Jonathan Cope, The College of Staten Island, CUNY
4:00 p.m. - 4:15 p.m.: Break
4:15 p.m. - 5:00 p.m. : Tales from the Trenches
Applying not-for-profit philosophies in a for-profit school, presented by Jill Goldstein (@JillGoldstein6)
For-Profit Research: Reference Work in an Art Gallery, presented by Arielle Cohen, Gagosian Gallery
Using the Library to Empower Diverse Community College Students, presented by Carrie Salazar
5:00 p.m. - 7:00 p.m.: Happy Hour
Snacks and beverages provided by METRO


Friday, February 2
10:00 a.m. - 11:15 a.m. : Neoliberalism in the Academy
Ending the Neoliberal Nightmare: How Library Publishing Cooperatives can Revolutionize Scholarly Communication, presented by Dave Ghamandi, University of Virginia
Reproducing and Resisting Capitalism through Information Literacy, panel discussion with:

Eamon Tewell, Long Island University Brooklyn
Nora Almeida, New York City College of Technology
Lisa Janicke Hinchliffe, University of Illinois at Urbana-Champaign
Romel Espinel, Stevens Institute of Technology
11:15 a.m. - 11:30 a.m. : Break
11:30 a.m. - 12:45 p.m. : Labor & Its Discontents
Friction in the (Unpaid Internship) Machine: An Organizing Brainstorm, presented by Jeanne Swadosh, dues-paying member of the Archivists Round Table of Metropolitan New York
Reproducing Contingency: Grant-funded labor in digital libraries, panel discussion with:

Sandy Rodriguez, University of Missouri-Kansas City
Amy Wickner, University of Maryland
Ruth Kitchin Tillman, Penn State University
12:45 p.m. - 2:00 p.m. : Lunch : Off-site
2:00 p.m. - 3:00 p.m. : Values & Power
Rethinking Value in Academic Libraries, presented by Roxanne Shirazi, The Graduate Center, CUNY
Organizing for Opposition: How to Build Power to Contest Power, presented by Emily Drabinski, Long Island University, Brooklyn
3:00 p.m. - 3:15 p.m.: Break
3:15 p.m. - 4:00 p.m. : Speculative Design Session: The Future From Here
4:00 p.m. - 4:15 p.m.: Break
4:15 p.m. - 5:00 p.m. Closing Keynote
Organizing the Library and Its Contradictions: Reproduction, Technology, and Hope, presented by Dan Greene, Postdoctoral Researcher @ The Social Media Collective