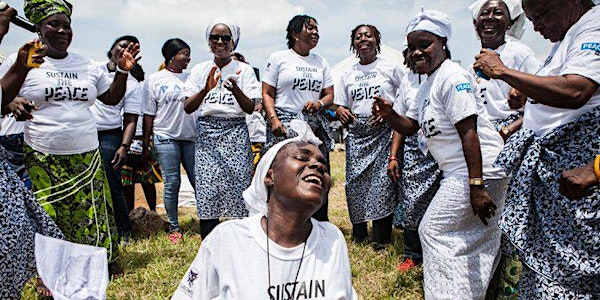 Liberia: Assessing Sustaining Peace in Practice
When and where
Location
Palais de Nations Room XI 1211 Geneva Switzerland
Description
Assessing the implementation of peacebuilding, prevention and sustaining peace in practice: Reflections from Liberia
Sustaining peace, as defined in dual UN General Assembly and Security Council resolutions (A/70/262 and S/2016/2282), is a goal and a process that considers peacebuilding within the full spectrum of the conflict cycle and involves shifting the starting point of analysis to focus on aspects of resilience in society. In January 2018, the Secretary-General released a report outlining ways in which the UN is implementing sustaining peace and proposing ways to further the process. Following this, in April 2018, the Security Council and General Assembly passed another set of resolutions supporting the continued implementation of sustaining peace. Therefore, now is a key moment to advance this process by looking at what sustaining peace means in different country contexts.
In line with this, IPI and GPPAC will host a panel looking at the implementation of the prevention and sustaining peace frameworks in Liberia to examine what innovations are taking place and what tools are being employed to prevent the outbreak of violence and sustain peace. Liberia offers a unique perspectives on these critical issues and is at a key moment in its peacebuilding process having just undergone a double transition with the closure of the 15-year peacekeeping mission, UNMIL, and a new government transitioning into power in January 2018 after peaceful elections.
This timely event will share reflections on findings from fieldwork done in Liberia, and consider what is working and not working and how to support conflict prevention and sustaining peace processes.
Moderator:
Laurie Mincelli, UN Liaison Officer, The Global Partnership for the Prevention of Armed Conflict (GPPAC)

Speakers:
Lesley Connolly, Senior Policy Analyst, The International Peace Institute
Liezelle Kumalo, Researcher, Peace Operations and Peacebuilding, The Institute for Security Studies
Francis Acquah-Aikins, JNR, Coordinator, WANEP Liaison Office, ECOWAS Commission
Focal Point for the event: Lesley Connolly, IPI Senior Policy Analyst, connolly@ipinst.org
*This event is part of Geneva Peace Week. Please note that you must also register here for Geneva Peace Week, in order to attend this event: https://reg.unog.ch/event/25892/