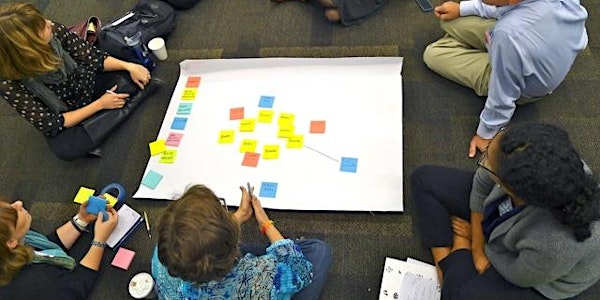 Liberating Structures: Everyday Tools to Truly Unleash Your Team
Date and time
May 15, 2018 · 8:30am - May 16, 2018 · 4:30pm CDT
Location
Native Hostel 807 East 4th St Austin, TX 78702
Refund Policy
Refunds up to 7 days before event
Description
Voltage Control and Alpinista Consulting bring you: Liberating Structures: Everyday Tools to Truly Unleash Your Team
Liberating Structures Primer May 15 + 16, 2018
8:30 am to 4:30 pm both days
Coffee, tea, and lunch will be provided each day.
~ ~ ~
The Workshop
Liberating Structures is a collection of 33+ methods used to disrupt conventional patterns in how we work together. You can use this system to untangle the most complex challenges you face. For example, Liberating Structures can be used by:
Anyone invested in creating a culture of belonging within an organization

Team leaders ready to let go of unproductive practices and invest in what really works

Organizations working to define strategic direction

Team members that feel stymied by conflict or stalled for any reason

Companies anticipating market changes and developing a strategy

Anybody wrestling an unnamed "elephant" in the room

Leaders seeking to align everyone around a common purpose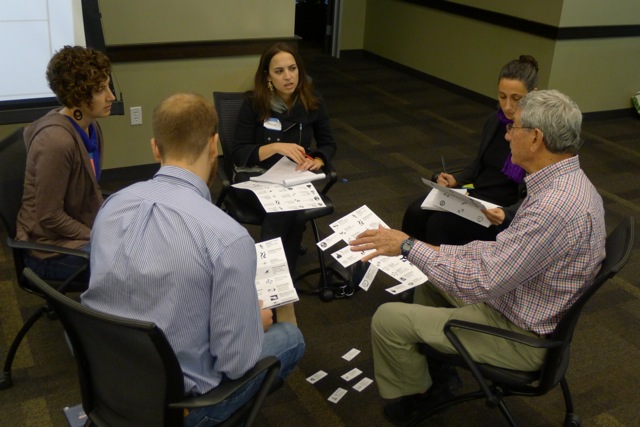 In this 2-day primer workshop, Anna, Amanda, and Douglas will share some of the most versatile and powerful tools in the repertoire, leading the group through scenarios to provide lots of hands-on experience. Participants will leave with a working knowledge of the framework, ready to apply them in your work.
During the workshop, we will focus on learning specific methods in the repertoire, how to string any methods together in a useful sequence, and the power of meaningful and engaging questions. Immersion workshops offer opportunities for broad-and-deep networking, serious play, and skill building for anyone who wants to do meaningful problem-solving, strategy, or relational development work.
Who Should Attend
Leaders in business, healthcare, education, government, and community organizations

Managers, founders, executives, educators, project managers, program directors, consultants

Teams looking for tools that can significantly expand their everyday problem-solving toolkit

Individuals curious about Liberating Structures and aren't sure where to start

Experienced or novice facilitators looking to elevate their practice
What You Will Learn
The purpose, mechanics, and facilitator tips to fifteen or more Liberating Structures

How to design compelling questions to invite participants into new ways of thinking

Simple yet powerful visual facilitation methods

Tips for facilitating the methods with groups of any size

Ways to design a string of methods to meet your goals
Workshop Leaders
Anna Jackson, MSSW, specializes in strategic development, capacity building, person-centered approaches, and participatory approaches to leading change. Liberating Structures (LS) are central to Alpinista's offerings, and Anna regularly teaches public and private workshops on the repertoire, helping organizations integrate the methods and imagine new possibilities for their work by using LS.
Amanda Bowman, LCSW, does organizational change work with public mental health organizations across Texas, routinely using Liberating Structures both in her internal leadership role and facilitation of program activities in her role as Recovery Institute Manager at Via Hope. With over a decade of experience in direct clinical and administrative leadership work, she has seen the power of collaborative, person-centered methods both as a way of working with clients/staff and as the desired outcome of the work itself.
Douglas Ferguson is the founder and president of Voltage Control, a fractional CTO consultancy specializing in innovation workshops and sustainable product development. Prior to founding Voltage Control, Douglas was CTO of Twyla, Google Ventures backed art marketplace. At Twyla Douglas conducted numerous Design Sprints including several with members of the Google Ventures Design team, authors of the book Design Sprint. Outside work, Douglas is usually patching up his modular synthesizer, playing guitar, boxing, doing pilates, or taking photographs. He is a graduate of Virginia Tech.

About the organizer