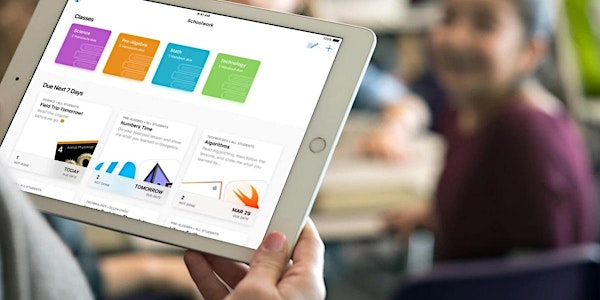 Leveraging mobile devices in the Science classroom (Online workshop)
Learn about the different ways in which smartphones and tablets can be used to support scientific inquiry and discovery.
When and where
Location
LEVEL 5 @ Riffa Views International School Al Mazrowiah Building 407, Road 4303 Block Al Mazrowiah 943 Riffa Views, Manama Bahrain
About this event
About the workshop
Developments in technology have enabled us to learn, adapt and develop our skills and knowledge in innovative ways. Mobile technology in education is being utilized increasingly day by day so we cannot ignore it for our teaching and learning because it is a part of every stage of our life. Even our students don't (want to) come to class without their smartphones and tablets. So, we need to utilize them for our students' improvement in their education life to have them be a part of 21st century world for quality employment and appropriate skills and boosting productivity and innovation.
Key Takeaways
- Leveraging mobile devices in the Science classroom
Who is this for?
- Teachers, university instructors, Schools leaders.
About the facilitator
Dr Funda Örnek is from Turkey. She works as an Associate Professor in the department of Math, Science, & ICT Ed. and the head of the department at Bahrain Teachers' College, University of Bahrain. She received her Ph.D. in Science (Physics) Education from Purdue University, West Lafayette, Indiana, USA; her Master's Degree in Science Education from University of Colorado at Denver, Colorado, USA; and her B.S. in Engineering Physics from Istanbul Technical University, Istanbul, Turkey. Dr. Funda worked in Physics Department at Purdue University (USA) and in the department of Science Education in Balikesir University (Turkey) before accepting her current position at Bahrain Teachers' College (Bahrain). She has published numerous articles in international journals and books, and she has also refereed for several international science education journals. She has been conducting workshops for private school teachers on different areas such as lesson planning and teaching strategies in Education. In addition, she has been involved in LEVEL 5 Bahrain and the TeachMeet for conducting workshops and short presentations.