Description
How do you establish a measurement plan for tracking implementation success?
Today's technology implementations are usually driven by a desire to improve efficiency or productivity but are typically measured by adoption. We build rigor, processes, and feedback loops to ensure our end users and stakeholders are bought-in and performing well in our newly created future state. While adopting change is a critical component of understanding project outcomes, it falls short of aligning original goals with end results.

No matter the size or scale of an implementation, change is a constant. While preparing our workforce and enabling the successful completion of the project is important, establishing a measurement plan for tracking success is critical. How do you justify the return on investment for the implementation? Did the end result meet the initial intent?
A review of additional measurement opportunities can help us understand how we define success, how we identify critical measures, and how we tactically employ this measurement to track our progress.

Leveraging our first conversation around leading indicators, join us as we continue this discussion of measuring change as we workshop how to identify measures of success. Which measures are the best for a project? How can we create a collection plan to obtain the right data?

Propeller Change Management Practice Director, Rachel Crocker, and Propeller Data Strategy & Analytics Lead, Kyle Crawford, will be leading the discussion.
SPEAKER BIOS: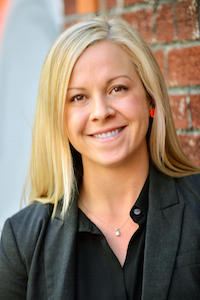 Rachel Crocker, Change Management Practice Director
Rachel has built her career around a drive to improve, learn and engage. She spent more than seven years pursuing her passion for health and social services by managing data reviews, supervising operational staff, and collaborating with hospital leadership in roles at Cardon Outreach and Huron Consulting Group. Her love of storytelling is evident in her business communications, and she's able to bring even the most formidable concepts down to earth. Rachel leads Propeller's Change Management Practice and holds an MBA from Marylhurst University and a bachelor's degree from Oregon State University.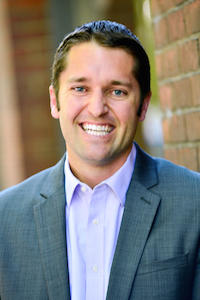 Kyle Crawford, Data & Analytics Lead
Kyle knows that the best way to lead is by example. His motivation for doing great work not only propels him forward but also inspires those around him. As an intelligence officer with the United States Marine Corps, Kyle led a platoon of 35 Marines and served as an executive officer for a company of 200 officers. He's also a data junkie, constantly gathering and analyzing the best intel to make sound decisions and take calculated risks when the odds are in his favor. Kyle holds bachelor degrees from Rensselaer Polytechnic Institute.


AGENDA:
8:30 to 9:00 Check-in, mingle, and enjoy drinks and appetizers
9:00 to 9:30 Brief presentation with examples of how best to measure change outcomes
9:30 to 10:00 Group activity using a case study
10:00 to 10:30 Q & A and more mingling
FAQ:
How can I contact the organizer with any questions?
Please email rcrocker@propellerpdx.com
Will you receive my email address?
Yes and by registering, you consent to receive emails from ACMP NorCal and from Propeller, but don't worry, you can easily unsubscribe.