Description
We get it. Being your own boss is hard. Everywhere you turn you're being told to build a website, make a logo, optimize your SEO, develop an app, create a chatbot, write a press release - the list goes on and on.
Wouldn't it be nice if there was a way to know what you really need and why?
Welcome to Fiverr's 'Leveling Up' workshop series. Here you'll learn about the skills that matter most from entrepreneurs just like you. You have the questions, and we've got the answers.
Join us Wednesday, August 14th at 6pm at Minority Business Development Agency - San Jose Bussiness Center, to discuss ways you can use technology to boost engagement with your business. You will hear from a panel of local San Jose business leaders about the different technological resources they have used to boost their communities engagement with the work they do and services they provide.
---
Speaker Bios:
Porter Wong - Business Development Consultant at Asian Inc.
Mr. Wong is consultant for US Department of Commerce MBDA (Minority Business Development Agency) Northern California Business Centers and California Governor's Office of Business and Economic Development's Small Business Technical Assistance Expansion Program. He is mentor in residence of Alley / Verizon Ventures, mentor of Plug and Play Center, the Lawrence Livermore National Laboratory Accelerator and Venture Lab of University of California. Mr. Wong is also a member of Ontario, Canada PV Caucus. Ontario, Canada PV Caucus is a working body that provides influential inputs to the government to shape solar photovoltaic governmental industry wide regulation and policy. Mr. Wong served as Chairman of IEEE Computer Society Santa Clara Valley Chapter. Prior to actively working with startups, he held c-level and senior management positions with four successful technology startups, two went IPO and two were acquired by Fortune 500 companies.
Snow Qu - CEO Linking News
Snow Qu is the CEO and founder of Linking News and US China Brand. With 7+ years of experience in the industry, Snow is an SEO and Press Release Distribution expert with proven record of moving competitive keywords to top pages of search engines for competitive industries. Snow has worked with hundreds of online businesses and generated millions in revenue for clients from startup companies to large enterprises. Snow also developed very powerful SEO strategies and trained thousands of entrepreneurs, startups, businesses, and digital marketing agencies in the past 7 years. Professional Fiverr Doer
Roger W. Washington, M.D.
Private Family Physician Entrepreneur and Author of Lack of Sufficient Sleep Matters: Decoding the Root Cause of Your Illness. Dr. Washington will be sharing Part 2 how to Wake Up Your Business Skills a description of the A.C.C.E.L.E.R.A.T.E.D experience, a model that illustrates how the entrepreneur's robust expenditure of mental and physical energy with too little sleep ultimately affects their health and their business
Numbiya Aziz
A skilled men's health specialist, a certified massage specialist, and is an expert in the areas of holistic stretch therapy for total body mobility.
Monza Lui
Founder Upbeet.IO
Partners: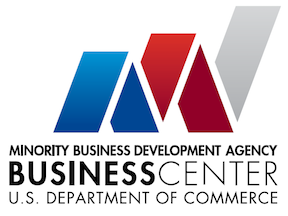 SAN JOSE BUSINESS CENTER