Join NYU Journalism prof Suketu Mehta & NY Times reporter Jason DeParle for an eye-opening discussion on migration & immigration.
About this event
This event is free and open to the public. Please RSVP here.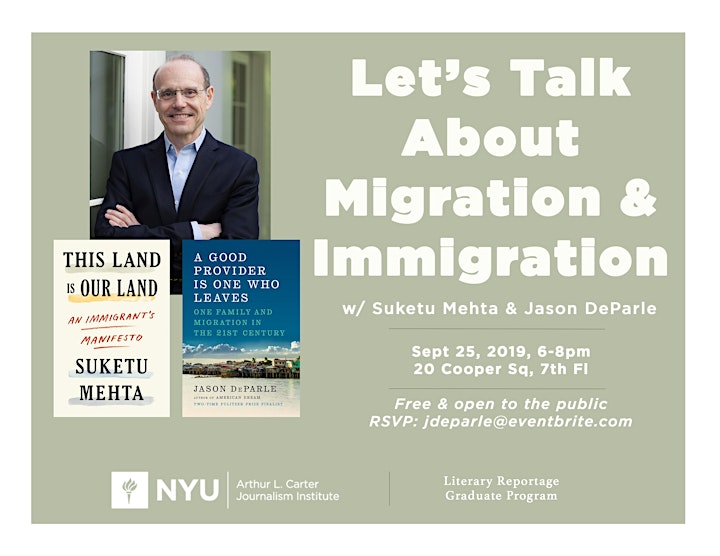 Organizer of Let's Talk About Migration & Immigration
At New York University, we believe that journalism has a serious public mission, and can make a difference in the world. We want to educate those who agree. Opportunities abound in the media world, but the opportunity to do compelling work that informs, engages, and matters to the societies in which we live—this is what drives our faculty, motivates our students, and shapes our basic approach.