Description
How do our boundaries influence our creative and personal lives? And how do our inner worlds—our trauma, our families, our cultural identity—shape the space we create?
Anxy is an award-winning mental health magazine that explores personal narratives through an artful and creative lens. Anxy No. 3, The Boundaries Issue, looks at the relationship between our inner worlds and the lines we draw.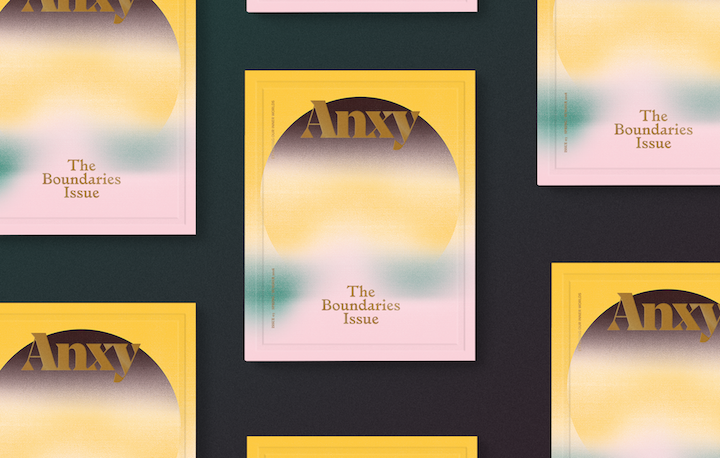 Join us in celebrating the release of our third issue with a night of mingling, delicious snacks, and intimate conversation with Anxy founder, Indhira Rojas, and Anxy contributors Aundre Larrow, Bijan Stephen, Dayna Evans, and Melody Wilding.

We'll talk about the personal stories that shape our boundaries, and how we can use art to visually interpret our relationship to personal space in ways that words alone cannot. Hear stories about going outside our comfort zones, the challenges of setting boundaries in our own creative practice, and the personal reactions we had when diving into this topic for The Boundaries Issue. We hope to see you there!

Generously hosted by Blender Workspace, with snacks and beverages provided by our partner Maglia Rosa.

Moderator
Indhira Rojas
Founder of Anxy and creative director and principal at Anagraph. For over a decade, Indhira has worked in the intersection of branding, editorial, and interaction design for The Bold Italic, Modern Farmer, Atlas Obscura and Medium.
Panelists
Aundre Larrow
Brooklyn-based portrait photographer and Adobe Creative Resident.
Bijan Stephen
Culture reporter at The Verge and a music critic at The Nation. Previously he's worked as a correspondent on Vice News Tonight on HBO, and as an editor at The New Republic. His work has appeared in The New Yorker, The New York Times, and elsewhere.
Dayna Evans
Writer living in New York City. Dayna has written for Eater, the New York Times, New York Magazine, GQ, The New Yorker online, Jezebel, Pitchfork, and a number of other publications.


Melody Wilding
Coach, professor, and writer who helps high-achievers manage the emotional aspects of their careers. Melody is a licensed social worker and teaches Human Behavior at Hunter College in New York City.