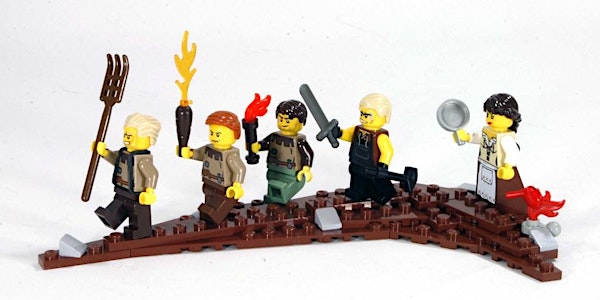 Let's Remote Mob Program Together on RefactorFirst!
Want to try out Remote Mob Programming and make it a meaningful experience? We'll pick an issue and start coding at 7:05 PM sharp!
About this event
Have you wanted to try out remote mob programming but haven't had the opportunity? Want to contribute to an open source project? Now's your chance! We'll take turns sharing screens and coding as we go!
I'll go over and we'll follow rules outlined in https://www.remotemobprogramming.org and take 10 minute turns driving as we implement a feature for RefactorFirst that we all agree on to keep it fun and fair.
Have an idea for a feature we could implement in about 1.5 hours? Add it to the RefactorFirst issue list!
A few ideas for features we could implement:
Upgrade to analyze Java 17 projects
Generate CSV data for each tag on a branch
Use JUnit 5 instead of JUnit 4
Yours!
Get ready!
git clone https://github.com/jimbethancourt/RefactorFirst.git
git checkout hjug-mob
What do you get when you combine a seed accelerator competition, tech tradeshow, a startup conference, and a raucous networking event?
You get CodeLaunch!
CodeLaunch sponsors and partners put thousands of dollars in professional seed services behind the winners of its national seed accelerator competition. CodeLaunch has become a unique and critical amenity to pre-MVP startups.
At the core of CodeLaunch is an annual seed accelerator competition between individuals and groups who have software technology startup ideas.
Thank you to our Door Prize Sponsors!
AgileLearner.com - 1 year subscription
Hello2Morrow.com - 1 year SonarGraph license
JetBrains.com - 1 year IntelliJ Ultimate license
Structure101.com - 1 year Structure 101 IDE plugin license
Webucator.com - voucher for one online self-paced course.