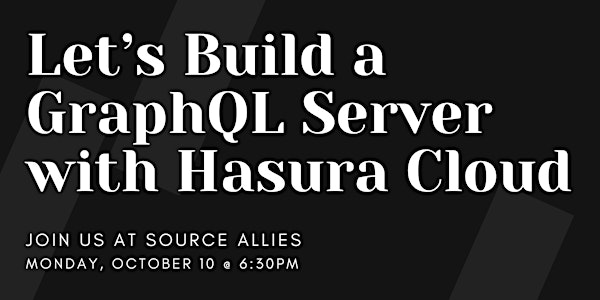 Let's Build a GraphQL Server with Hasura Cloud
Join us while we go over how to build a GraphQL server with Hasura Cloud.
When and where
Location
4501 NW Urbandale Dr 4501 Northwest Urbandale Drive Urbandale, IA 50322
About this event
In this dojo will build together with Hasura. We will use Hasura to make a real-time GraphQL API with Queries, Mutations, and Subscriptions with data from a Postgres database. We'll end with a preview of other Hasura features such as Authorization and Event triggers for more complex business logic.
The tutorial we will use to guide us through this event can be found on the Hasura website. The dojo will be led by Michael Leners and the rest of the dsmJS/Web Geeks organizers.
Food and beverage will be provided by Source Allies, the hosts of the event.