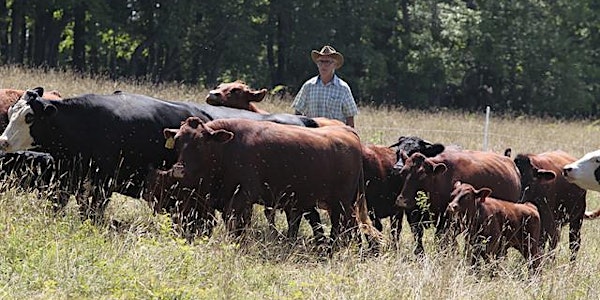 Lessons We Can Learn From The Pasture
Location
The Heron - Farm & Event Center
2361 Wait Corners Road
Sherman, NY 14781
Refund policy
Refunds up to 7 days before event
Sales Have Ended
Ticket sales have ended
Thank you for your registration. Looking forward to learning with you on the farm!
Description

GRASS-FED WORKSHOP AND PASTURE WALK
"Lessons we can Learn from the Pasture"
Mark your calendar and plan to join us on Wednesday and Thursday, September 12 and 13th, 2018 at Green Heron Growers farm in Sherman, NY, for our Grass-fed Workshop and Pasture Walk sponsored by Agri-Dynamics and Kitchen Table Consultants.
Joining us will be renowned pasture consultant Sarah Flack, Dr. Silvia Abel-Caines, Ruminant Nutritionist for Organic Valley/CROPP, Steve Gabriel with the Finger Lakes Permaculture Institute and Jonathan Zeiset, Zeiset Ag Consulting. This event will be an in-depth look at pasture forages and how to create diversity in your pasture while supplying your animals with the proper nutrition for increased weight gains in beef and increasing milk components in your milk. Our emphasis will be on building high quality, low cost forages, increasing the diversity in the forage selection and building the microbial population in your soils. We also plan to look at ways to improving your net income by utilizing all of your pasture resources including the use of "silvo-pasture" woodland grazing.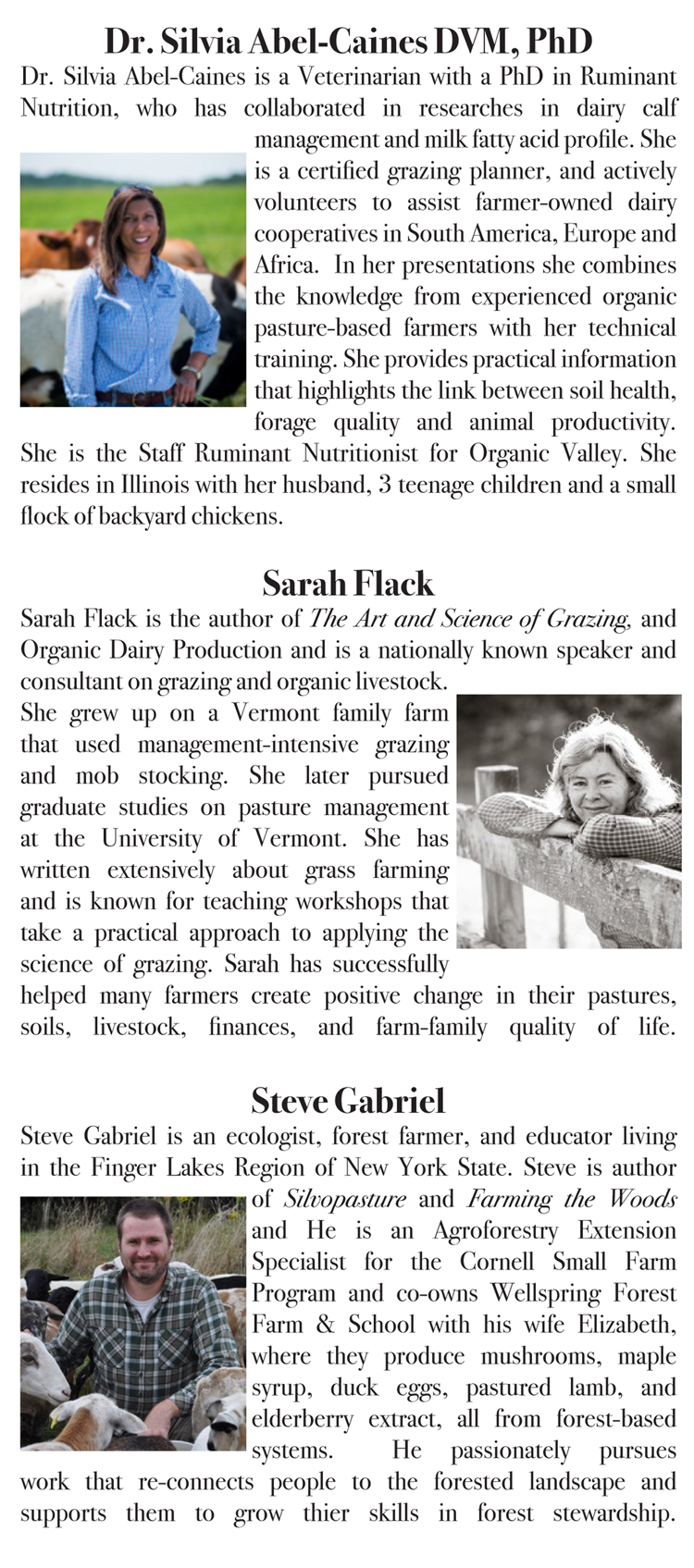 Our workshops will consists of a series of lectures, pasture walks and observations of pasture trials with microbial and mycorrhizae inoculation and forage diversity. While feeding the mind with information to improve your farm operation, you will also be fed farm raised organic foods prepared by on-farm Green Heron Growers kitchen staff. The Heron facilities offer patrons the opportunity to camp in our spacious 300 plus acres of woodlands or open meadow camper friendly areas.
Schedule


Day One: September 12th
7:30-8:30am: Breakfast
8:30-9:00am: Steve Rockcastle - The Soil is Alive
There will be a review of soil biology and its relationship to foragequality and animal health. This will be a broad overview to set the tone for the day, as far as what to expect.
9:00-10:00am: Sarah Flack - Session #1 Pastures from the Plants Perspective
Successful grazing systems are based on meeting the needs of the plants, soils and livestock. This session will look at perennial pasture plant anatomy and physiology so we can understand how grazing can either improve or damage plant health.
10:15-11:15: Dr. Silvia Abel Caines - Can 100% Grass Diet Meet the Nutritional Requirements of Lactating Dairy Cows? The Link between Soil Health, Forage Quality and Animal Productivity
A review of the nutrient demands of cows on passture and the impact of forage quality in maintaining health and productivity. Understanding the unique nutritional challenges of 100% grass-fed Dairy Cows at different stages of lactation is essential to make timely management decisions.
11:30-1:00pm: Pasture Walk
Observe grazing techniques, multi species seedings on pasture and microbe and liquid fertilizer spray trials effect on pasture growth.
1:15-2:15: Lunch
2:15-3:15: Sarah Flack - Session 2 - Strategies to Maximize Pasture Intake
This session will look at pastures ffrom the grazing animals perspective, with a focus on strategies, which can be used to increase forage intake from pasture so they can maintain better body condition, gain weight faster, make more milk and have better reproductive performance. Cows, sheep and goats can only take a certain number of bits of pasture each day, how can we make each bite count?
3:330-4:30pm: Dr. Silvia Abel-Caines - Strategies to maximize Forage Intake from Birth to 1st Lactation
A discussion on how genetics, calf management and heifer growth impact rumen development and dry matter intake. A review of how simple, successful grass-fed systems from around the country and around the world, strateqize for full-rumen fill when feeding stored feeds
6:00pm: Dinner
Evening Entertainment:
Live Music, Bonfire and a guided tour of the Shiitake Mushroom Yard.
Day 2: September 13th
7:30-8:30am: Breakfast
8:30-10:00am: Sarah Flack - Session 3 - The Graziers Tool Box - Using Livestock to Improve Pastures
Higher quality pasture makes it easier to maximize forage intake and increases the length of the grazing season. This can improve animal performance AND lower feed costs. In this session we will look at how we canuse the livestock to improve pasture quality, density and productivity.
10:30-12:00pm: Dr.Silvia Abel-Caines - Feeding Strategies for increasing Milk Solids in Cows on Pasture
An in-depth look at the role of specific nutrients in involved in milk synthesis and feeding management that results in increased butterfat and milk protein. A discussion on how essential fatty acids, amino acids, and minerals affect how cows utilize nutrients from pasture. What is missing in the soil and in the grass can impact the productivity of the cow and the nutrients present in the milk.
12:30-1:30pm: Lunch
1:30-3:00: Tour of John Bricker's Grassfed Dairy
This tour will give Sylvia and Sarah an opportunity to do dairy animal scoring and speak on grass-fed animal genetics and their relationship with grass based dairy operations.
1:30-3:00: Temple Grandin Inspired Corral
Anyone interested in chute handling procedures can observe chute operationsat Green Heron Growers, I our Temple Grandin inspired corral and loading area. This simple design allows for stress free handling practices.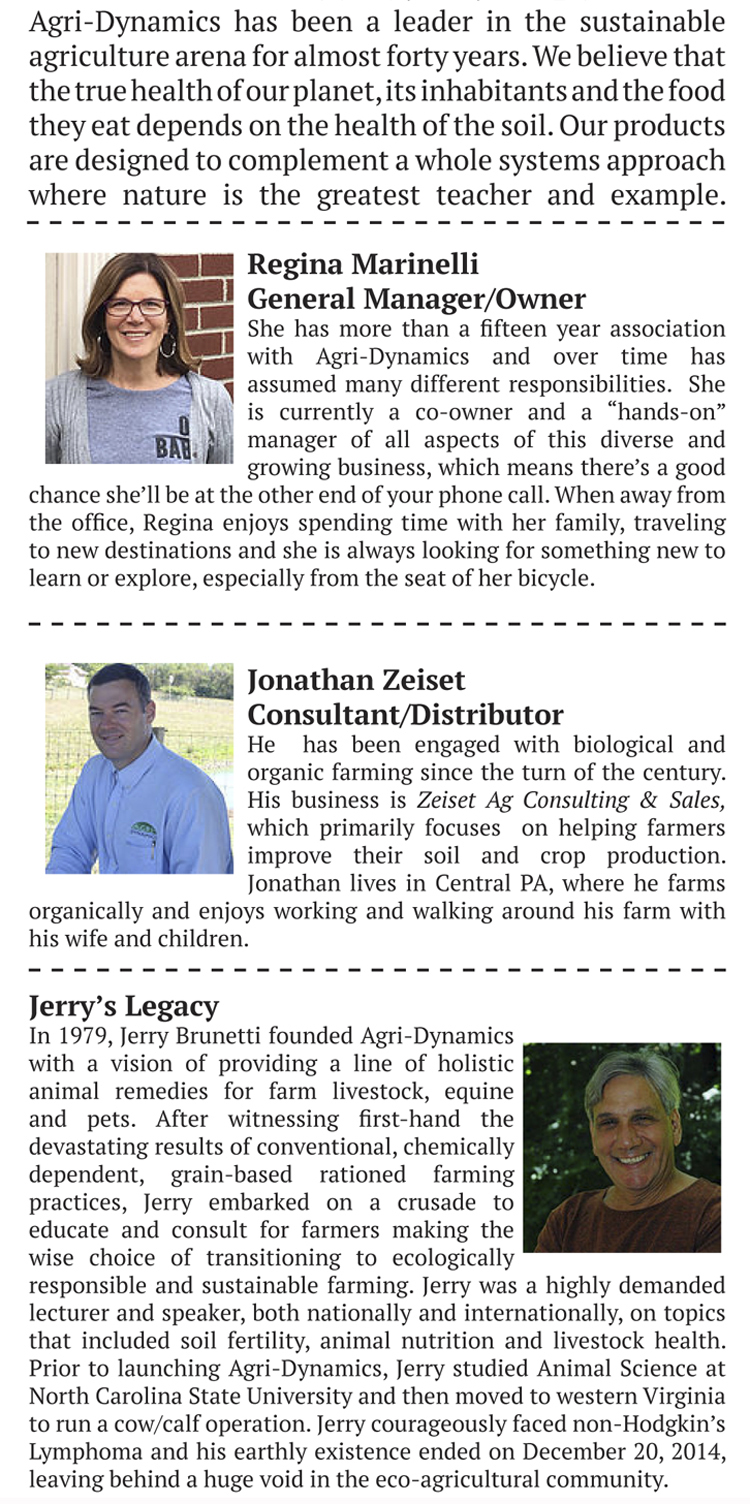 For more details on this workshop, call Steve Rockcastle at 716-720-3695.