"Lessons From The Stage" Workshop for Attorneys w Rick Cataldi, Esq. in PA
Description
Approved for 6 hours of MCLE/CLE Credit!
Date: Friday, December 9, 2016

Time: 9 a.m. – 4 p.m.

Where: TBD

Lodging:

Host: Jesse Wilson, MA – Communications and Peak Performance Expert

Guest Instructor: Rick Cataldi, Esquire

Cost: Early Bird - $399 (valid -> December 1, 2016) / Regular - $499
One dynamic game-changing day that will rock your power in the courtroom!
MCLE/CLE Approval pending!
"Jesse's work is powerful– not just simply in the way he presents, but in how he empowers the audience to 'discover the story.' Anyone, in any context, who faces the challenge of moving a group of people to action must attend Jesse's Tell The Winning Story intensives."

— Mel C. Orchard, III, Nationally recognized trial attorney and faculty member at Gerry Spence's Trial Lawyer's College, Wyoming


LESSONS FROM THE STAGE FOR LITIGATORS –
EMOTIONAL CONNECTION ROADMAP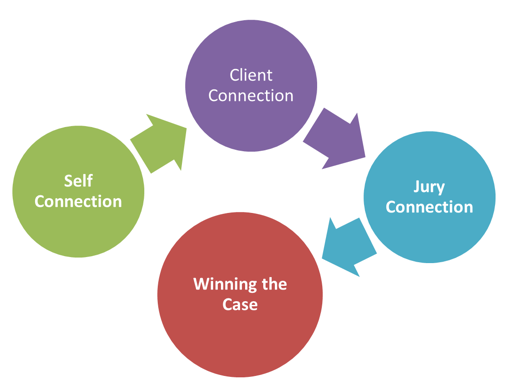 There are 3 major "Emotional Connection" steps that litigators must take to win a case:
Step 1:
To be able to emotionally connect to your client and their story, you must be able to connect emotionally to yourself. This is the weak link for most litigators: the attempt to tell an emotionally compelling story without being able to be emotionally compelling yourself.
Step 2:
To be able to connect with the jury, you must be able to emotionally connect with your client. You can never tell a compelling story to the jury if you don't connect with your client and their story.
Step 3:
You must connect with the jury, and be felt as trustworthy and believable. You must tell an emotionally compelling story to win.
OWN YOUR POWER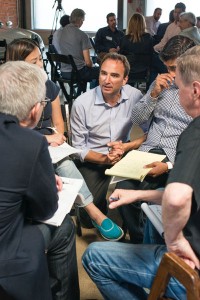 This workshop will teach participants how to discover the story of their clients that needs to be communicated to the jury, and ultimately perfect the most critical trial skill needed for a lawyer that will greatly enhance your opening and closing statement, voir dire, and direct and cross-examination. To reach the emotions of the jury, you must master your emotions first.
The true power of a story always comes from inside us, the storyteller… and the path to developing the Winning Story begins with the litigator owning their own story.
Lessons From The Stage provides the litigator the difference between telling a hidden, safe, "surface" story, and powerfully connecting to a story that goes right to the heart of the jury. The moment you stand in front of the jury, you're in a story… the question is how effective do you want that story to be?
Lessons From The Stage is a powerful, engaging, and revolutionary approach that provides the communication edge to win more cases. Jesse Wilson teaches lawyers to discover the emotional heart of a case and then construct a compelling story that the jury can believe, connect to and empathize with. To be effective in court, you and your team must be effective outside of court – you must work as a cohesive unit, communicate and collaborate with deep understanding, and understand the nuances of telling winning stories.
These are the skills that make the difference between winning and losing cases. This unique, powerful and creative hands-on experience is designed to take you and your firm to the next level.
---
Here are just a few of the skills, techniques, and strategies lawyers will be introduced to when they participate in this highly acclaimed experiential workshop:
Jesse Wilson's unique process for "using the obstacle" to your advantage in telling The Winning Story

Invaluable Anchoring Techniques to motivate the jury to action

How to command the juries attention and allow them to become the "co-authors" of The Winning Story

"Using The Fear"– transforming Stage Fright into Stage Presence

Discover timeless story structure/storytelling strategies demonstrated on the stage, screen, and TV

Identify central case strengths and weaknesses, focusing on how to successfully integrate them into the case narrative

Create a detailed story structure that organizes the case preparation and presentation

Develop a compelling case theory and persuasive themes that will reach "the heart of the jury"

Outline your strongest and most critical case story elements

Learn how to quickly assess key strengths, weaknesses and opportunities of the case

Experience the essential approach to script a powerful opening statement and/or closing argument

Greatly improve your presentation style (owning the story verbally and non-verbally, not just "from the neck up!")

Expanding vocal range, breathing techniques, inflection, and expressiveness
ACT I
"Discovery" (The Journey Within. Uncovering the Driving Force of a Great Communicator. Discovering and Writing The Monologue, The Essential Communication Skills Tool.)
ACT II
"Transformation" (Developing a Powerful Stage Presence: High Performance Communication Effectiveness and Presentation Skills. Rehearsing and Performing The Monologue.)
ACT III
"Performance" (Coaching You To Coach Your Client. Discovering, Practicing, and Perfecting Your Case Work and Pre-Trial Effectiveness:)
What lawyers are saying about working with Jesse Wilson:
Jesse is doing something amazingly different. I believe all trial lawyers can benefit from 'changing things up' with his highly unique Lessons From The Stage program."
— Gary D. Fields, Esq. Fields Law; Fields ADR

"The Lessons From The Stage intensive felt timeless, which, for me, is the mark of an experience of a lifetime that supersedes all those confusing emotions and doubts I carry around from day to day, and tells me that I am right where I'm supposed to be, right now."
— Katherine Spicer, Colorado Springs Attorney
"Jesse was invaluable in helping my partner, the witnesses and I develop the skills necessary get ready for trial… and I also believe that his work contributed greatly to our courtroom win!"
— John D. Goldsmith, Shareholder and Trial Lawyer, Trenam Kemker, Florida
"I am deeply humbled and grateful for Jesse's insight that he put into the story that I needed for my winning story. I was amazed at how his techniques helped sort out the threads of that story."
— John C. Buckley III, MA, JD Buckley Law
About special guest instructor Rick Cataldi:

Rick Cataldi founded Cataldi & Associates in 2005 to help families recover from personal injury and disabling conditions. For Rick, powerful communication doesn't just begin in the courtroom, it begins with recognizing where he came from.
"I have seen the financial damage an injury can wreak on a person, and the injury does not stop at the individual; the whole family network suffers."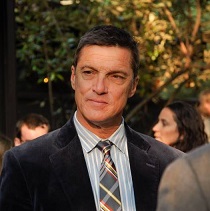 Rick has been principal attorney since founding his law practice, and his dedication is like no other lawyer out there. Speaking on the win beyond The Winning Story, Rick says,
"My background helps me be a better lawyer for my clients. The compassion and loyalty I demonstrate on a daily basis is truly rare in my field. That passion not only wins cases and favorable outcomes; it wins long-term relationships and trust."
"Lessons From The Stage" is so excited to add Rick Cataldi's communications firepower to this powerful one-day experience!