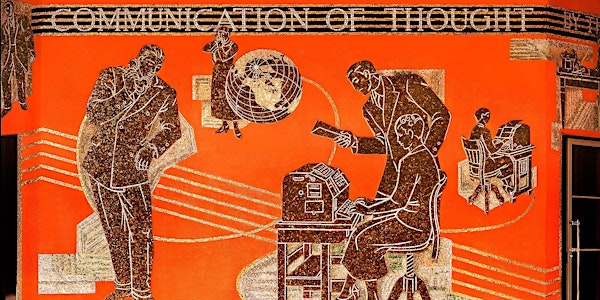 Lecture: Hildreth Meière: Ahead of Her Time, Navigates a Career in a Man's World
When and where
Location
Fairfield University Art Museum 200 Barlow Road Fairfield, CT 06824
Description
Anna Kupik, Hildreth Meière's great granddaughter, will be giving a talk titled, "Hildreth Meière: Ahead of Her Time, Navigates a Career in a Man's World," in the Diffley Board room of Bellarmine Hall. Anna Kupik will discuss how Meière's talents, hard work and collaboration went a long way to convincing a largely male architectural community to award her even more commissions. The lecture will be followed by a wine and cheese reception, and the Bellarmine Hall Galleries will remain open until 7 p.m.
Hildreth Meière: The Art of Commerce will be on view in the Bellarmine Hall Gallery from April 18 - September 21, 2019.
Image: Color photo of Communication of Thought by Sound and the Spoken Word and Communication of Thought by Sight and the Written Word, New York World's Fair - 1939.