Description
LEARNING TO BE AUDIENCE-CENTRIC

As platforms continue to segment and audiences are divided into smaller groups with more varied interests, Koch Communications Marketing is looking for more effective ways to deliver content. Through the use of data, technology and experimentation, we're looking to deliver content to audiences where, when and how they want it.
In this presentation you'll learn:
What you want to talk about isn't always what your customers are interested in hearing

Experimentation is key, and failure is often more valuable than success
About the presenters: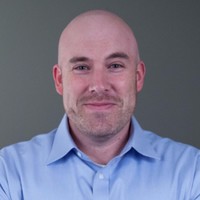 Rob Carlton, Director of Communications and Marketing
Koch Industries

Rob focuses primarily on supporting Koch and its various businesses by providing a more favorable working environment through media, advertising, thought leadership and other communications opportunities.
Prior to assuming this role, Rob worked in advertising, supporting clients in a wide variety of industries, including Cargill, Sprint, Colgate-Palmolive, and Bayer Healthcare among many others. Rob also worked on the creative side of agency life for several years as an art director.
Rob graduated from Fort Hays State University with a BFA in graphic design. He continued his education at Wichita State University, earning his MBA in 2013 with an emphasis in entrepreneurship.
In his free time, Rob loves reading, drawing, building things with his hands, and spending time with his wife, Heather, watching their two sons, Braeden and Brandt, play sports. He lives in Andover, KS.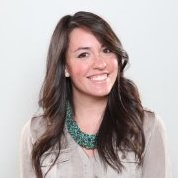 Kaylan Gisi, Director of Digital Communications
Koch Industries
Kaylan focuses primarily on storytelling about Koch companies through digital channel-centric content to create a more favorable operating environment for the enterprise. Specifically, through content served on Koch's corporate websites, newsroom and social media channels, as well as various promotion opportunities.
Prior to Koch, Kaylan worked in public relations and integrated marketing at Barkley in Kansas City, supporting brands such as Blue Bunny Ice Cream, Susan G. Komen 3-Day for the Cure and Krispy Kreme, among others. Developing and supporting cause marketing programs was a particular highlight of her time at Barkley.
Kaylan graduated from the University of Kansas with a bachelor's degree in Journalism – Strategic Communications and a minor in Business.
In her free time, Kaylan likes watching documentaries, listening to podcasts, checking out restaurants around Wichita, and hanging out with her husband, Blair, and two dogs, Erne and Harry.