Multiple Dates
Learn with Dr. Sandra Rose Michael, Inventor of BioScalar EE System
Enjoy delicious appetizers, wine & raffles while learning from Biophysicist & Dr. of Naturopathic Medicine, Dr. Sandra Rose Michael!
About this event
It is our honor to welcome Hon. Dr. Sandra Rose Michael, DNM, PhD, DCSJ, Inventor, Researcher, Professor – Applied Integrative Biophysics, and creator of the BioScalar Energy Enhancement System, (EESystem).
At this intimate Grand Opening, Dr. Michael will take the time to talk about ALOHA, health and wellness and, of course, her Bio-Scalar technology and its incredible impact on healing, immunity, energy and more.
Dr. Michael is coming to Newport Beach, California after her cross-country tour speaking to large sellout audiences on a variety of subjects including the recent pandemic.
You will not want to miss this opportunity to learn from this world renowned inventor, & biophysicist while enjoying delicious appetizers, wine, and raffles!
We can't wait for you to join us!
**Home to the ONLY public 24-unit BioScalar Energy Enhancement Systems, The Innovative Quantum Wellness & Chiropractic Center exists to raise the positive vibration of the planet by offering wellness tools that support the body, mind & spirit.**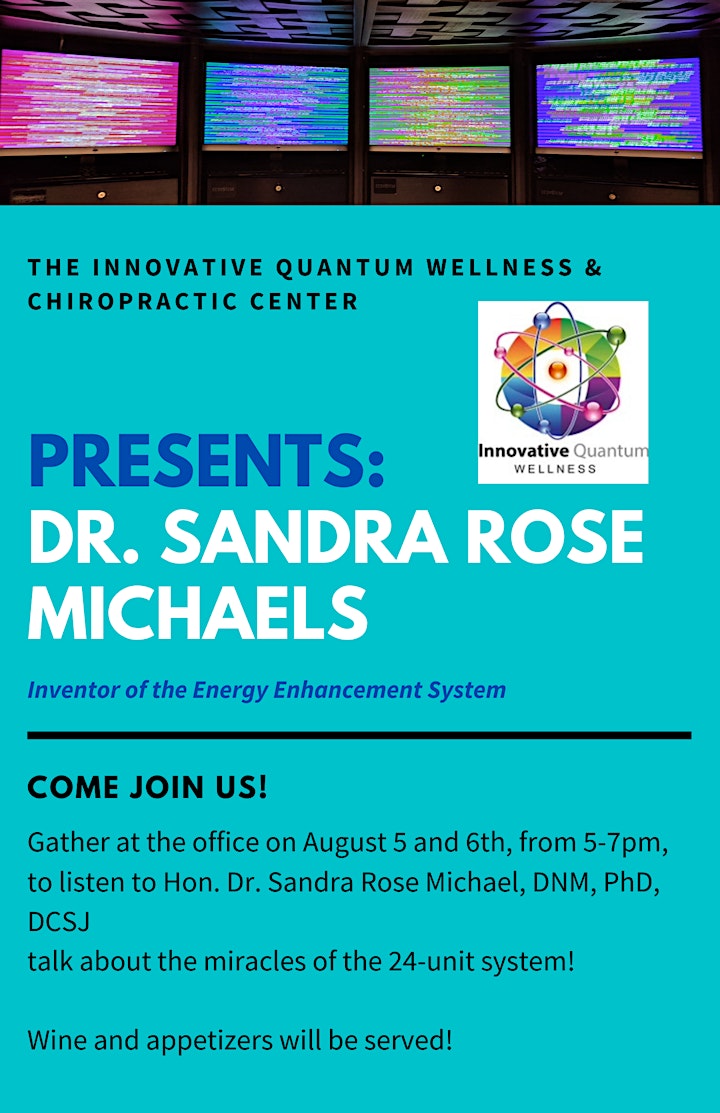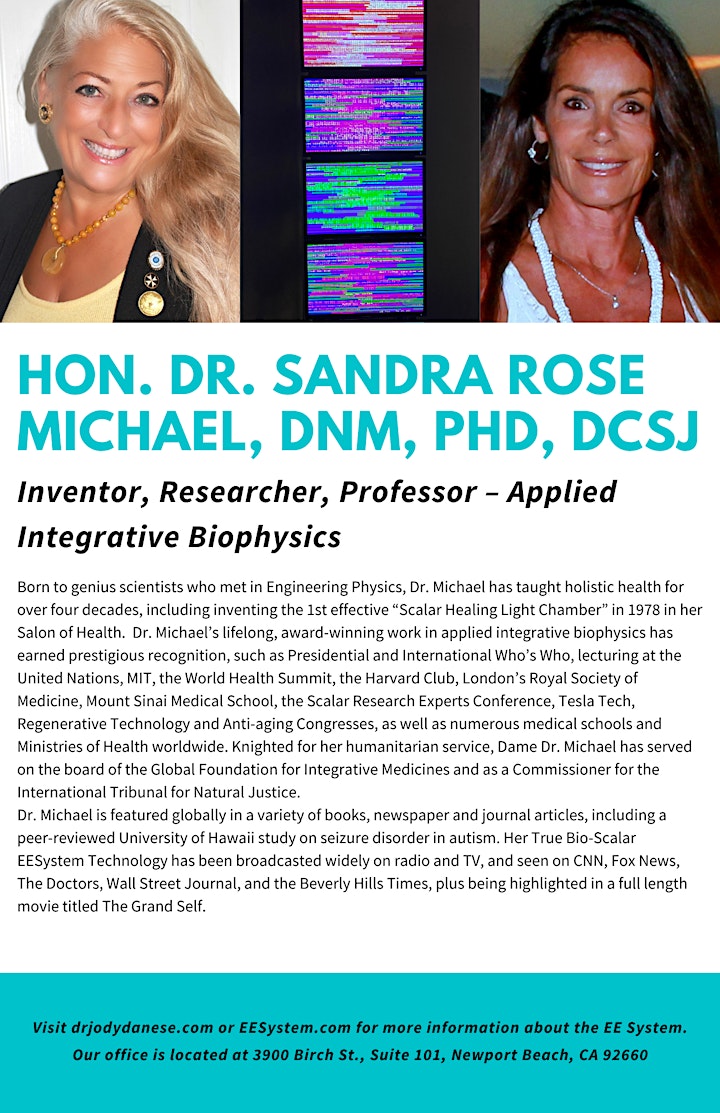 Organizer of Learn with Dr. Sandra Rose Michael, Inventor of BioScalar EE System