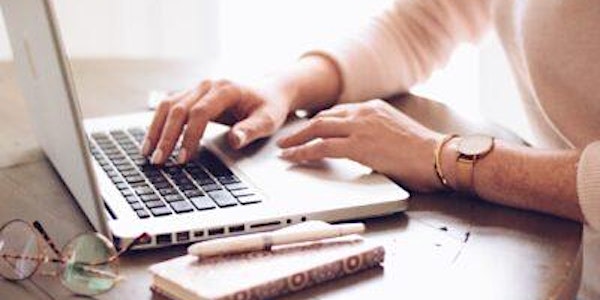 Learn to prepare your U.S. taxes
Finally - you are going to learn how to prepare your U.S. taxes!
Refund Policy
Contact the organizer to request a refund.
Eventbrite's fee is nonrefundable.
About this event
This one-day course will walk you through the most crucial forms to prepare a U.S. tax return as an expat. This edition will prepare you to file on time before the June 15th expat deadline.
Please carefully read this description to make sure this course is right for you before booking.
This course is suitable for the following person:
U.S. citizen, single or married
Living and working in The Netherlands
Files a Dutch tax return
Working as an employee with one employer during the 2020 tax year (spouse can also be employed)
With or without the 30% ruling
Did not spend more than 35 days in the U.S. during the year
May have bank accounts in the U.S.
May have investment accounts in the U.S. (dividends and interest only, capital gains will not be covered)
May have Dutch bank accounts
Files an FBAR
If you have income from other sources, such as self-employment, rental income, or foreign investments, that will NOT be covered in this course. Future courses will cover these topics.
What will you learn?
We will focus on discussing the tax situation as a whole, determining what forms need to be filed, learning to fill them out and review them yourself, and tips for using software to best prepare and file your own tax return. The following forms will be covered:
Form 1040
Form 4868
Schedule 1
Schedule 3
Schedule B
Form 1116
Form 2555
Statements to attach
FBAR
This course is limited in scope to the most straightforward case. If you have a more complex tax situation, you may want to wait for a future course or contact us for a quote.
Common items NOT covered:
Mortgage interest and other itemized deductions
Self-employment income
Capital gains
Foreign investments (PFICs)
Owning shares in a B.V.
Child tax credit
Dependent care credits
IRA / Roth IRA contributions
The last part of the class will be reserved for your questions. We will have time to go over specific questions, but be aware this class will have maximum 20 people so you may not want to discuss your personal tax situation in specifics. Try to keep your questions general for your privacy. If you still have remaining personal questions after the course, you can make an appointment to discuss further.
Cost of the course: Early birds win big with an introductory price of 225 EUR. We hope to provide you with the value of being prepared to do your own taxes for years to come. We hope you will provide us with valuable feedback about what you learn and ways the course can be improved for the future. By comparision, our firm typically charges around €450 per year for this tax return. A huge savings if you can learn to do it on your own! By IRS estimates, the forms covered take over 100 hours to learn and prepare. We will cover them in 7 hours!
Past participants say:
"I just want to thank you for doing this. It was worth every penny."
"Thorough explanations of all the forms and requirements, useful tips on what to look out for."
"I did not take the workshop to be able to prepare my own tax return but to understand what's expected, but if I wanted to do my own, this workshop would have done a great job to prepare me for it."
About me:
The workshop will be taught by Christie DuChateau, Partner at BNC Tax & Accounting. Christie is an Enrolled Agent, licensed to practice before the IRS and in all 50 states. BNC Tax specializes in expat tax. Christie lives in Amsterdam and has been an expat tax specialist since 2012.