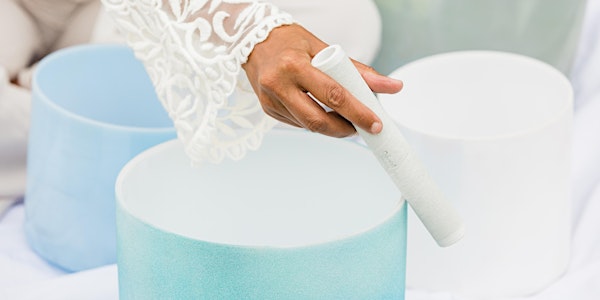 Learn to Play Crystal Singing Bowls Workshop
Learn the basics and benefits of sound healing, and how to play crystal singing bowls for your self-healing, self-care, and wellness rituals
Refund Policy
Contact the organizer to request a refund.
Eventbrite's fee is nonrefundable.
About this event
Sound healing is a powerful, quick, and easy modality for your health and wellness. If you love crystals and sound, and want to be empowered and accelerate your self-healing, personal and spiritual growth, consider learning to play Crystal Singing Bowls.
Science is proving the incredible benefits of sound healing -- which ancient, indigenous traditions have always known.
Crystal Singing Bowls are wonderful for your physical, emotional, mental, and spiritual well-being.
You don't need to be a musician. No experience is necessary.
This workshop is for you if you:
Love sound baths, crystals, and Crystal Singing Bowls.
Want to use alternative medicine for your health and wellness
Want to accelerate your healing, personal and spiritual growth and not have to "work so hard" at it
Want to be empowered in your health and wellness
Seek an effective, enjoyable, and simple self-healing modality
Want to quickly destress and get out of your mind and into your body and heart.
Want to effortlessly raise your vibration and consciousness
Tap into magic and miracles
Want to grow your intuition and connection with Spirit.
What you will receive:
Be introduced to the basic science of sound healing and crystals and their benefits for your body, mind, heart, and spirit.
Learn about Crystal Singing Bowls and types of Crystal Singing Bowls
How to choose a Crystal Singing bowl
Learn how to play them and receive personalized instruction
Learn how to create sound healing rituals for self-healing, self-care, intention-setting, manifestation, meditation, and connection to Spirit
Leave feeling confident and empowered that you can integrate sound healing with Crystal Singing Bowls into your self-care, personal and spiritual development.
Your need to have a Crystal Singing Bowl for the workshop.
There are many online shops for Crystal Singing Bowls and I sell some in my shop as well. (www.templeofsoundhealing.com/crystal-singing-bowls).
Logistics
We meet online on Zoom.
10am-5pm PST with an hour's break for lunch.
Questions?
Email me at mytrae@mytraemeliana.com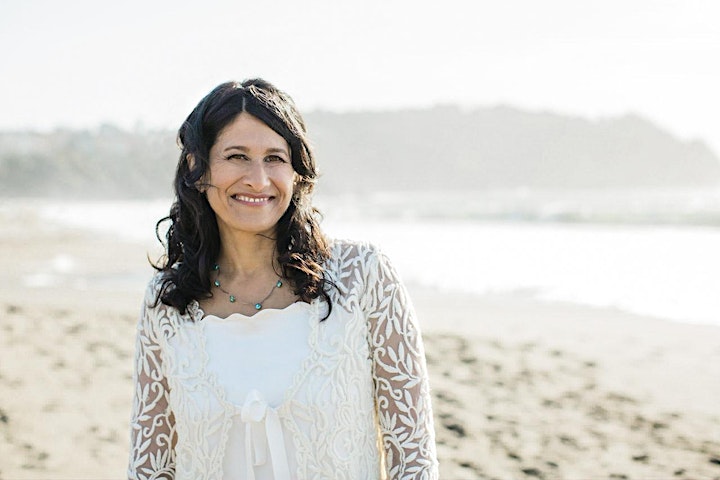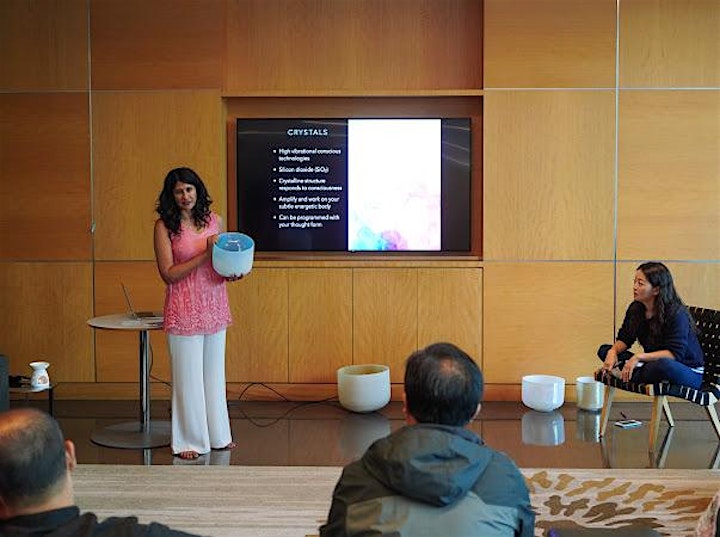 "Mytrae is by far one of the best speakers we have ever had at the AIHM (Academy of Integrative Health Medicine). She demonstrates a great deal of in-depth knowledge which connects the science of energy work to mathematical, spiritual, and physical levels. It is a true gift to know how to get right to the heart of cellular function with just the sound of her voice and crystal singing bowls."
Payal Bhandari
Founder and Medical Director, Advanced Health Integrative Functional Medicine, San Francisco
"I took the Crystal Singing Bowl Practitioner Certification workshop with Mytrae. It was beyond amazing! Mytrae's deep connection with sound and sound healing is quite profound, and I feel very blessed to have had this time to learn from her. I left the weekend feeling both empowered and supported to continue my interest in sound healing and crystal bowls. This knowledge of sound resonated with me and left me vibrating with joy and excitement to share this modality with my clients and community."
Amy Bilodeau
Health and wellness coach