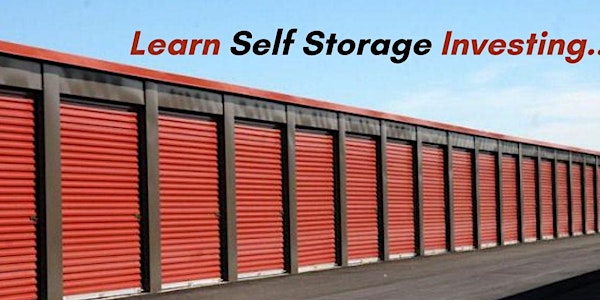 Learn To Invest in Self Storage Units and Create Cash-Flow in any Economy
Learn How to Invest in Self Storage Units and Create Cash-Flow in any Economy
About this event
Details
Here's just some of what Self- Storage Investing expert, Scott Meyers has shared:
· Why self-storage investing provides a strong ROI (Return on Investment)
· Financing strategies to get into your next self-storage facility
· The high LTV government loans that are available only for Self-Storage!
· How to buy your first self-storage property for potentially less than the cost of a single-family home
· Strategies that will allow you to manage your facility remotely
· How to enjoy REAL passive income in real estate WITHOUT Tenants, Toilet, Trash, Contractors, or Employees
· How to flip self-storage from $100k to $1,000,000 per deal
· How exactly the coronavirus pandemic hit the real estate market and how to plan for the recession.
· Why this "sleeper" in real estate is known as the Recession-Resistant, Inflation-Proof Cash Cow!
· Where to invest now with our recession-resistant investment strategy that performs well in a down market.
And Much, Much More!
This is a recorded webinar that runs at multiple times. Please pick the time that works for you.
https://event.webinarjam.com/channel/SelfStorage-ScottM