Learn to design your very first font with Dan Cederholm, and make logos the DDC way with Aaron Draplin in these two live workshop sessions!
About this Event
Designers! Are you looking to talk shop and flex your creativity with one of the most talented creative practitioners around? Well, have we got a treat for you—joining us for an official Dribbble Workshop is Aaron James Draplin, sole proprietor of Portland, Oregon's Draplin Design Company. Known for his vibrant logo, branding, and illustration work—and equally spirited personality—on November 19th Aaron joins Dribbble for a limited-seat virtual workshop you won't want to miss.
With two available sessions—the first tackling the DDC's design optimization workflow and the second logo design the DDC way, you'll have the opportunity to gain design know-how that will help you make your creative work more efficient, dialed-in, and impactful.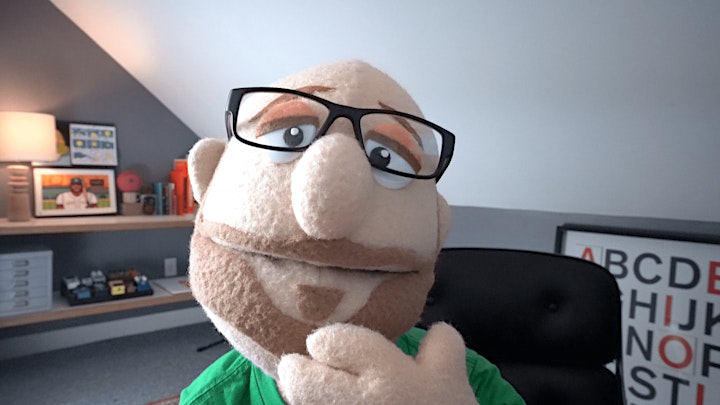 Making Your First Font w/Dan Cederholm
9:00 AM (PST) • 3 hours • Limited seating
In this interactive Dribbble Workshop session, Dan Cederholm will demystify dipping your toes into the world of type design—he'll show you that creatives of any stripe can take their letterform ideas and begin crafting them into fully-functional fonts. You'll learn how to gather inspiration for your typeface, iterate upon letterforms, as well as translate your rough sketches into Glyphs app to start bringing your design to life.
Along the way you'll gain insights into Dan's unique creative journey—he's a creative everyman who's also been a consummate renaissance man over the course of his 20-year career. Under his SimpleBits moniker, Dan's been coding, designing, writing books, hosting podcasts, puppeteering, selling his awesome brand of Advencher wares, and designing charming typeface families. (Oh, and this is in addition to also co-founding a little creative community called Dribbble, too.)
When you sign up for this limited-seat Dribbble Workshop session, you're going to leave with a headful of actionable ideas on how these typeface designs came to life, as well as three free font weights from Dan's very own typeface families.
Tickets to this limited-seat, three-hour workshop session are just $199.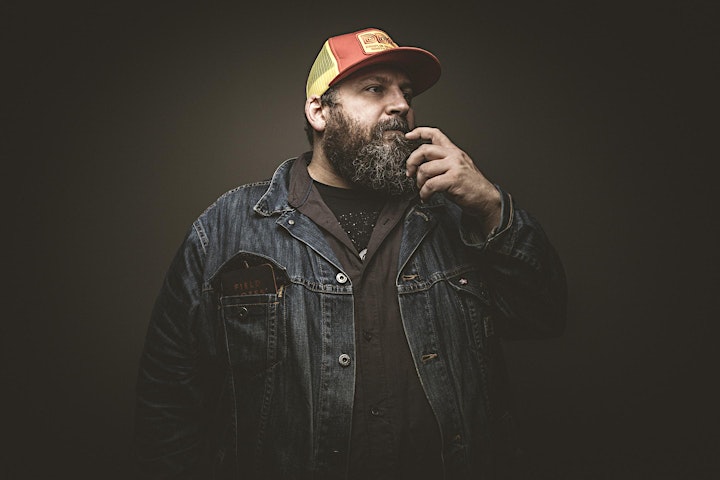 Design A Logo The DDC Way w/Aaron Draplin
1:00 PM (PST) • 3 hours • Limited seating
Looking to make your mark? Join Aaron Draplin for an interactive Dribbble Workshop where you'll learn how to hone your eye and utilize creative tools in crafting impactful logos—all using DDC-approved design tips and tricks.
Whether it's learning how to unearth inspiration in your everyday environment or getting your hands dirty sketching, iterating, and refining—you'll walk away from this workshop ready to make a logo the DDC way.
As a bonus, you'll also leave this session with an official DDC reference PDF, a handy guide to use as you apply your workshop learnings to your own design work. Lastly, Draplin wanted us to tell you, "he tends to go long" so be prepared for some workshop overtime as you're immersed in all the tips, takeaways, and tall tales you're in store for!
Tickets to this limited-seat, three-hour workshop session are just $199.
You can save $99 when you attend both workshop sessions. Spend a full-day learning alongside both Dan Cederholm and Aaron Draplin. Learn their creative lessons, hang out, and ask the important questions that will help you become a better designer.
About Dan Cederholm
Dan Cederholm is the co-founder of Dribbble, owner and maker at SimpleBits, a tiny design company and shop. Cutting his teeth on standards-based web design almost 20 years ago, he mostly creates logos, fonts, and t-shirts these days. Dan has written several books on the craft of creating websites. He collects hobbies and is a dad in real life.
About Aaron Draplin
Located in the mighty Pacific Northwest, the Draplin Design Co. proudly rolls up its sleeves on a number of projects related to the print, identity and illustration categories. They make stuff for Coal Headwear, Union Binding Co., Richmond Fontaine, Esquire, Nike, Wired, Dinosaur Jr, Timberline, Chunklet, Eaux Claires Music Festival, Poler, Incase, Sub Pop, Cobra Dogs, Jill Soloway, Sasquatch Music Festival, Rhett Miller, Old 97s, Nixon Watches, Patagonia, Target, Megafaun, Ford Motor Company, Woolrich and even the Obama Administration, if you can believe that.
They've traveled the world telling their story, with over 450 speaking fiascos under their belt and counting! DDC co-created Field Notes with their older brother Jim Coudal, and their memo books are sold in over 2,500 stores worldwide, with limited-edition special editions shipped quarterly to a booming subscriber list. Their first book titled Pretty Much Everything came out on May 17, 2016 on Abrams Books, which incredibly, is in its eighth printing. The roster of DDC merch is up to 260 products and growing! You'll see those goodies at DDC merch tables all over the world and in their online shop. The DDC pride themselves on a high level of craftsmanship and quality that keeps them up late into the wet Portland night.
Their Proud List of Services: Graphic Design, Illustration, Friendship, Clipping Pathery, Garying, Jokes/Laughter, Campfire Strummin', Gocco Dynamics, Road Trip Navigation, Trust, Guitar Tuning, Gen'l Conversation, Culture Critique, Existential Wondering, Color Correcting, Bounty Hunting, Heavy Lifting, Advice, A Warm Meal, Simple Ideas and Occasional Usage of Big Words.
About Dribbble
Dribbble is the go-to resource for discovering and connecting with designers and creative talent around the globe. Dribbble helps some of the world's best design-forward companies get exposure for their design teams and to help them hire expert creatives.