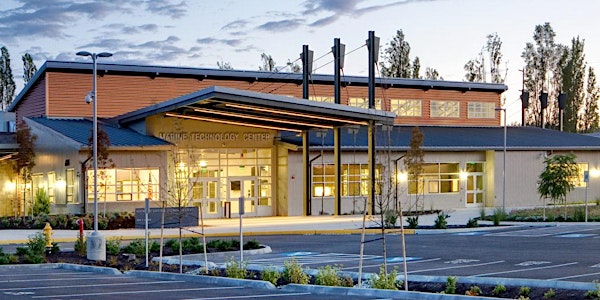 Learn from Experts: Are Drop-In Lithium Batteries the right choice for boat
"Drop-In" Lithium batteries are popping up everywhere, creating lots of questions. Thinking about or have them in your vessel? Come & learn
When and where
Location
Marine Technology Center 1606 R Avenue Anacortes, WA 98221
About this event
It's that time of year, at Skagit Valley College Marine Technology program we are ready to train another round of technicians.
As many of you know, SVC provides ongoing technical training for former students, local industry, and boat owners. Lately there is a lot of talk about lithium batteries. These batteries are everywhere from electric toothbrushes, vacuums, bikes, cars and boats. The boating industry knows that boat installation can be much more complicated than a simple eBike, phone, or computer.
Upgrading to lithium batteries makes sense for many cruisers and the benefits are great. Over the past 10 years we have learned a lot about using these batteries in the marine environment. The latest buzz word is "Drop-In" lithium batteries. Drop-In really means the batteries have a built-in Battery Management System BMS and are often marketed as a simple replacement for your current lead-based batteries.
As you can image, this not the complete story, and is mostly marketing hype. There are many things to consider when using these batteries, including a new standard put out by the American Boat & Yacht Council, E-13 Lithium Batteries.
Want to learn more? Join us for a free Cruisers College class at the Marine Technology Center in Anacortes, Friday Oct 7th at 5 p.m. This information session is for students, technicians, and boat owners. Registration for the free class is required, so follow this link to secure your seat as space is limited.
Following the lithium talk, we will have some of the staff available for a fun, open topic, "Ask the Experts" as we kick off the Cruisers College season of courses for boat owners.
Also check out all the fall Cruisers College courses Skagit Valley College and the Waggoner Cruising Guide are offering this fall at the Marine Technology Center
Hope to see you then,
Michael Beemer