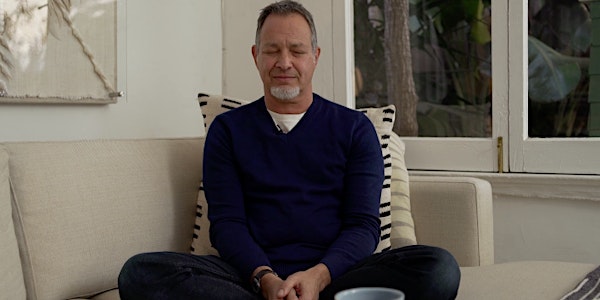 Learn FLOW Meditation: 21-day Hybrid Course (Tuesday or Wednesday sessions)
Live teaching combined with an accessible self-paced online course. Your choice of Tuesday morning or Wednesday evening sessions.
Refund Policy
Contact the organizer to request a refund.
Eventbrite's fee is nonrefundable.
About this event
This course is a great way for busy people to learn to meditate.
In the same way a hybrid car combines gas and electric power, the hybrid meditation course combines two different modes of teaching. You get a series of 4 weekly live teaching sessions combined with an accessible, high-quality, self-paced online instructional program. So you get the personal touch of live teaching with the flexibility to learn on your own schedule. It's a great way to learn and it can be easier to fit into your schedule.
"I liked that this type of mediation is a great fit for the type of work life we have now. I found the hybrid mix of live Zoom sessions and step-by-step online instruction to be a great way to learn. I also liked how James helped people in the group overcome the obstacles they were dealing with so that even the busiest of us can make meditation a habit. It sure worked for me!" – Jaoao Bizzari, Brazil
If you're ready to learn, I'm ready to teach.
– James Brown
ps: If you want to learn more about the FLOW approach to meditation you can attend a free intro session.
HOW THIS UNIQUE COURSE FORMAT WORKS
The course kicks off with a live Zoom session in which you'll receive a special bija mantra(pronounced bee-jah, meaning "seed" in Sanskrit), and then I'll take you step-by-step through a series of short meditation in which you'll learn the basic instructions on how to use it in meditation.
There are two live sessions offered each week, either Tuesday at 10:30am Pacific, or Wednesday at 5pm Pacific. You can choose whichever session works best for you week-to-week.
After the kick-off session you'll complete a few lessons on your own schedule in the online FLOW Meditation course. Each lesson is only about 25-minutes long so it's easy to fit them into your life.
A week later we'll meet again, on either Tuesday or Wednesday, to talk about your experiences with meditation, answer any questions, and help you overcome any obstacles that might arise.
This process repeats for the next two weeks, wrapping up with a fourth live session.
After completion of the course you'll graduate knowing how to meditate easily and effectively on your own, and with a ton of free follow-up support.
You'll also have 1-year access to the online course, so you can go back and refresh the content when you want. You'll be pleasantly surprised by how much more you'll learn the second time through.
COURSE SCHEDULE - Live Sessions with James. Your choice of Tuesdays at 10:30am or Wednesdays at 5pm Pacific time.
Tuesday morning sessions: 10:30 - 11:45am Pacific time on January 24, 31, February 7, 14
Wednesday evening sessions - 5 - 6:15pm Pacific time on January 25, February 1, 8 and 15
You're free to take whichever session works best with your schedule week to week. (Which means yes, you can flip-flop between sessions as needed.)
Sessions will be recorded in case you have to miss.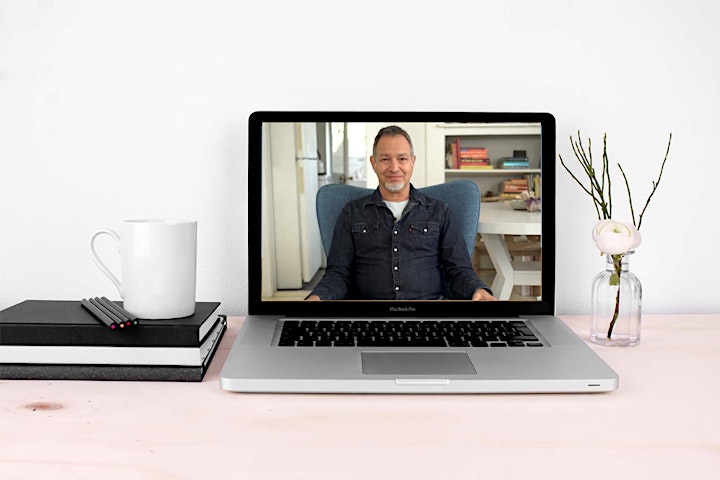 COURSE DETAILS
4 live, 75-minute teaching sessions to answer all your question and personalize your learning.
1-year access to the self-paced FLOW Meditation Online course, ($299 value) consisting of 12 high-quality video lessons that provide step-by-step instruction, plus a library of 35 short videos that help answer your questions.
Couples Ticket allows you to learn with a friend and save.
Free follow-up support program.
Small class sizes to allow for a more personalized experience.
WHAT YOU'LL LEARN
How to meditate easily and effectively, using a proper mantra, plus breath work, mindfulness and visualization techniques to enhance your experience.
The two big reasons why your mind is so busy, and how to deal with all those thoughts.
How to handle noise and other interruptions.
How to sit comfortably without straining to hold a position.
How meditation impacts the brain and body and allows stress to be released.
Practical tips and tricks to make meditation a daily habit.
The mental and physical benefits of regular practice.
WHO THIS COURSE IS FOR
You've dabbled with different techniques and apps, but haven't found a way to make meditation stick.
You know meditation is good for you but are a total newbie.
You're worried that your mind is too crazy to meditate…especially now.
You have an established practice but are interested in going deeper.
You think it would be fun to say "My meditation teacher is James Brown."
ONGOING SUPPORT AFTER THE COURSE
Free weekly group meditations / Q&A sessions
16-week follow-up course with helpful tips and reminders
Private Facebook Group
Direct email support with your teacher
THE PRACTICE
simple and easy to learn
no apps or headphones needed
personal, step-by-step instruction
no uncomfortable sitting postures
non-religious mental technique
THE BENEFITS
better sleep without pills
more energy and clarity
less crazy brain chatter
reduced anxiety and worry
happier, healthier and more grounded
YOUR COURSE FEE
FLOW Meditation is offered to small groups to ensure a quality learning experience. Early registration is encouraged, and incentivized. Discounts are also offered for couples and friends learning together (I learned with my wife and love when others do the same), and for full-time students with proof of enrollment.
Payment plans, and allowances for those experiencing economic hardship are available. Email samej@vedicpathmeditation.com to inquire.
ABOUT THE TEACHER
James Brown is one of the world's leading experts on the ancient practice of Vedic Meditation, and the founder of the FLOW Meditation program. After experiencing the benefits of meditation he left his career as a hot-shot advertising Creative Director and embarked on a rigorous, two-year training program of over 2500 hours of instruction under legendary master Maharishi Vyasananda, including an intense 4-month immersion high in the Himalayas. James has taught thousands of people from all walks of life to meditate, and has led courses and workshops in companies across the country, including some of Silicon Valley's most innovative firms. He lives in San Francisco with his wife, two young sons, and a crazy coonhound-cattle dog mix named Falcon.
Learn more about James story and the FLOW Meditation program here.