LEARN DESIGN THINKING Workshop Jan. 13, 2017

Friday, January 13, 2017 from 8:30 AM to 5:00 PM (EST)
Event Details
Aprende el proceso, herramientas y técnicas detrás de las empresas más innovadoras del mundo como Google, Virgin, P&G, RedBull, Mayo Clinic, SAP y LEGO.
LO QUE DICE LA GENTE:
"Muy interesante y diferente el taller.  Honestamente siento que aprendí mas en su taller que en mi maestría. Rompe con los esquemas tradicionales que muchas veces no dan resultados."
"El taller me ayudó a concretar lo que quiero desarrollar finalmente con este nuevo proyecto.  Me encantó trabajar y crear en equipo."
"Increíble. Esto es relevante para todo en la vida. No solo trabajo."
"Que mucha información y tan valiosa. Que cambio radical van a dar mis sesiones de planning. Gracias!"
"Me encanta saber que la creatividad y la innovación conllevan estructura y que me llevo tanto como tu dices "en la maleta" para jugar. Ahora sí que me siento creativo."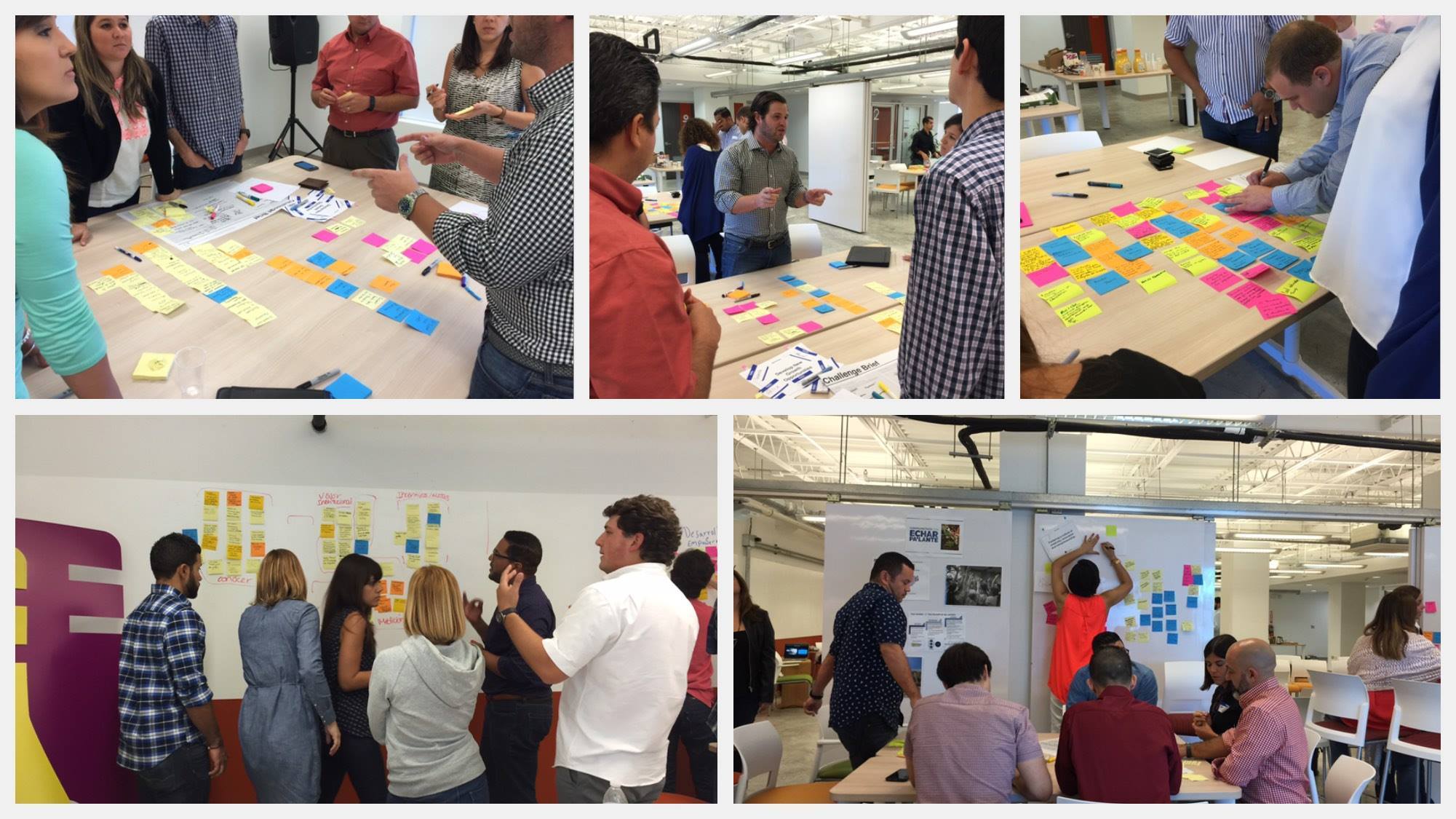 Learn Design Thinking is a ONE DAY hands-on participation workshop that gets participants to understand how innovation works, clarifies their role in it and boosts the individual's creative problem solving confidence. In addition, it teaches them techniques to lead and manage innovation as they actively apply learnings to a real world challenge or goal.

Participants will learn to:

Generate new, different and disruptive ideas

Save time by learning an approach and techniques that will get them thinking smarter, better and faster

Improve teamwork and collaboration among customers and team members

Increase productivity and profitability

Lead creative problem solving sessions by utilizing techniques that will get them and their teams to produce more and better solutions faster
NOTE: Workshop is given in SPANISH with [Spanglish interactions]
----
ABOUT IDEA ENGINEERING
IDEA Engineering™ is a tested methodology that gives professionals a directed trajectory and helps put focus where it is needed at different phases of innovation project. It builds upon the shoulders of great thinkers in how imagination is applied. We have learned from the best of foundation processes in innovation like Osborn-Parnes CPS, PDCA, AcceleratedInnovation,ThinkX and Design Thinking to produce a framework that is memorable, practical and proven in the field.

Innovation is iterative and thrives on feedback and learnings along but generally flows through four phases starting with Investigating for Insights to immerse teams in the challenge, discover opportunities and reframing so that what you set out to solve is worth solving. Teams also need to Design Ideas where they are given free range to develop multitudes of ideas that are then recombined and connected to make high potential concepts. These are then Examined for Applicability as concepts are ramped up and improved against existing criteria so that they have the best chance of success. Finally these potential solutions are Prototyped and Modified based upon real world learning and then launched better prepared to take hold. Through these four phases we know that teams must modulate between learnings and creating – divergent and convergent focuses – and harness diverse perspectives that feed the ideas.
TIME:  9:00a.m.-5:00p.m. (includes breakfast, lunch and snacks)
AUDIENCE - Professionals charged with developing, planning or facilitating new ideas, products, solutions, services or strategies to promote business growth.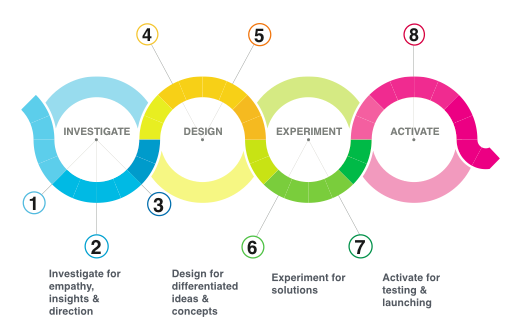 Video on the methodology IDEA ENGINEERING 
About the facilitator:  Angiemille Latorre
About SeriouslyCreative
 ------
Visit us:      www.seriouslycreative.com
Like us:      www.facebook.com/WeAreSeriouslyCreative
View us:     www.Youtube.com/SeriouslyCreativeTV
Follow us:   www.twitter.com/SCIdeaEngine
Pin us:       www.pinterest.com/IdeaEngineering
Save This Event
When & Where

SeriouslyCreative
Ave. Ponce de León #1509
Cuidadela
Santurce , Puerto Rico 00907
Puerto Rico

Friday, January 13, 2017 from 8:30 AM to 5:00 PM (EST)
Add to my calendar
Organizer
SeriouslyCreative
We are an strategy, problem solving & design thinking firm with a focus on delivering innovation, change and business growth.  We help organizations get unstuck and solve problems creatively by combining a human centric approach with design thinking process.  Through actionable insights, visual facilitations, business simulations and a good dose of collaborative play; we get business unstuck and accelerating forward. 
LEARN DESIGN THINKING Workshop Jan. 13, 2017